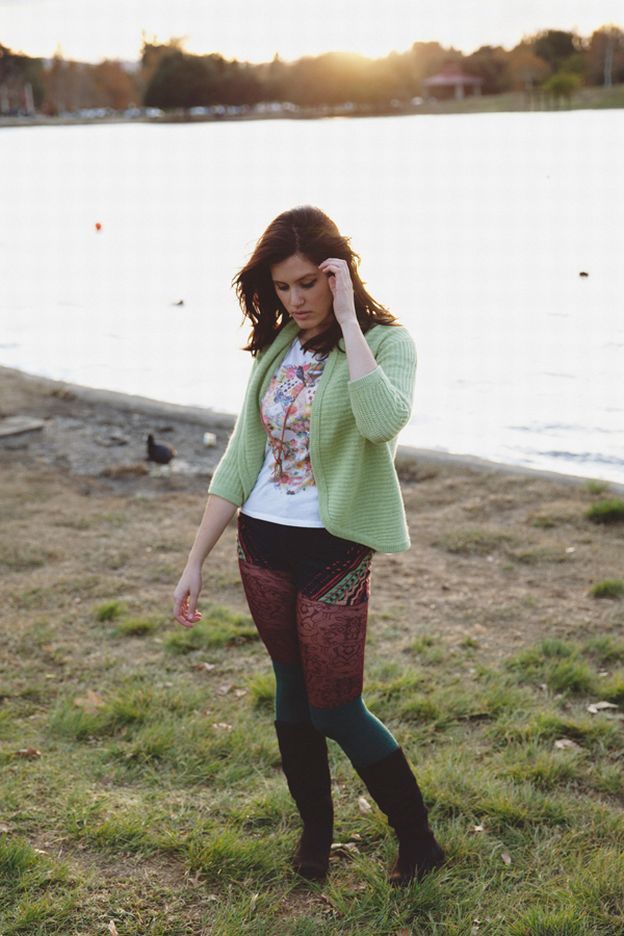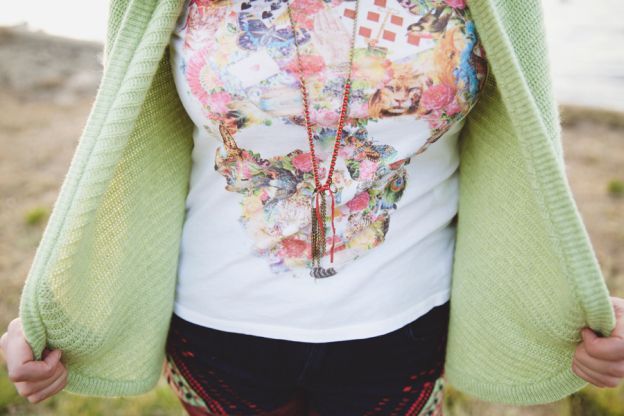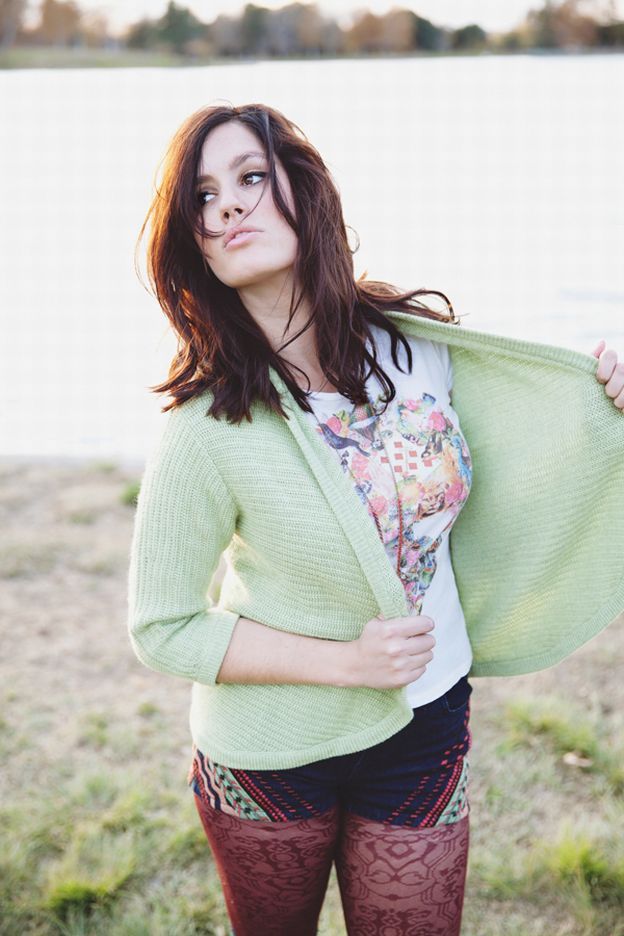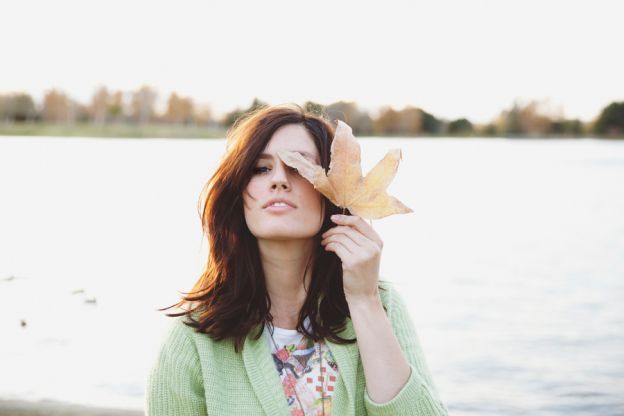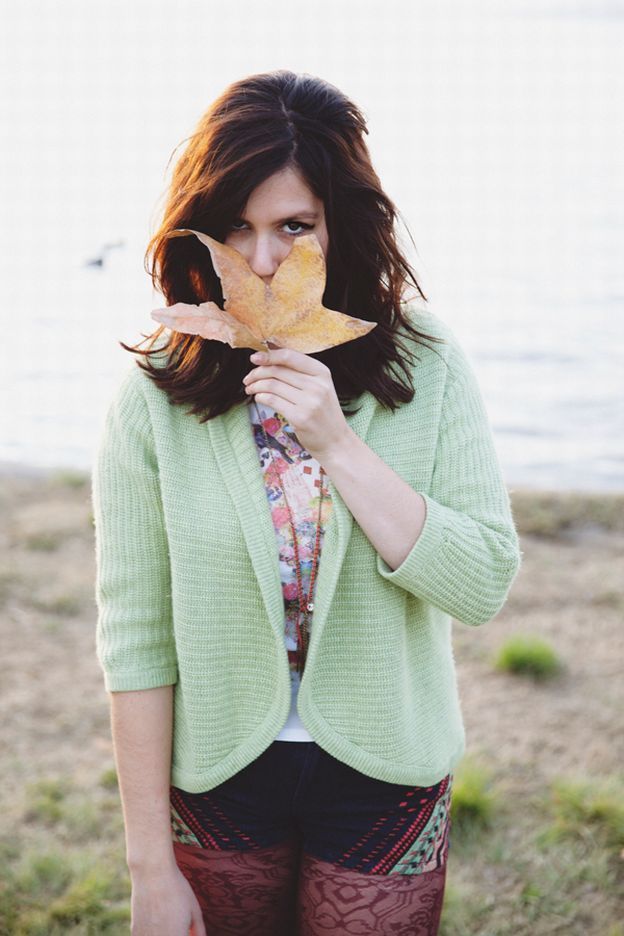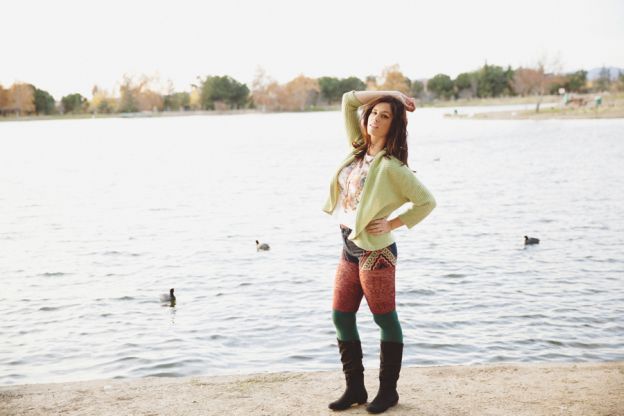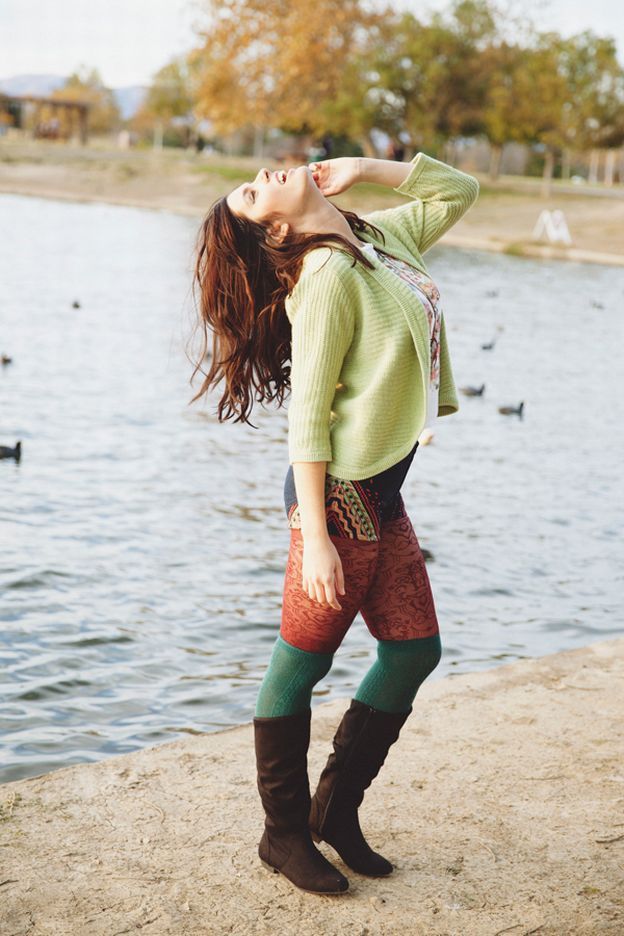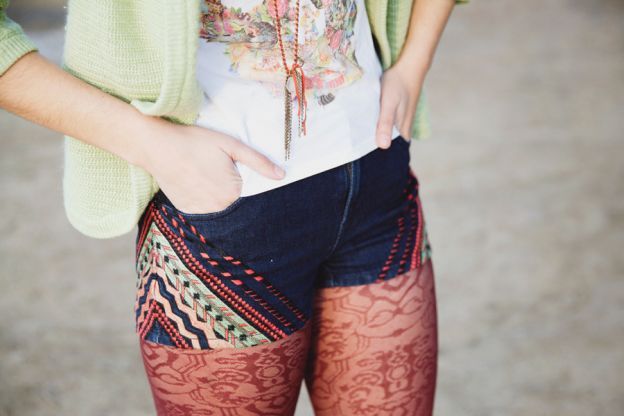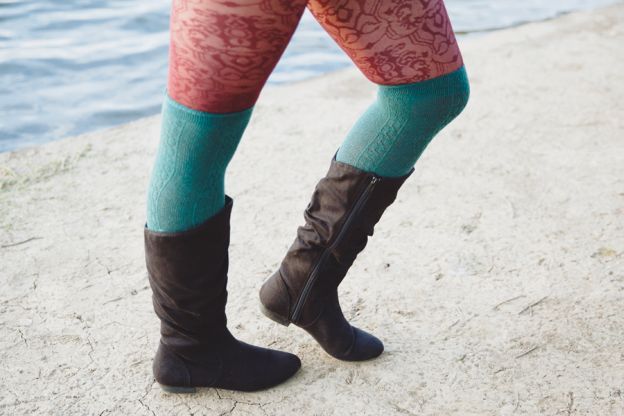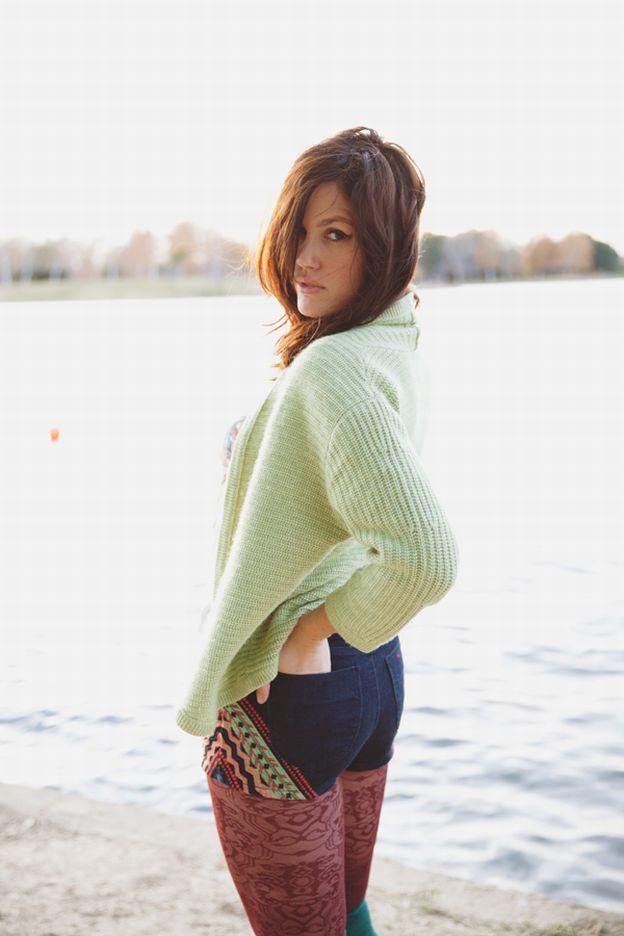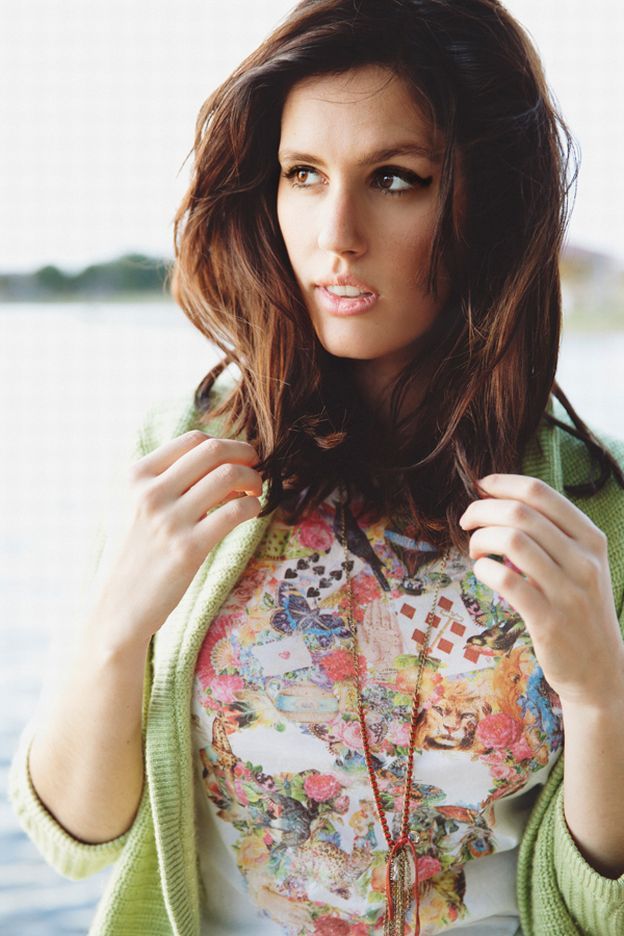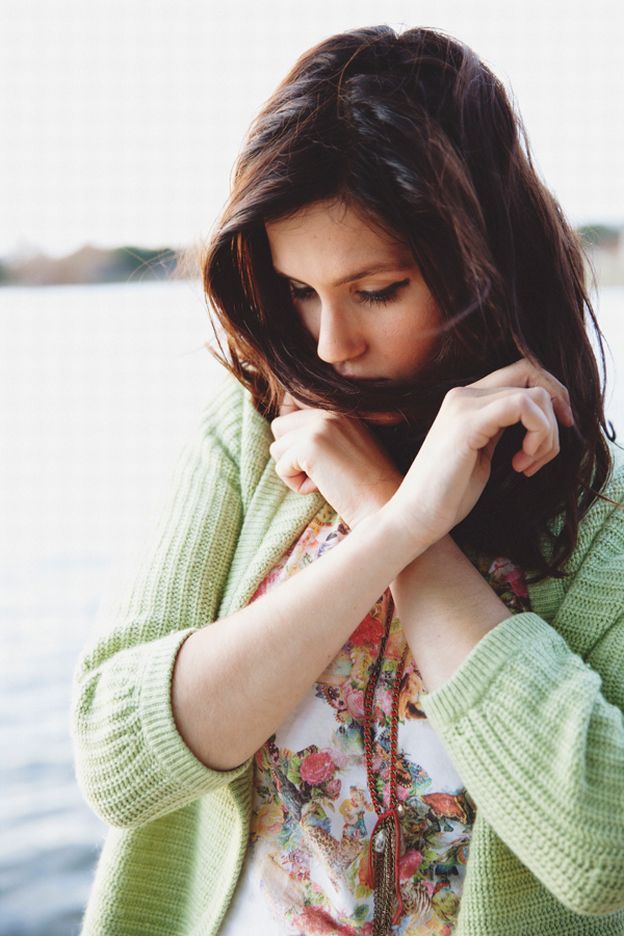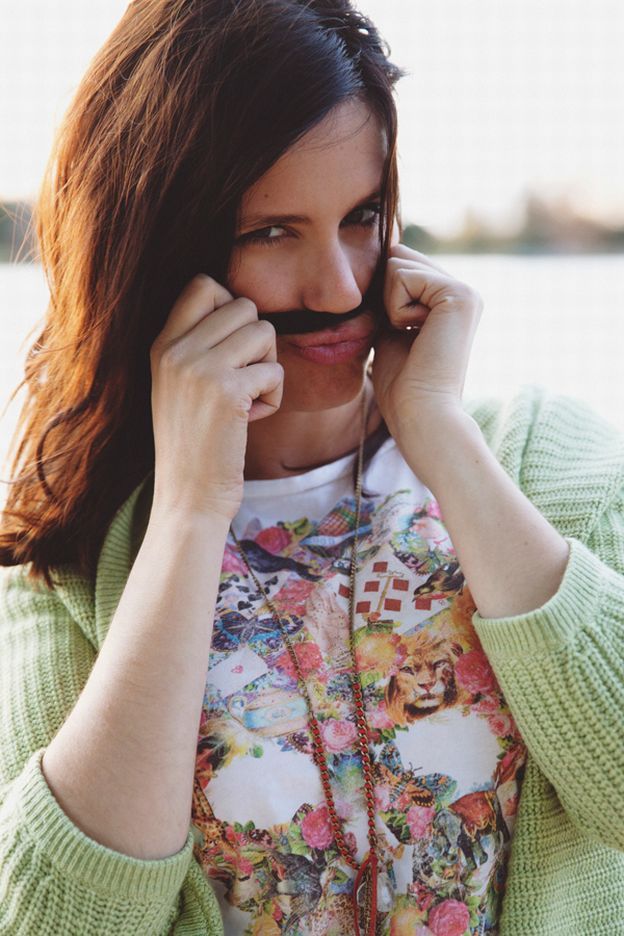 Outfit details:
Graphic tee, sweater, shorts - thrifted, Twice
Necklace - Ann Taylor (similar)
Tights - don't remember (similar)
Socks - Target (similar)
Boots - Payless (similar)
Happy hump day! I'm so in love with this outfit. It's just so, you know, me. Skull tee shirt, short shorts, patterned tights, thick socks. Cute, comfy, casual with a bit of an edge. If you've ever been curious about my uniform outside of work, here it is. Well, sometimes I wear sweatpants instead, but I'm only human. (Or maybe not. You'll never know.)
Anyway, since it's still January and all, I've been thinking about some blog changes I'd like to make this year. I desperately need to update my ABOUT and FAQ pages, and I'd like to cut posts down to 3-4 a week instead of the 5-7 I've been publishing for the past few months. Less is more, am I right? (You don't have to answer that. I know you agree based on the results of my annual reader survey.) Absence makes the heart grow fonder, they say. Alright, I'll stop with the cliches now.
Anything else you'd like to see on the blog (or not see)? I'm especially looking for life advice or how-to questions, which you can leave
here
or send in an email (theloudermouth@gmail.com)! You guys rock.
*Photos by
Mary
Tap
.