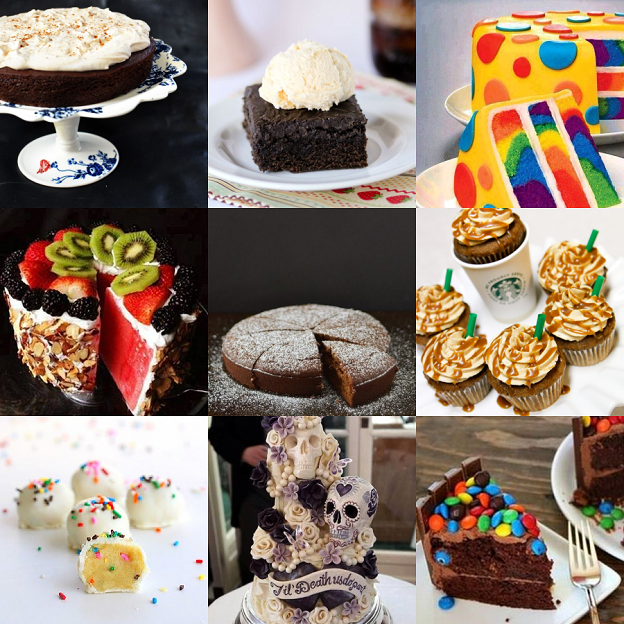 We're celebrating B's birthday this weekend, and although I'll probably be too lazy to make anything that doesn't come from a box, I was determined to post more complicated recipes here on the blog. Below, I've listed nine of the yummiest looking cakes I could find, so even if I serve funfetti for the millionth time we'll at least get to gaze at something new and different. Enjoy!
1.
Mexican Chocolate Cake
: Sounds spicy. I'm intrigued.
2.
Cracker Barrel Double Fudge Coca Cola Cake
: Longest name ever, so it must be good.
3.
Gay Pride Cake
: Damn right, I support it.
4.
Watermelon Cake
: Healthy, kinda.
5.
Gingerbread Cake
: It ain't just for Christmas, kids.
6.
Starbucks Cupcakes
: As if triple caramel frappuchinos weren't fattening enough.
7.
Cake Batter Truffles
: Actually, screw cake, I want these instead.
8.
Skull Cake
: Okay, so this is supposed to be for a wedding, but it's still dope.
9.
M&M's Kit Kat Cake
: Because three desserts are better than one.