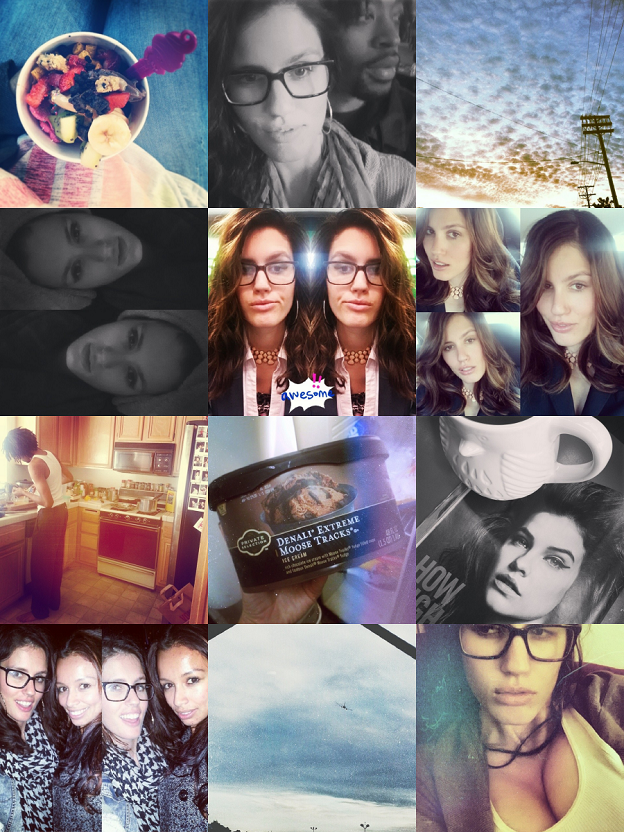 IN LIFE.
Gave into my
froyo
craving, and wore that striped
Victoria's Secret
tank every damn day. / Celebrated Valentine's Day weekend with dinner and a
movie
. / Admired the cloudy skies as we finally got some rain. / Took lots of selfies. / More selfies. / New hair courtesy of
Angel Cosio
at
Salon Sessions
, and selfies. / Watched B cook, which is always a sexy treat. / He also got me ice cream, which was so good, yet so bad. Baby Loudmouth is going to come out obese with 10 cavities. / Spent Superbowl Sunday reading magazines at work and then finishing the game up at home with the boys. Yay for internet streaming! B is from Seattle, so he was clearly pleased with the outcome. / Selfies with
Jacquelyn
at
The Federal
. I told her I was pregnant and she says, "but you hate kids!" Yeah, about that... / Snapped a plane at work for the first time ever, for some reason. / Tried to keep my growing boobs in my bra. Time to go shopping!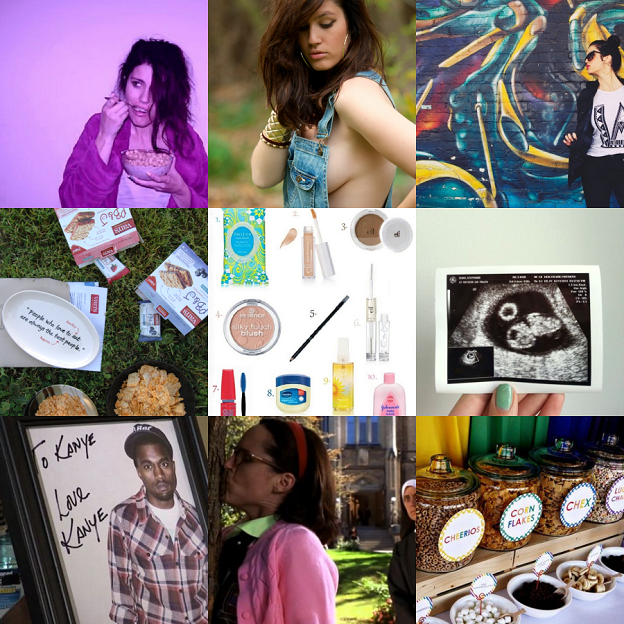 ON THE BLOG.
Posted some fun photoshoots like
this
one at home,
this
one in the woods and
this
one on the streets. / Shared a
review of Van's Foods
and a list of my favorite
cheapie beauty buys
. / Got personal with my
pregnancy story
. / Attempted humor in a list of
Valentine's Day ideas
and a
playlist of motivational tunes
. / Prepped you for spring with ways to
brighten your home
and
pretty party ideas
.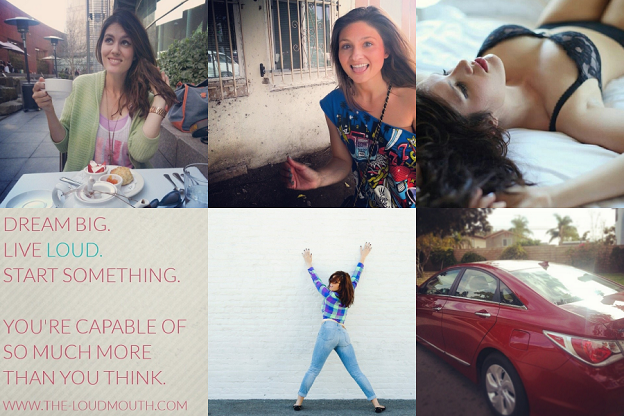 NEXT MONTH.
More from tea time with
Jacquelyn
! / More from my day date with
Angela
! / More boudoir shots by
Charisma
! / More inspirational quotes on
Instagram
! / A bigger butt to go along with my titties! / Another mini road trip with B! March is gonna be good...