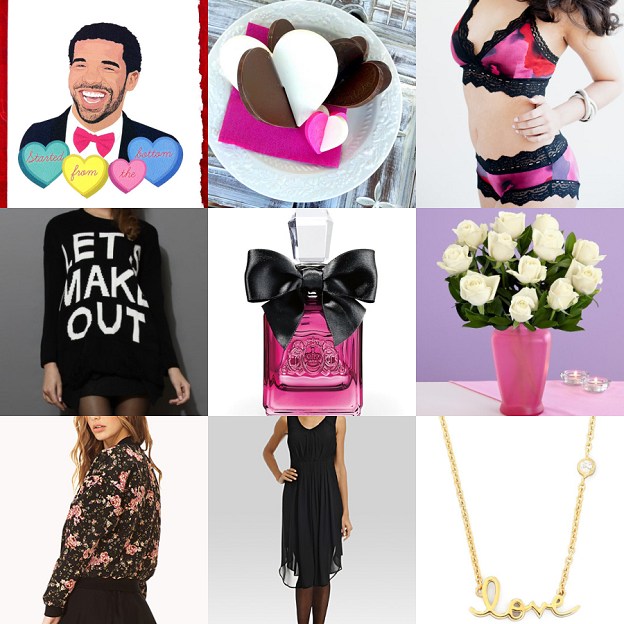 As much as I love B, my #1 Valentine has always been myself, and that's how you should feel too. What I'm saying is, you should love yourself. Not me, obviously. That'd be weird. But hey, I won't say no to chocolate. Here are 9 of my favorite picks for the 14th. If you don't have any plans for the night yet, I'll be posting some ideas for that soon, too!
1. This
Drake
card is the best thing ever found on Etsy.
2. Edible 3D
hearts
, what!?
3. I always feel sexy with
lingerie
under my clothes, even if no one else can see!
4. This
sweater
isn't just ultra cute, it's quick and to the point.
5. I'm currently wearing
Sexual Noir
, but Viva La Juicy Noir is up next on my list. It's a darker remix of my longtime staple,
Viva La Juicy
. Yum.
6. If you haven't yet ordered
flowers
for yourself yet, what are you waiting for?
7. This floral bomber
jacket
is girly with an edge -- my favorite combo.
8. I love the variety of dresses at Simons. This A-line frock is the perfect LBD to dress up or down for V-day.
9. Such an adorably dainty
necklace
, right? I'm sold.