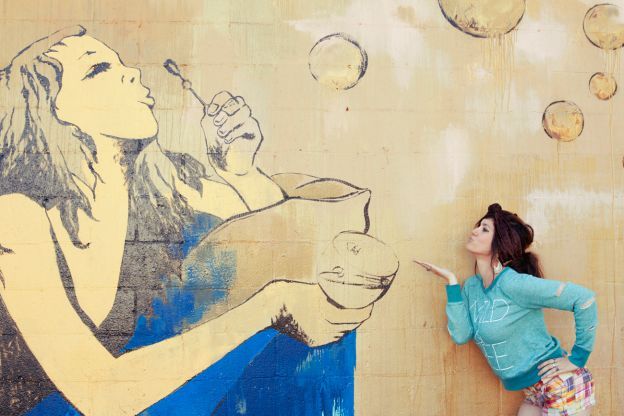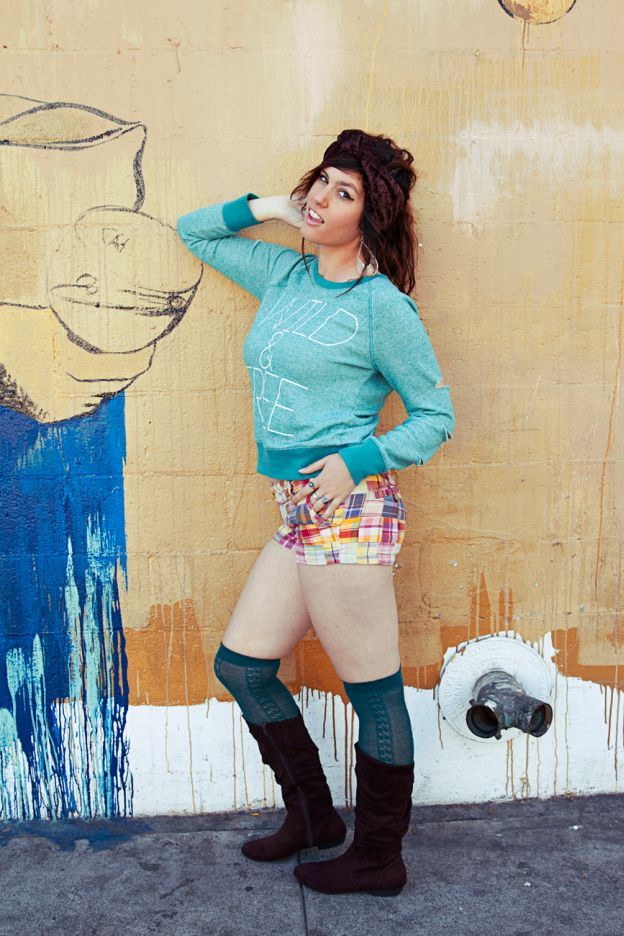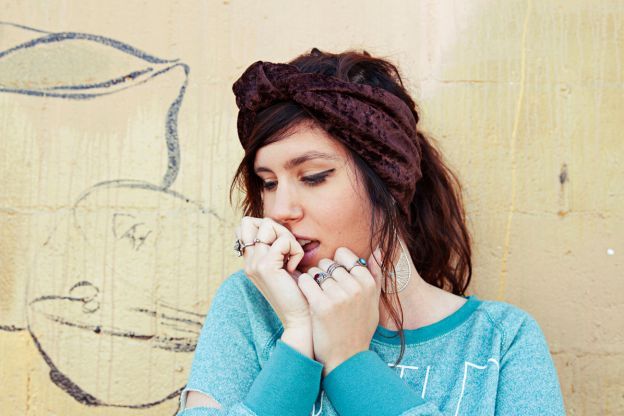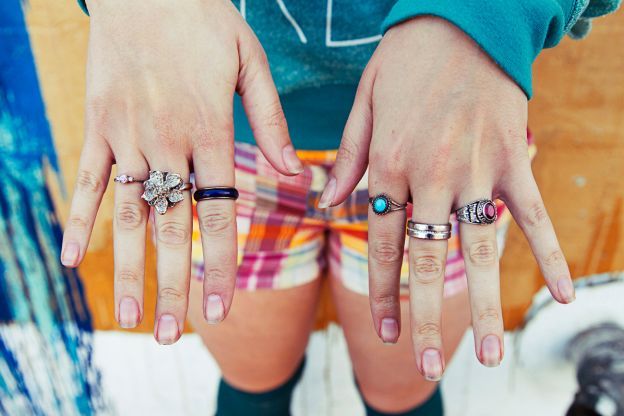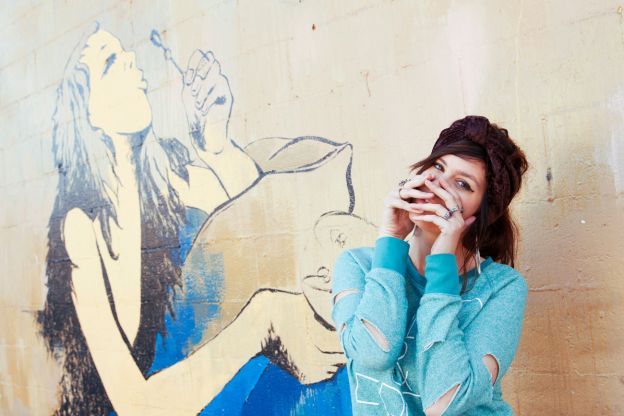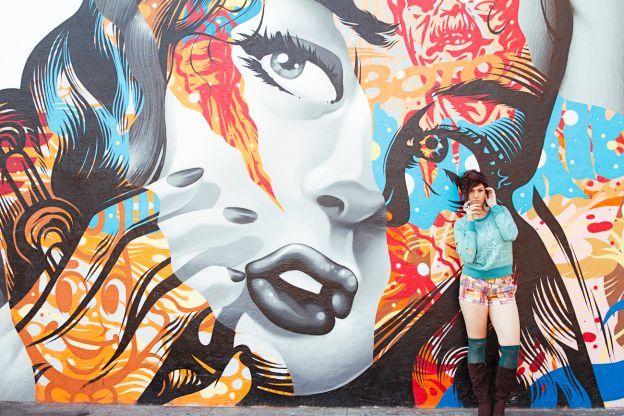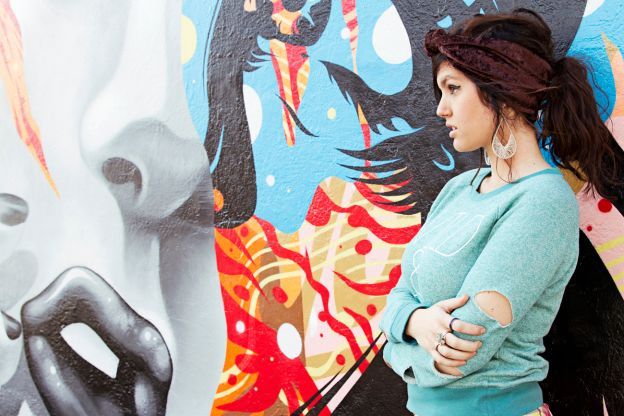 Outfit details:
Sweatshirt (similar), earrings, socks (similar) - Target
Shorts - thrifted, Twice
Turban - Red Velvet (similar)
Boots - Payless (similar)
Rings (L to R) - gift from dad, Kohl's, SD souvenir shop, once belonged to mom, AT, HS class ring

Ah yes, the month of L-O-V-E. I've never been big on Valentine's Day -- probably due to the fact that I didn't have my first kiss until I was 18, and therefore was a very bitter teenager -- but now that I'm older and with a man I adore, it's a little more exciting. In fact, this is going to be my first February with Brandon, so I plan to make it amazing. Whether or not you're in a relationship, though, there are plenty of ways to show the ones you love how much you care. Plus, every holiday is an excuse to get something for YOU! I'm pretty sure I'm going to get a gift for moi, whether or not B does too. In fact, tomorrow I'll be posting a wishlist of some of my favorite picks. The only challenge will be narrowing it down and not going on a full-out shopping spree.
Speaking of B, he says that dirty nails are a sign of hard work. Then again, he's a technician, so he has an excuse. As for myself, I guess I'm just gross. But hey, see those rips in the sleeves of my sweatshirt? I did that. Super DIY-er over here, people. Give me a pair of scissors and a pre-made piece of clothing, and I can create magic. Voilà! Hope you have a happy Monday! ♥
*Photos by
Mary
Tap
.