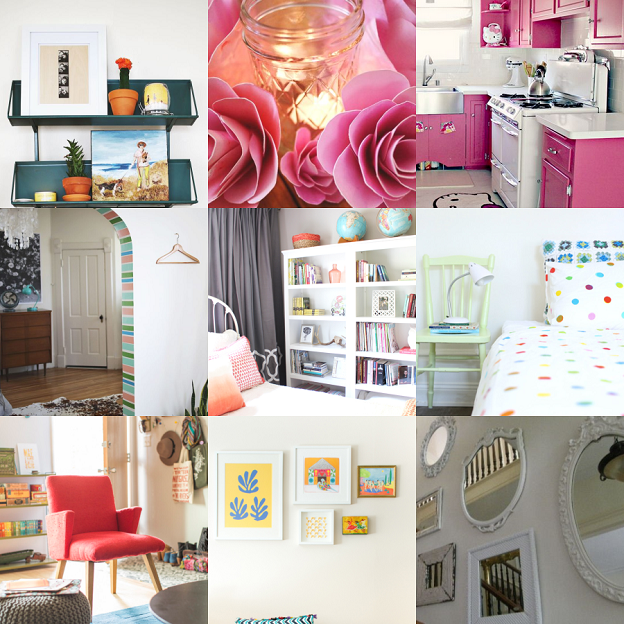 Is it still gray and gloomy on your side of town? Despite the weather outside, there are tons of ways to brighten things up inside. Whether you're an owner or renter, a pro DIY-er or a plant fanatic, I've got options for ya listed here. Enjoy!
1.
Add plants to a shelf
. Combine with framed photos, candles and voila -- gorgeous display!
2.
Decorate with paper flowers
. Just in case real flowers ain't your thing.
3.
Paint your cabinets a bold color
. Because, hello. It's cute!
4.
Brighten your doorway with colorful tape
. An equally adorable, more disposable option.
5.
Accessorize with sets of books
. We all have books, so use 'em. Free decor!
6.
Cover your bed in fun sheets
. Make your room more exciting in an instant, and change it up anytime.
7.
Find a bright piece of furniture
. Like this vintage chair, via Craigslist. Opt for a thrifted item in case you get bored.
8.
Create a gallery wall
. It's the blogger thing to do.
9.
Gather lots of mirrors
. A mirror gallery opens up a room even more.