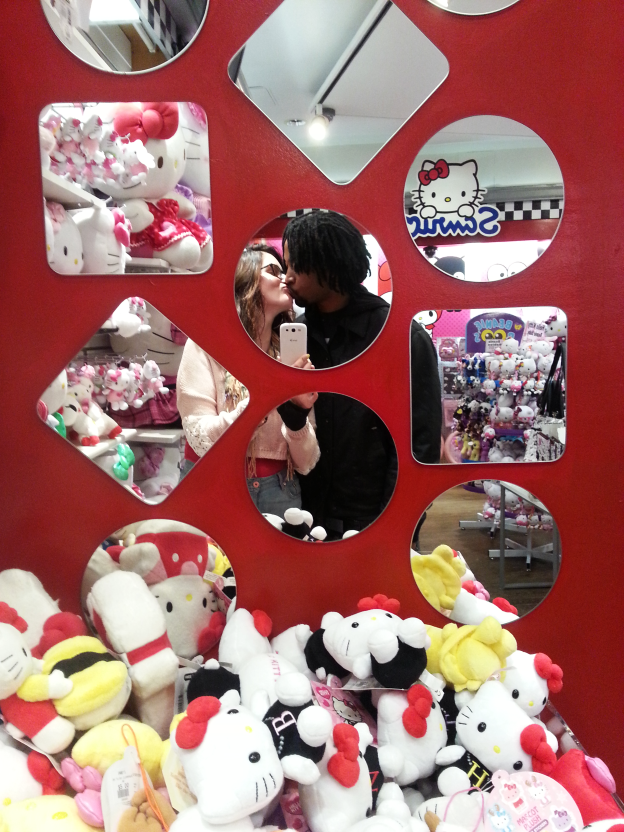 11 months ago, I tried to give B my number. He accidentally rejected it because he didn't know I was trying to hit on him. Um, duh! I'm a sexy independent woman and I get what I want. Clearly, everything worked out and here we are. I'll be sure to spill the whole story another time, because if you couldn't already tell, it's a good one!
We've been planning a trip for our one year anniversary. I must confess: I promised my life coach,
Kerry
, that I wouldn't take any more vacations until autumn so that I could save money. But then I got pregnant, and I'm due in September, so B and I want to experience traveling as a duo one more time before our swirl baby emerges from its cocoon. I'll also be visiting
Michigan
in June for a shower with my hometown loves, so family and friends, mark your calendars.
Originally, B and I were planning on going to
Palm Springs
, but apparently March is a busy month for that town. My top four lodging choices --
The Saguaro
,
Ace Hotel
,
Movie Colony Hotel
, and
Hotel California
-- were all sold out. So was pretty much everything else but the Motel 6 in Palm Desert (which, by the way, I normally wouldn't be opposed to -- but this is a special occasion). I also messaged seven hosts on
Airbnb
, all of which weren't available except for a quaint and comfy cabin in the woods. However, it was occupied by a rude old man who said I needed to change my profile photo (which is
this
lovely one by
Charisma
) and proclaimed that his cottage would be "too wild" for a girl from the city who wants to visit tourist attractions. I kindly informed him that I'm originally from a small country village in Michigan where you were more likely to see a deer than a neighbor, and I actually like my photo thankyouverymuch.
After that fiasco, we decided that PS wasn't meant to be, and instead we'll be heading to Laguna Beach. B has never been, and I was only there for an evening when my
sister
was in town over
Christmas
. We'll be spending two peaceful nights by the ocean and I just can't wait! After a pretty nutty month, it'll be nice to relax and celebrate our relationship.