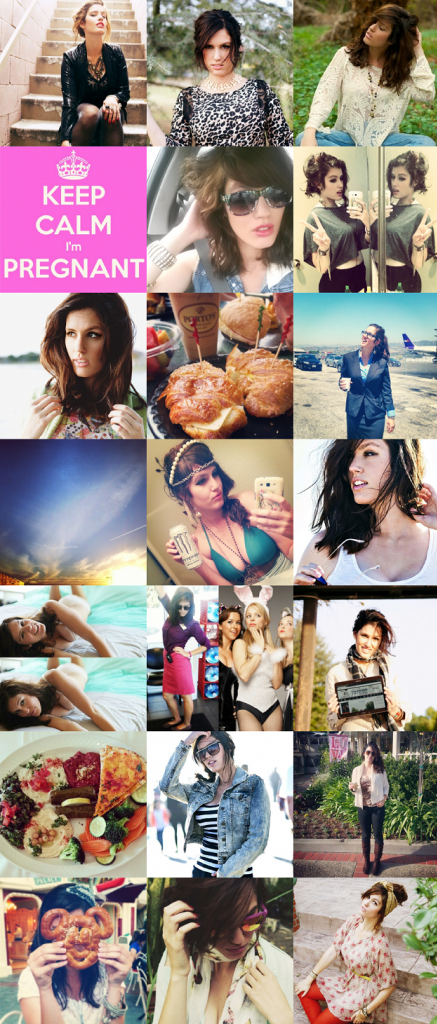 Happy weekend y'all! I hope you had an awesome Valentine's Day no matter who you spent it with (and if you happened to be bored,
here
's some ideas for next year). I thought it would be fun to take a peek at my most liked Instagrams from the past six months or so. Though we all say that followers and numbers don't matter, they do for those of us who are promoting a blog, brand or business. Instagram is a great way to get the word out about how fabulous you are.
Though I still consider myself a newbie since I just acquired a smart phone a little over a year ago, I still use the app regularly and I'm proud to say that I have some very loyal followers. I thought it was interesting that most of my popular photos are those of myself, so maybe I need to take more selfies (I'm only half-joking).
Anyway, I also noticed that announcing a big event upped the amount of likes -- such as when I told you guys about my
tablet
c/o Intel or when I got
pregnant
(though I think one of these things is probably more important than the other). I started putting this post together a week ago, so numbers may have changed slightly, but all of the above photos are in order from most to least likes and they each have over 35. Feel free to follow me
here
so you can get almost-instant updates from little ol' me. Also, if you're interested in growing your following, I've found two great articles
here
and
here
. Enjoy!