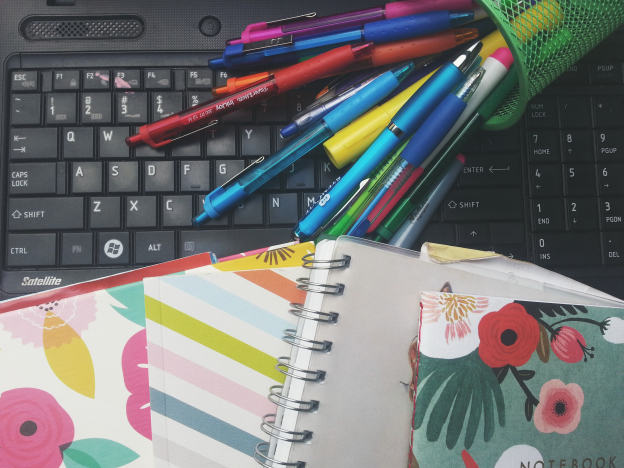 When I tell people I'm a blogger, they either ask me what the hell that means, or they respond with "I wish I had time to start a blog, too!" Well, my friends, I have good news for you -- everyone has the time to blog. I honestly believe that if you want to do something, you're able to make the time for it. Think about how often you make the excuse that you don't have time to work out, but then spend a whole hour watching one episode of television? And, you were saying...? That's what I thought.
But in order to blog successfully -- and "success" can mean a number of things, but in this case, I'm talking about blogging without giving up after three posts -- you need to have a plan. You need to have structure, and you need to be dedicated. Fortunately for you, I've been blogging since 2001 and I've learned a lot since then that I'd love to share. It all started as a hobby on
LiveJournal
, and now I'm using the internet as a springboard towards my career goals. Blogging is fun, functional, and as easy as you want it to be.
Here are 10 tips to help squeeze the blogosphere into your schedule:
1.
Keep a calendar or planner specifically dedicated to blogging.
This is #1 because it's most important. If you haven't gathered from past posts, I'm actually a certified planner FREAK. Okay, I'm not certified... that would be weird. But I'm pretty obsessed. In the photo below, you can see (from left to right, top to bottom) my inspiration
binder
for magazine clippings and mementos; my to-do list
notebook
; my
planner
for all things non-blog related; and my personal journal, where I jot down thoughts and ideas. I also have a blog wall
calendar
where I map out my posts for the month, which you can see
here
. If you don't want to get that crazy, I'd at least separate my life into a 'normal' planner and a blog planner. If you can organize your ideas and plan out exactly what you're going to post on the blog, it will make life so much easier! Also, if you don't constantly follow your calendar, that's okay too -- but at least you'll have a guide to keep you on track.
2.
Schedule your blog posts (and tweets!) ahead of time.
Scheduling your posts once they're all ready to go takes one less thing off your plate. Up until very recently, I was working nearly 60 hours per week for years, and what really helped was getting all my blog posts finished and scheduled on my days off. That way, they could publish by themselves throughout the week and I wouldn't even have to think about it. I use
Blogger
as my platform, but I'm sure that others have the same option. If anything, have your drafts prepped with photos and most of what you want to say, so that if you do have to manually publish later, you can simply hit the button and go. In addition, be sure to schedule tweets promoting your posts! I've used
Buffer
in the past but you can also use
TweetDeck
and
HootSuite
. I've heard good things about all.
Sarah
suggests tweeting at 9am, 1pm and 8pm as those are the busiest times of day (and if you don't have
Twitter
yet, um, that's a whole different issue).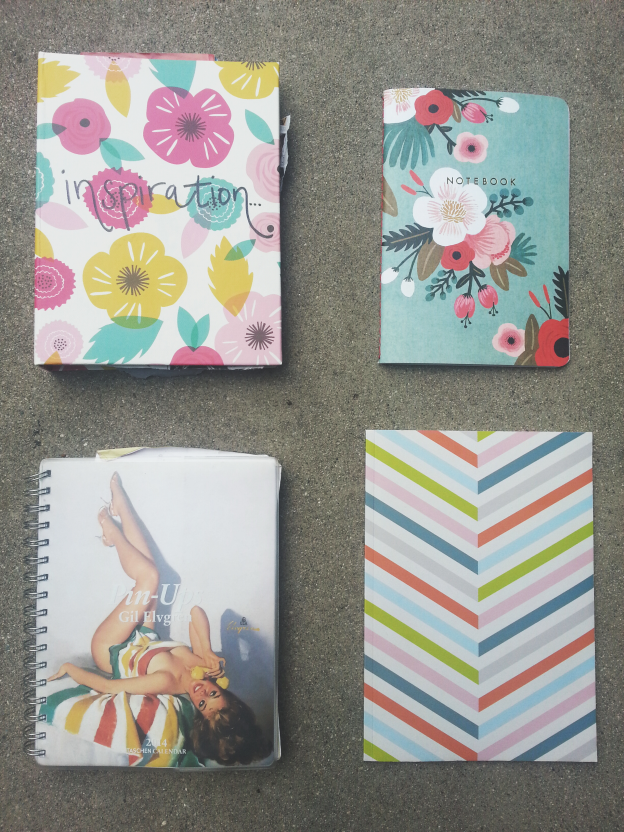 3.
Post regularly, but only as often as you can produce quality.
You might feel like you can't be a blogger because you don't think you have the time, energy or ideas to post daily. Guess what? You can post as little or often as you like! The main thing that keeps readers engaged is consistent, quality content. Consistent can be 2-3 times a week, once a month, whatever! It's up to you. I know that
Arash
only posts once per week, but every entry is unique, compelling, helpful and interesting.
Jenmarie
generally posts on Mondays, Wednesdays and Fridays. Don't feel pressured to post every day, especially if most of them are regurgitated stories and photos from your
Pinterest
feed. Be yourself and post when you want. It's all good.
4.
Don't compare yourself to full-time bloggers if you're not a full-time blogger.
Have you heard that saying, 'comparison is the thief of joy'? It's true. I wrote about this back in the day,
here
, and it's still one of my most popular posts with thousands of views. Why? Because we all do it. We all compare ourselves to other people. And we shouldn't, because we're all different. If you're a mom of three who has a full-time job, a husband, a house and plenty of other responsibilities but you're trying to post original, thought-provoking content multiple times per day along with gorgeously lit photos and not a dash of dust in sight like
Emily
and
Elsie
-- well, you're either going to die of exhaustion, or become a really angry person. And, let's say that you know someone who DOES do all of those things -- well, so what? You're not her, and you don't have to be. You're you, and you're awesome, and you should only do as much as YOU can. I read once that if you want to be a full-time blogger, you should act like a full-time blogger. You know what I say? Fuck that.
5.
Ignore traffic, followers and stats unless you plan on monetizing.
Oy, the whole numbers game. I hate it, but I need it. I make money from this blog, so I do pay attention, but I try not to obsess. If you're just starting out, there's no reason why you should even begin to care about followers. You should always start blogging for the fun of it, not because you want to make money, otherwise you'll get disappointed fast. It takes a lot of time and effort to make even $10 in a month, so focus on your content and creativity, and the numbers will add up later. I truly believe that if you're doing what you love, the money will come. But you need to love it first! And if you're not trying to make money from your blog, then you really shouldn't care about your follower count. Back in the LJ days, I used my blog to share my thoughts with friends and vent about school. I think I had 15 followers, but I'm not even sure because I never looked!
6.
Do multiple photoshoots at a time.
This goes along with #2. (Haha, sorry. Just thought of
Austin Powers
and got distracted.) So, yeah, as previously mentioned, I like to schedule my posts in advance. Doing a few photoshoots in one day helps with this. Whether you blog about fashion, beauty, DIY, babies, dinosaurs, whatever, you probably want to include photos. I promise this tip will make your life 10x easier.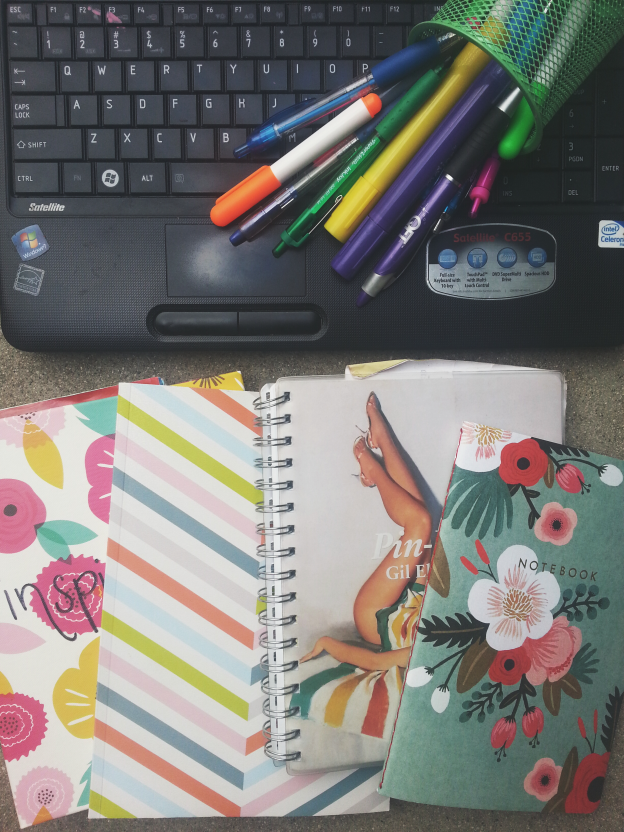 7.
Choose a blog topic that you'll be excited to come back to.
I just threw out a few options, but there are so many more to choose from! You can seriously blog about anything. It's your world. If you're not sure where to start, think about what your hobbies and interests are. If you don't have any, then first of all I feel sorry for you, but secondly think about what you liked as a kid. Were you always dressing up your Barbies in cute outfits? Fashion. Did you like to help in the kitchen? Food. Did you get in trouble from messing with your brother's monster truck collection? Cars! There are blogs on celebrities, restaurants, video games, home decor and more. Whatever you do, make sure it's something that'll keep your interest.
8.
Minimize social media clutter.
Social networking is important for any blogger, but don't go around signing up for everything you can find, because you won't be able to keep up and it'll do more harm than good! Here's a
list
of the top 15 most popular social media sites to get you started; even though I've registered for a bunch in the past, I only use 3 daily. If you're unsure where to start, take a look at which sites your favorite bloggers use. Try them out and stick with a few that are fun for you. Also, as you're creating your posts, be sure to focus completely on your blog and exit out of any social networking windows so that you're not distracted (sometimes I even turn my phone off so I'm not tempted to look).
9.
Go out of your comfort zone to ask for help.
Asking for help can save you time and, if you can find the help for free, money. I've learned over and over, especially since working with photographers these past few months, that people won't necessarily take you seriously if you're not paying them; however, if you're just starting out, you may not have the budget. That's okay. There are plenty of creatives out there who are just like you -- eager and willing to get work and help so that they can build their crafts or careers. Whether you're looking for a photographer to take your outfit shots, a retoucher to do some editing on your photos, a web designer to make your layout pop, or an experienced blogger to get advice from -- you can find these people, as always, on the interwebs. You can use
Model Mayhem
or
Craigslist
(there aren't as many creeps out there as you think), or simply reach out and network through social media and other blogs. If you're worried about someone being unreliable because they're helping you for free, have them sign a contract. They shouldn't think this is weird; it's professional. The more serious they see that you are, the more seriously they'll take the gig. If they break contract, let them go. I have a history of being way too nice and letting people have too many chances, and it normally leaves me out to dry. Don't be like me. Stay strong, hold your ground, and if someone seems flaky then go with your gut. Plenty of fish in the sea!
10.
Disable (or restrict) comments on certain days (or entirely).
After taking a month-long blog hiatus last year, I decided to remove sidebar sponsors and disable comments. A lot of readers inquired about the comments thing, and I can understand why. After years of being able to have those open conversations directly on my blog, I was cutting off communication -- or so it seemed. Comments, for me, were distracting. As much as I tried not to pay attention to them, I did. Nice comments were usually bland ("cool top!") and mean comments were obnoxious. I was always checking my personal email at work to see if any new comments had come up, and I was always comparing one post to the next when I didn't get as many. I also felt obligated to respond to every single comment, and if I didn't I felt guilty. This is totally my opinion, but comments were time-consuming. Disabling comments allowed me to focus on my content without feeling any pressure. Also, it has opened up doors of communication on other sites and through email, which has been much more personal and interesting! I figure that if someone really wants to say something, they will find a way to do it (and it's not hard to find me online). Some bloggers have decided to disable comments on weekends or certain round-up posts that don't necessarily spark discussion, or they disable anonymous commenters. Again, it's all up to you. Happy blogging!