Cleaning, to me, is one of the most boring things in the world -- right up there with opening junk mail and straightening my hair. However, when I'm in the mood, I really get into it. Once I start an organizational project, I can't stop, and soon the hours pass and I realize I'm actually having fun looking through all my old crap. Of course, then I start getting distracted... like I am right now.
So, back to the topic of this post: little things that you can do around your place to jump-start the spring cleaning process. And, don't forget to clear your mind too. This is the perfect time for a fresh start. Don't be afraid to sort out your thoughts, figure out what you want and make a change.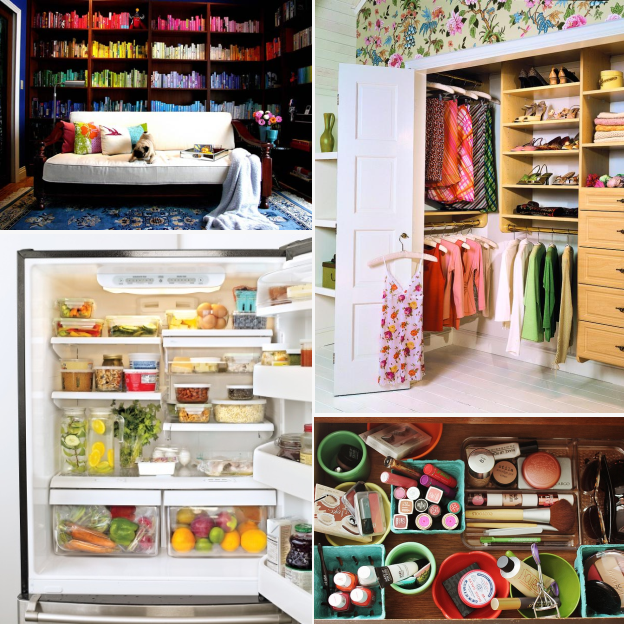 1. Organize your bookshelf by author, title, or color (that's my favorite).
2. Purge your closet. Sell your clothes (I use
Twice
) or swap with friends.
3. Clean out your fridge and kitchen cupboards. Donate non-perishables.
4. Throw out any old makeup and beauty products. (Here's a
guide
.)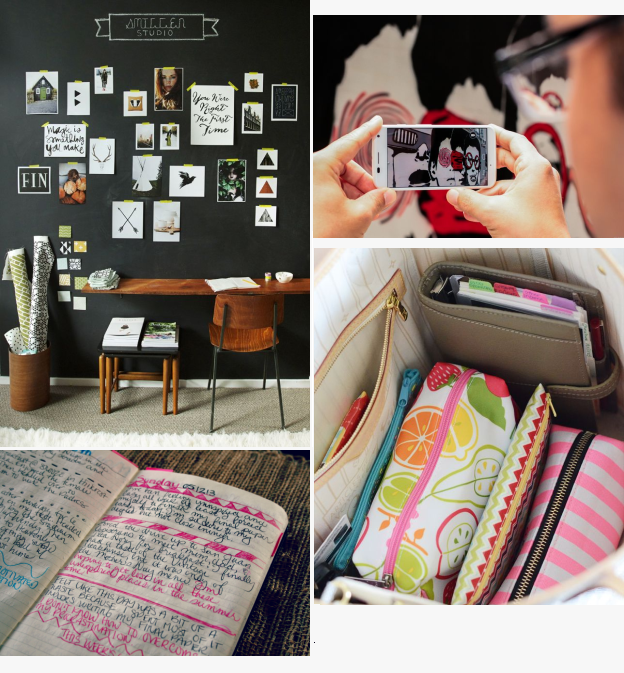 5. Re-decorate your home office space. Make it inspiring.
6. Downsize on social media. Delete unneeded apps and accounts.
7. Switch purses. Throw away receipts. Shred unused cards.
8. Start a journal. Like it was for me
yesterday
, writing is cathartic.
PS: Today is my best friend (of 20 years!)
Malorie
's birthday. I'm sure she'd love it if you surprised her with some wishes over on
Instagram
. I love you, Mal!
*Photo sources from top to bottom, left to right:
The Traveling Elephant
,
HGTV
,
Whole Living
,
Elsiecake on Flickr
,
Smitten Studio
,
CNET news
,
The Jessica L Blog
,
A Bowl Full of Lemons
.