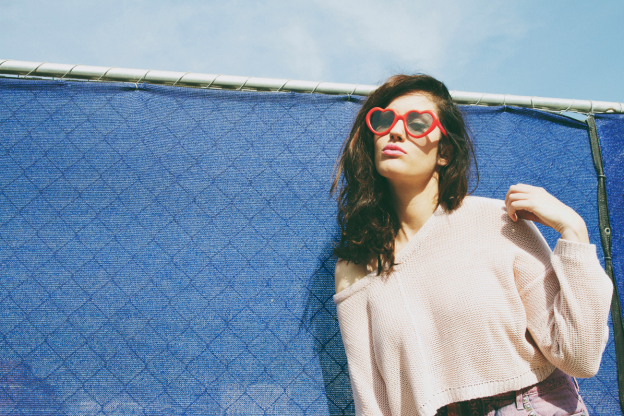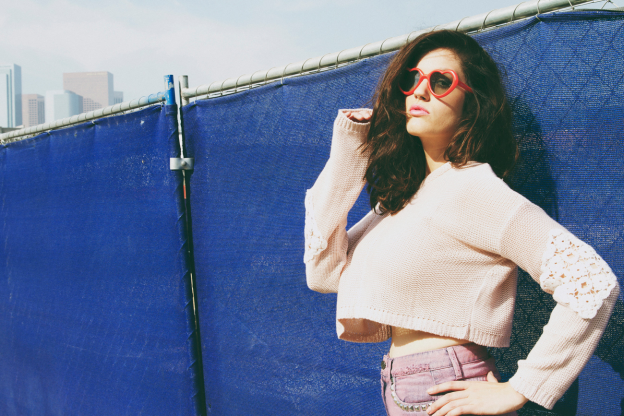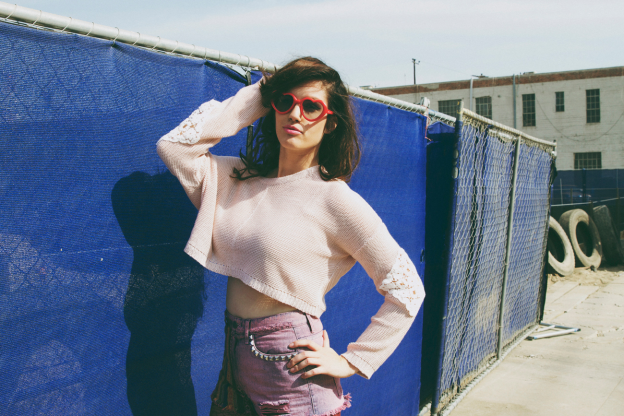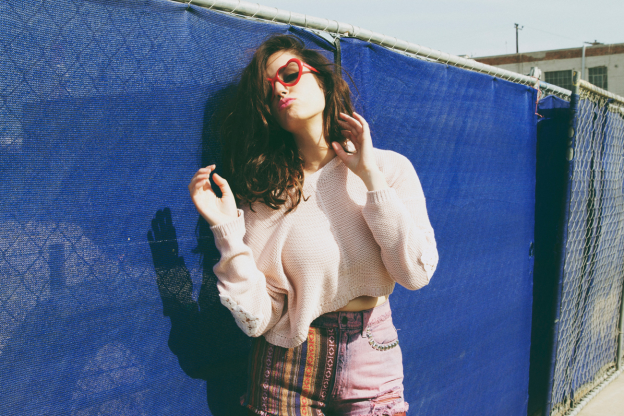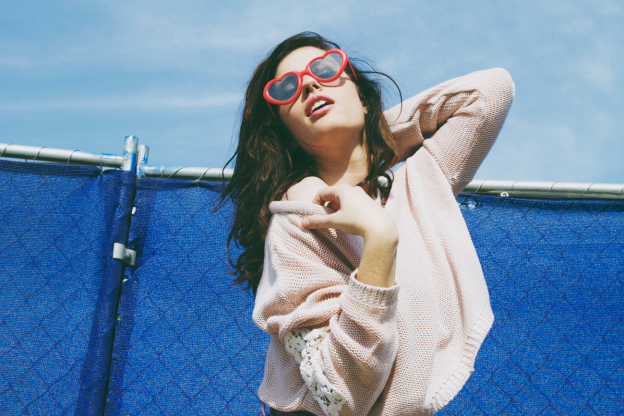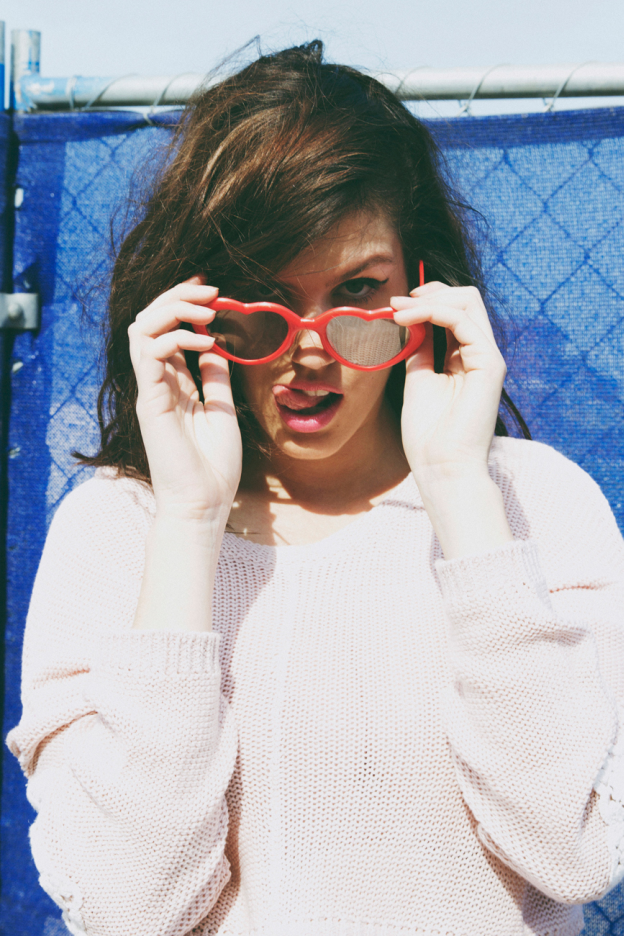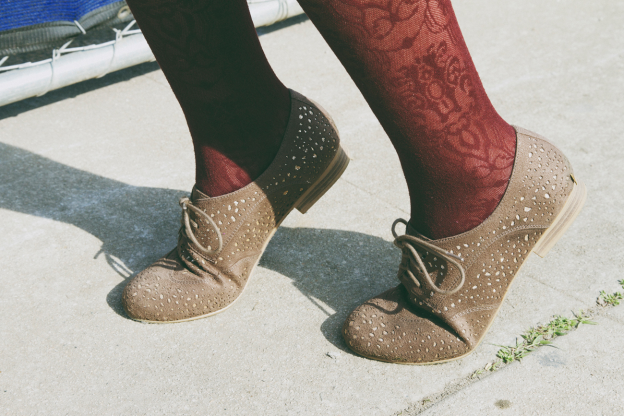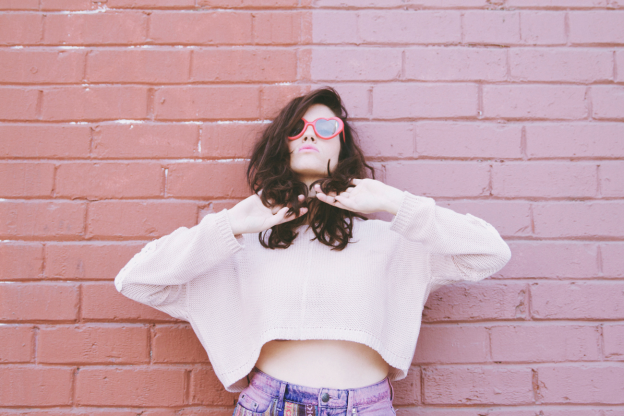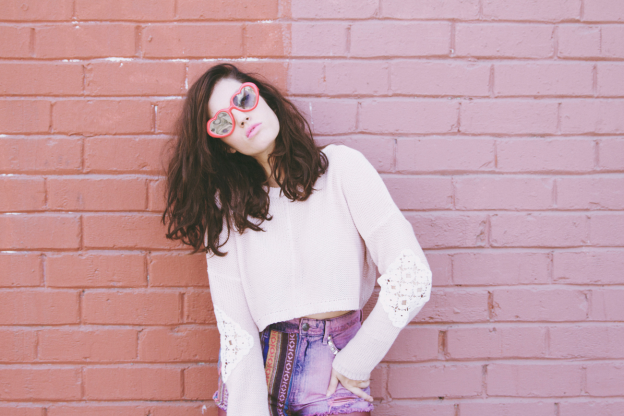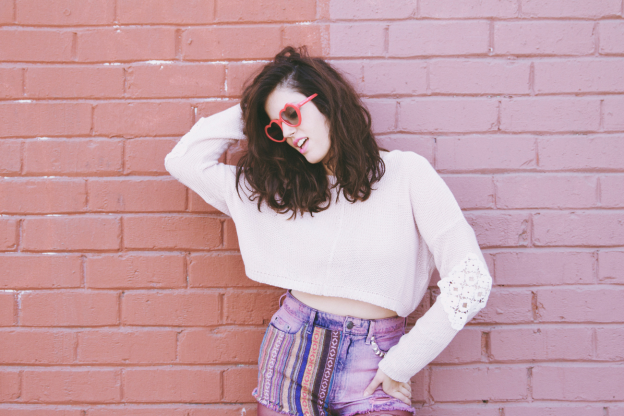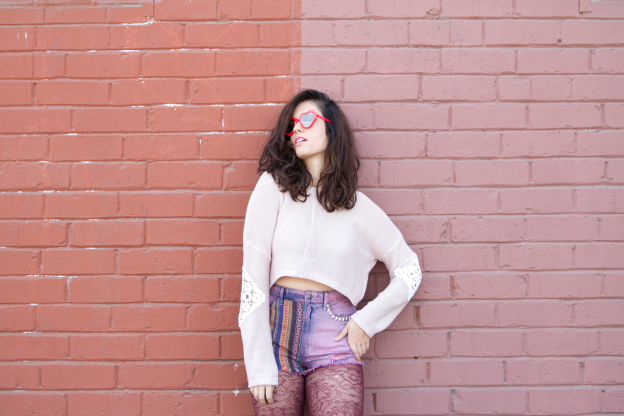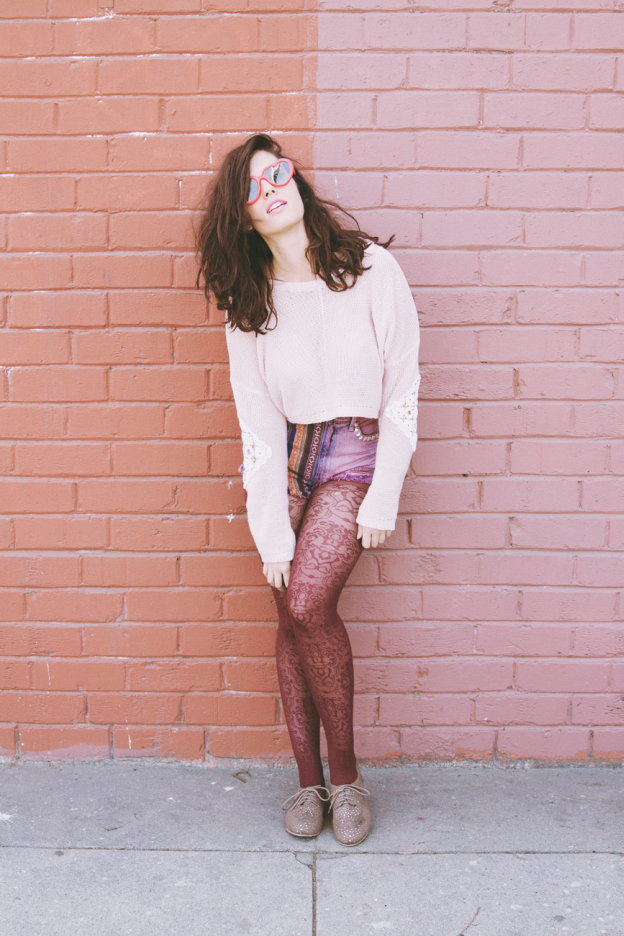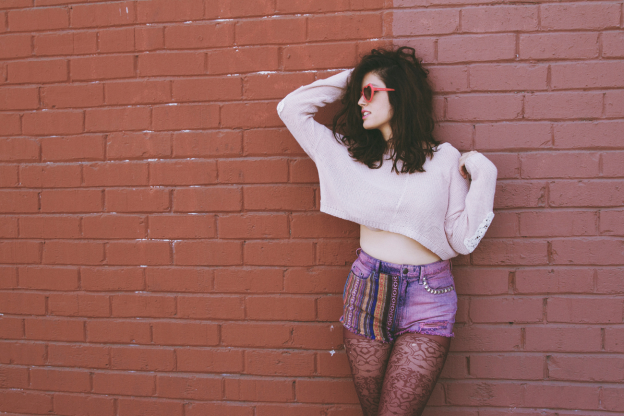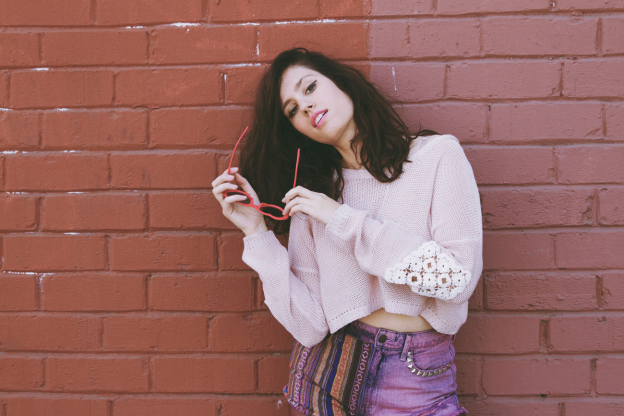 Outfit details:
Sweater (similar) - TJ Maxx
Shorts (similar) - thrifted, Twice
Tights (similar) - Incognito
Shoes (similar) - Marshalls
Katy Perry 3D glasses (similar) - c/o random guy working at record store
March is here and I couldn't be more excited. I have tons of plans and projects up my sleeves and I can't wait to reveal all. As for the photos, they may look bright and sunny, but this past weekend was anything but. We had some major rain around these parts, causing flash floods everywhere and crazy accidents. After driving home from work in a foot of water on Friday night, I've tried to stay indoors as much as possible. I'd like to think I'm a pro at maneuvering in harsh weather conditions thanks to my Michigan roots, but these streets weren't made for torrential downpours. It's a blessing, though -- after experiencing a massive drought over the winter, we certainly needed the moisture.
Hope you're all staying safe, warm and dry. Now, it's time for me to get back to the grind. Happy Monday!