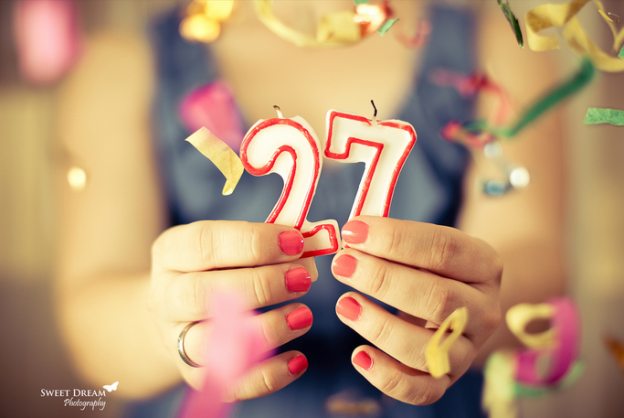 Wow guys, in less than two weeks I'll be 27! It'll be my first sober birthday in almost a decade. Shirley Temple, anyone?
I'm actually not 'freaking out' at all about getting older. I already have gray hair, so I don't have to worry about that happening. In fact, I think I get better-looking every year, and my life gets better too. When people say they'd go back to high school or college in a heartbeat, I honestly disagree. Though I'm still a kid at heart, I love being an independent adult. I'm so much more happy and confident than I was as an insecure teenager.
Having said that, I'd also like to celebrate YOU -- my incredibly awesome and attentive readers. Through all of my ups and downs, you have stuck with me and continued to return. I'm very fortunate to have such a close-knit readership that I consider my friends more than followers. Most of you have been reading since The Loudmouth Lifestyle began as The Loudmouth in 2010, and some of you even started with me back at LiveJournal. I'm humbled and grateful.
So, enough chit-chat and onto the goodies. Here's the deal: normally I keep comments disabled, but this is the one time that I'm (gasp!) opening them up. This is because I've noticed that I get way less giveaway entries when you have to send me a tweet instead, or sign up in another fashion. And, I totally understand that. Who wants to take an extra step when they already have enough requirements to follow? I get it.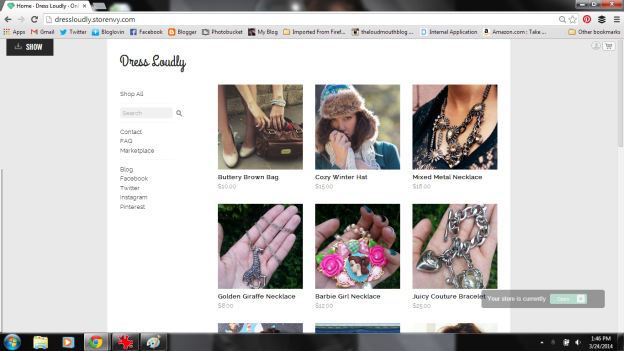 Here's what ONE lucky reader will receive:
1. Two journals from my collection (they'll look like the ones I posted about
yesterday
)
2. One
Julep
nail polish (you'll get to choose white or purple from
this
set)
3. One item of your choice from my
shop
(see screenshot above for examples)
4. One adorable animal of your choice, in your choice of color, c/o
Fenn
of
Larry and Boo
(examples
here
)
Here's how to enter:
1. Like my Facebook page
here
2. Follow me on Twitter
here
3. Follow me on Instagram
here
4. Like Larry and Boo's Emporium on Facebook
here
5. Leave a comment below with your email address!
Here's a few last words:
1. The giveaway is open to all readers, even international
2. You only need to leave one comment for completing all of the above
3. If you have a question, please
email me
so that it does not get confused with entries
4. Winner is chosen at random using
random.org
5. I wish I had the money and resources to spoil all y'all, but, someday...
6. Look for the announcement on April 8. Good luck :)
*Top photo
credit
.