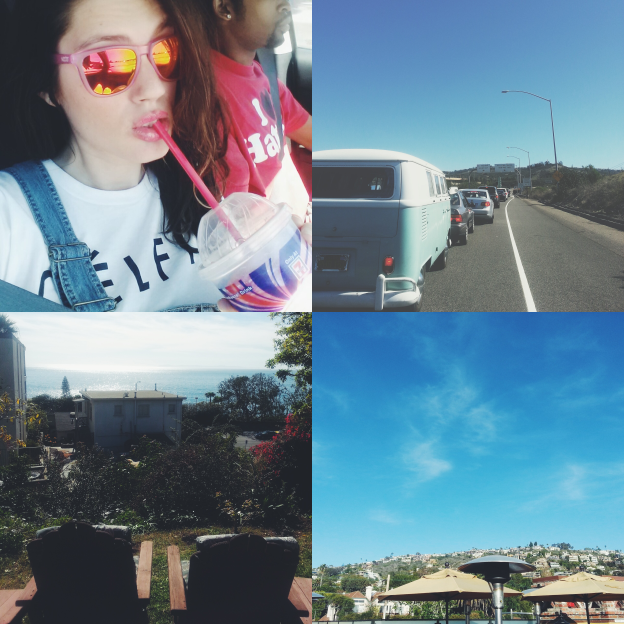 I'm back y'all, and back in action! Well, sorta. After only one day at work, my arm is killing me again. So, I'm going to keep this shorter than I normally would, but hopefully sweeter too. Thank God for physical therapy in the morning! On a lighter note, B and I's 3-day, 2-night stay in Laguna Beach was absolutely perfect and exactly what we needed. I already can't wait to return. As all vacations do, it went by way too fast.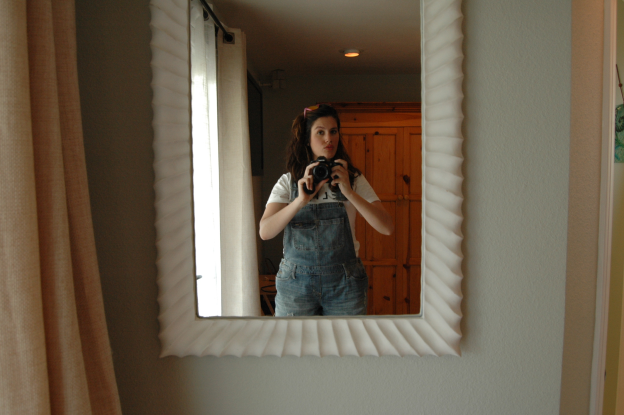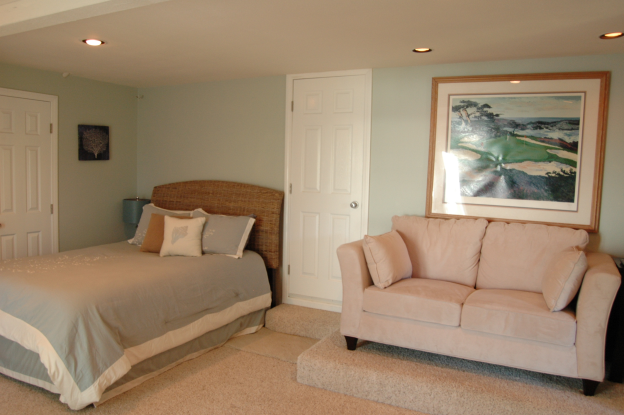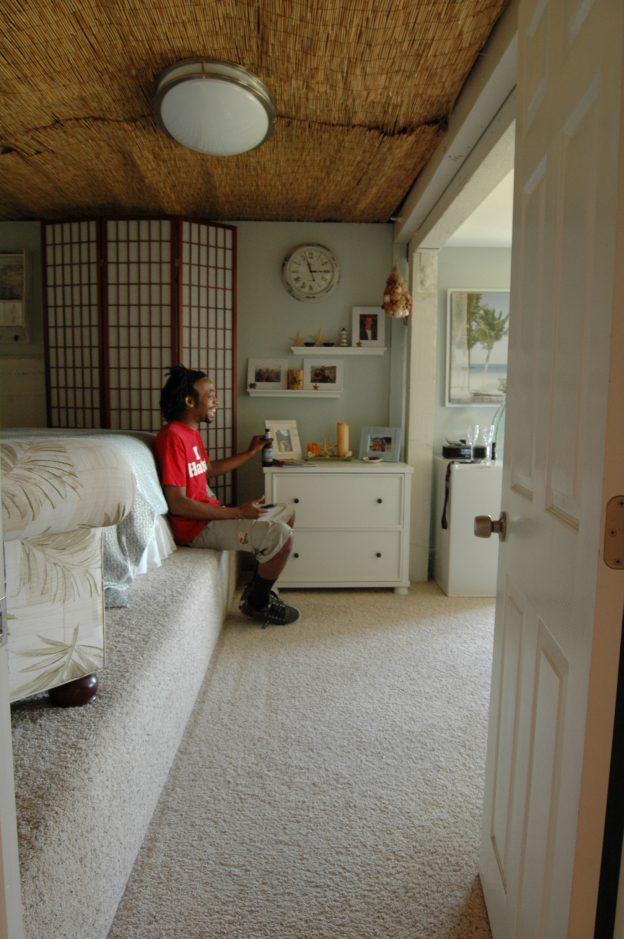 The best part of our trip was definitely the place where we stayed, found via
Airbnb
(if you sign up using that link, you'll get $25 off your first booking). What is listed as a private room was actually more of a full apartment: gorgeous new bathroom with a window overlooking the ocean in the shower; cute, clean kitchen with a small fridge, coffee maker, sink and microwave; two big, comfy beds to choose from; and a plush loveseat facing a mounted TV complete with Roku for Netflix and Pandora enjoyment. It looked to me as if the owners, Jennifer and Jay, turned their downstairs/basement area into its own separate hideaway.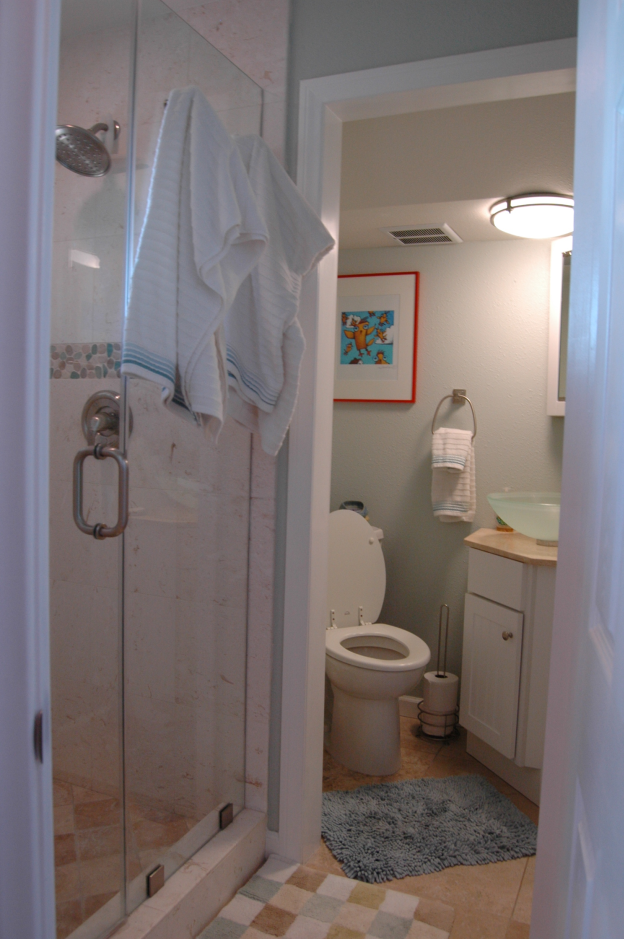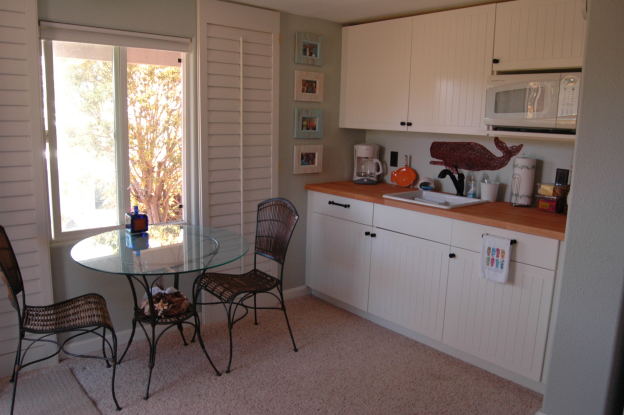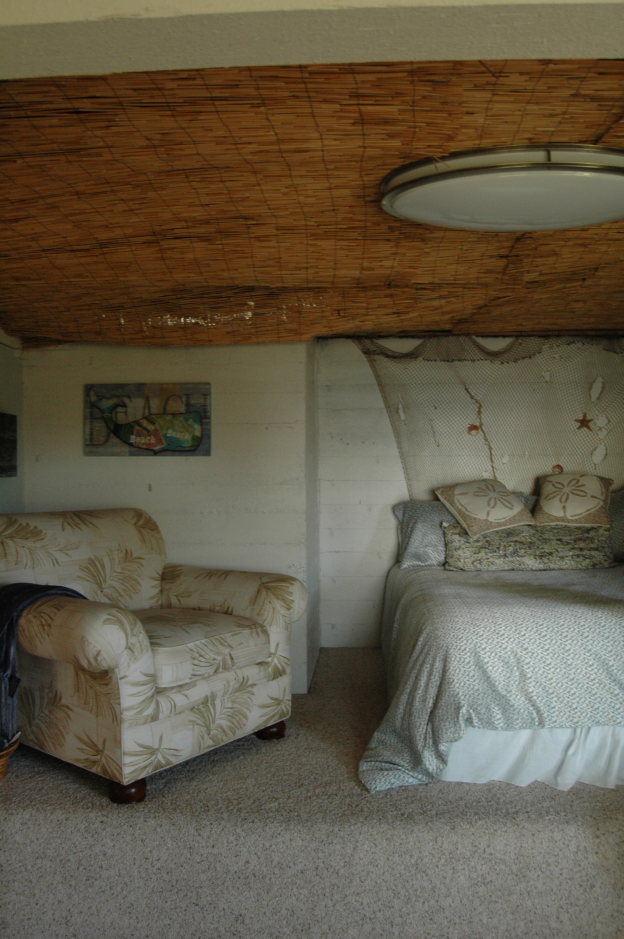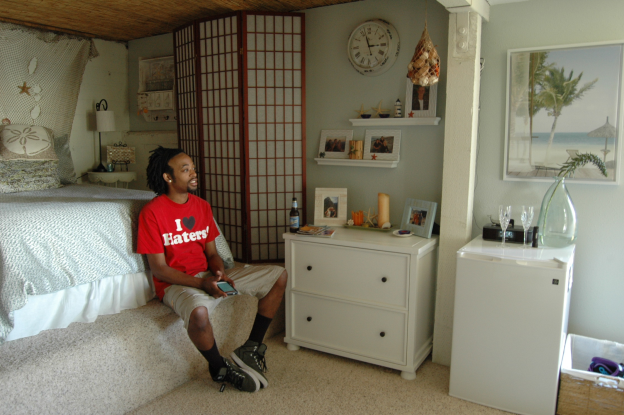 Being somewhat of a fashion and home decor nut (as you're well aware), I appreciated the adorable decorations and pretty furnishings. We had our own private entrance with lock and key, along with a fabulous deck and backyard with gorgeous views of the water. The house was about one mile from the beach and two miles from town, so we packed our tote bags and happily walked the entire time. I honestly could have hung out inside the whole time though and still would've been happy; it was that cozy. The best part of all were the sweet touches Jennifer left for us. She knew I was pregnant and so she stocked the fridge with a cake for the two of us to celebrate with and a bottle of sparkling cider. She also left a couple beers for the boyf, which he was thrilled about, and plenty of snacks for the beach. We were also provided with towels, blankets, dishes and full-size showering products.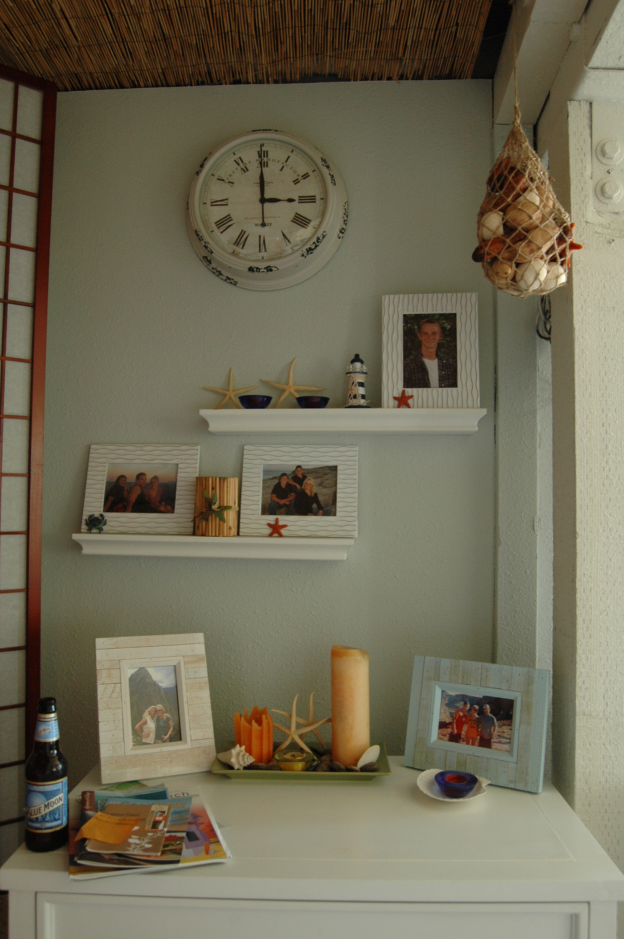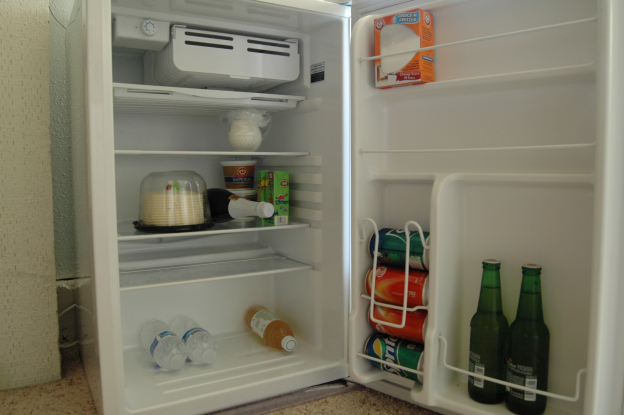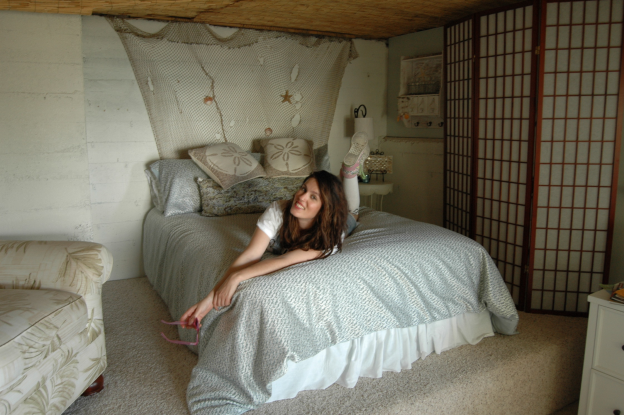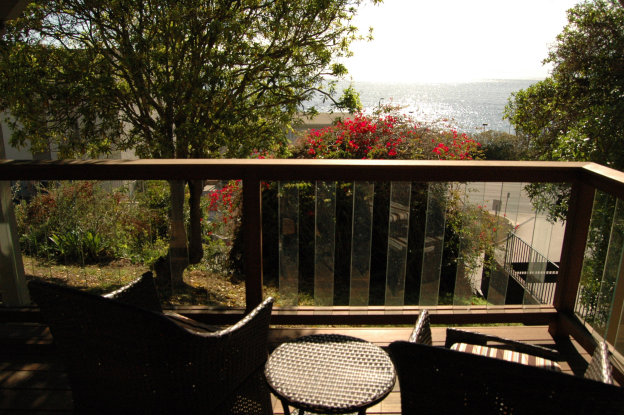 After dropping off our things on Saturday and gushing over our new home-away-from-home, we got hungry (which happens often with me nowadays) and walked over to
Mozambique
, which seemed to be the most interesting place closest to us. I wore overalls from
Target
, sneakers from Ross, bra and socks from
Victoria's Secret
, sunnies c/o
Nectar
and my new favorite tee from
Mini Penny's shop
.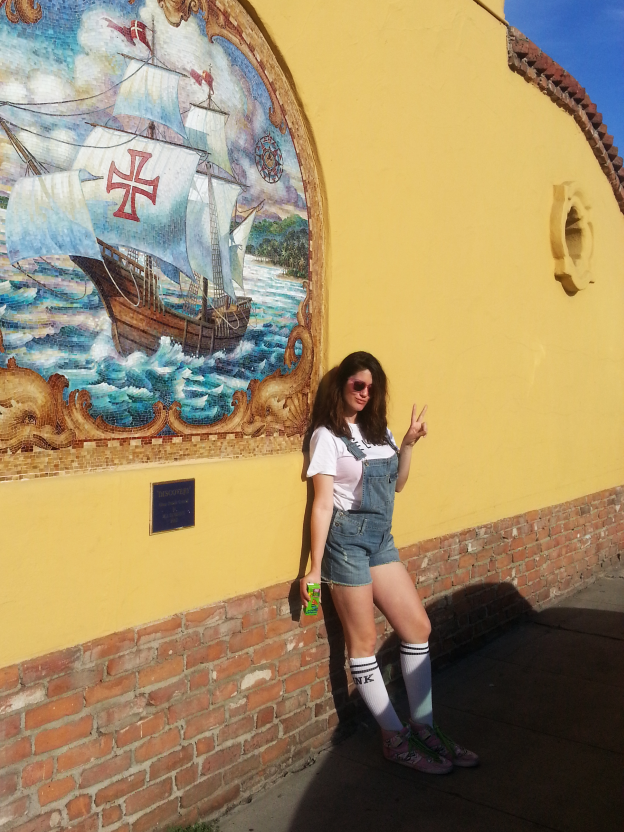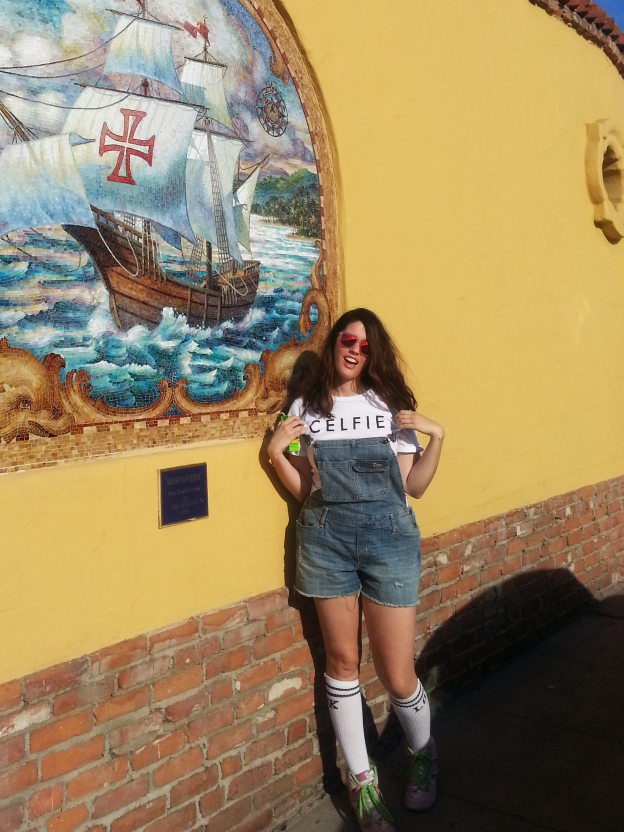 I'll save the details for my Yelp review, but unfortunately, I experienced the worst service I've ever received. The portions were also overpriced, even during happy hour. However, though we were able to finish the food in a few bites, it tasted delicious. I ordered a salmon caesar salad and B got fish and chips (which I stole half of). I got a grapefruit juice to drink and he had a couple beers. The location was pretty cool, as we were able to dine on the rooftop and enjoy the gorgeous weather and ocean views. We also did plenty of people-watching (if you're not aware, Laguna is a pretty wealthy area with lots of unique characters).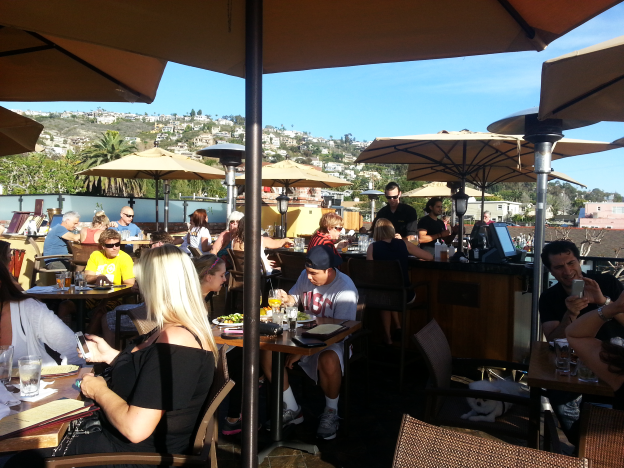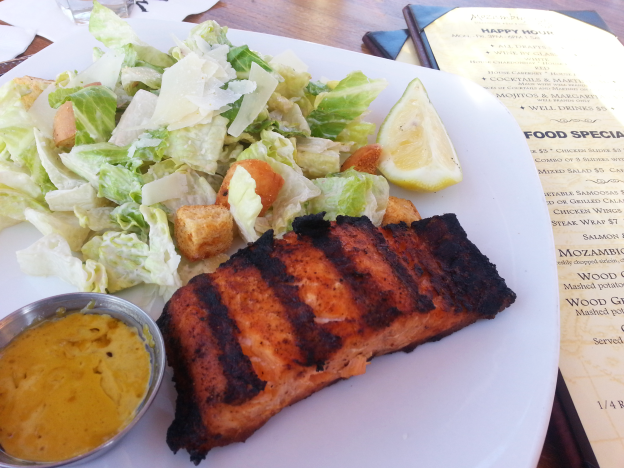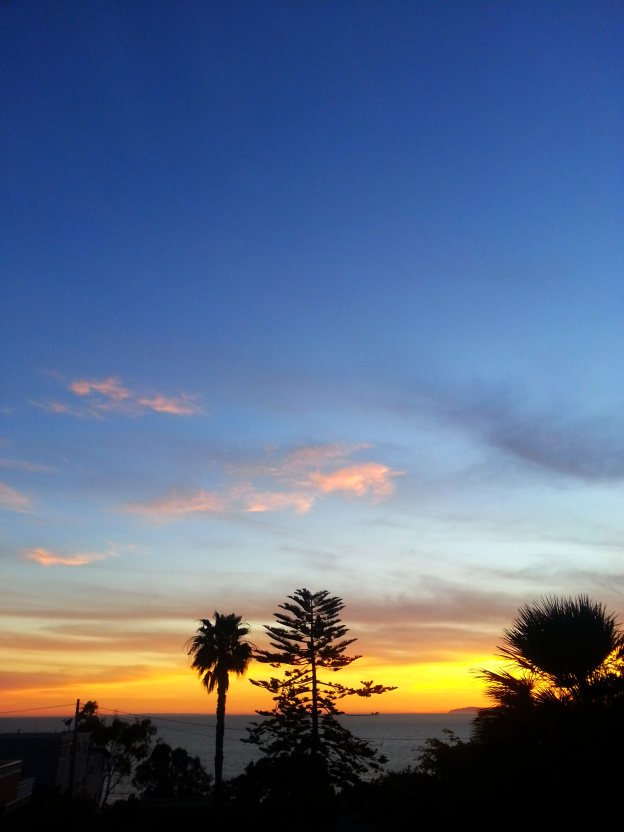 As we were leaving the restaurant, the sun started to set and we gazed at the sky's gorgeous colors as we walked back to our pad. We chose to stay in and cuddle up in front of the TV both nights, because we don't get to do that too often at home -- we do have two roommates, after all. I chose
What to Expect When You're Expecting
as a joke, but it ended up not being as bad as I thought (and I could totally relate to multiple characters). Fun!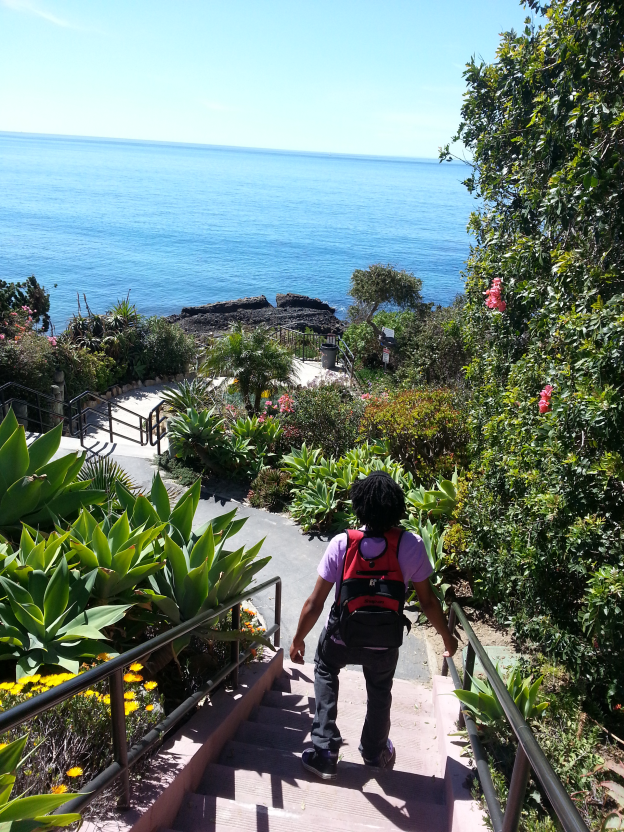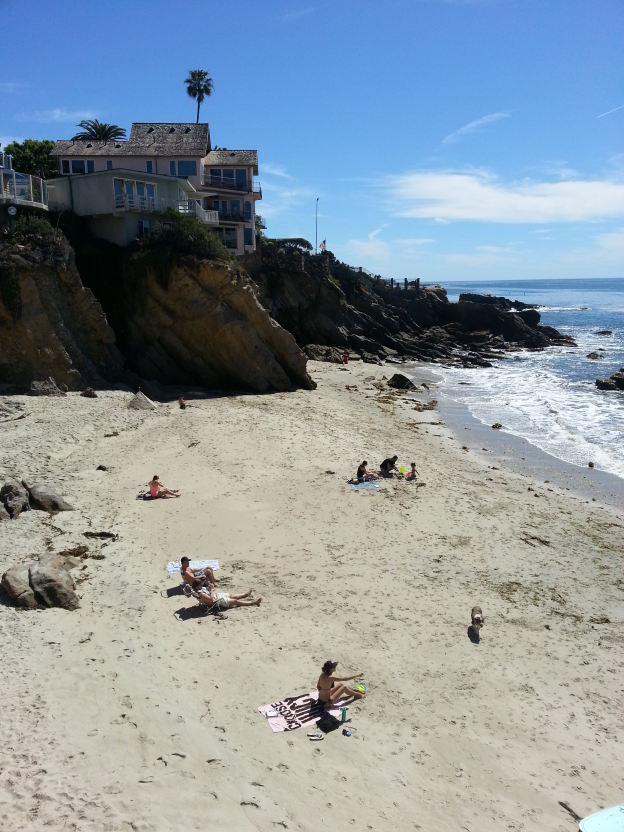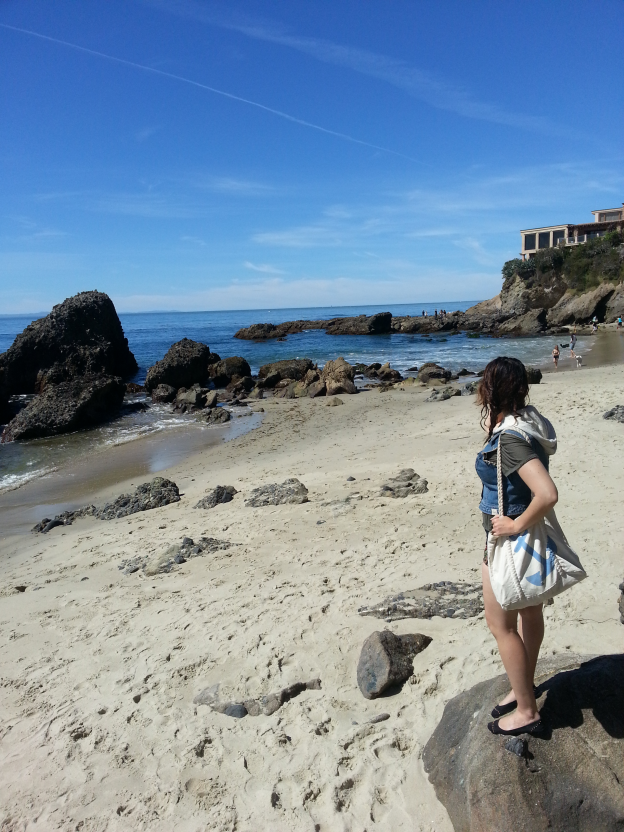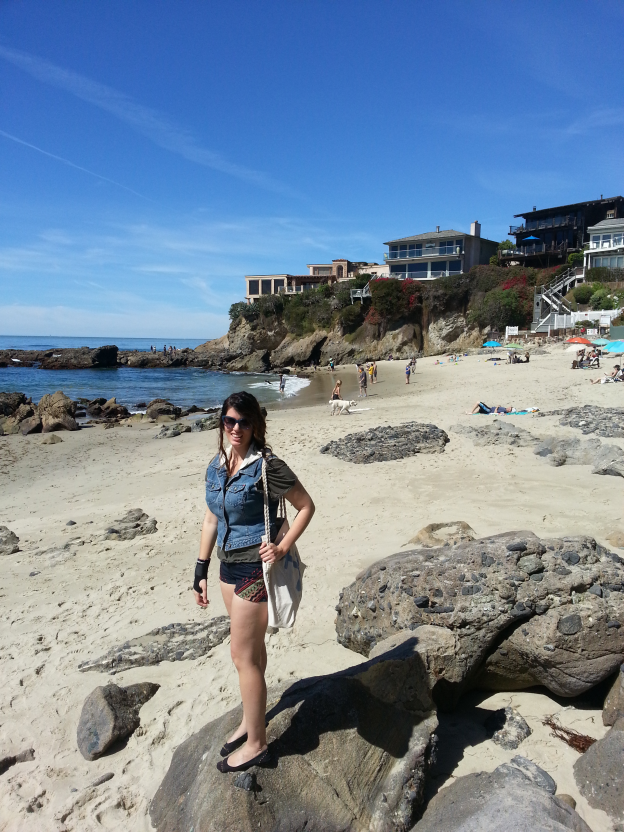 On day two, after hot showers and scones for breakfast, we decided to explore the beach. I wore a denim vest, tote bag, sunnies and flats from
Target
; tee from
Forever 21
; and shorts from
Twice
(which are way too small on me now, yikes).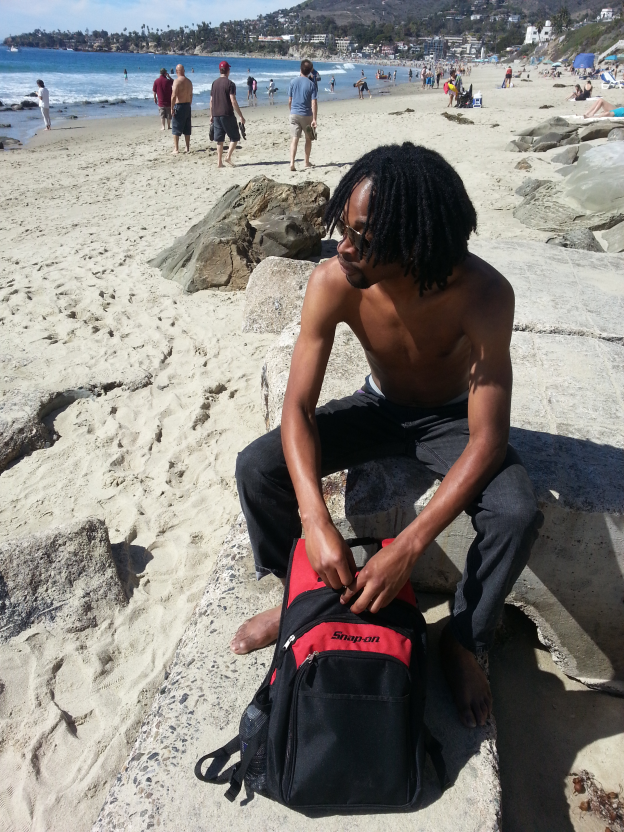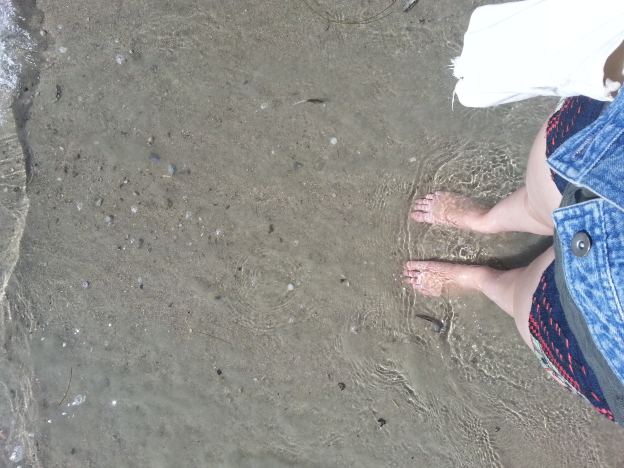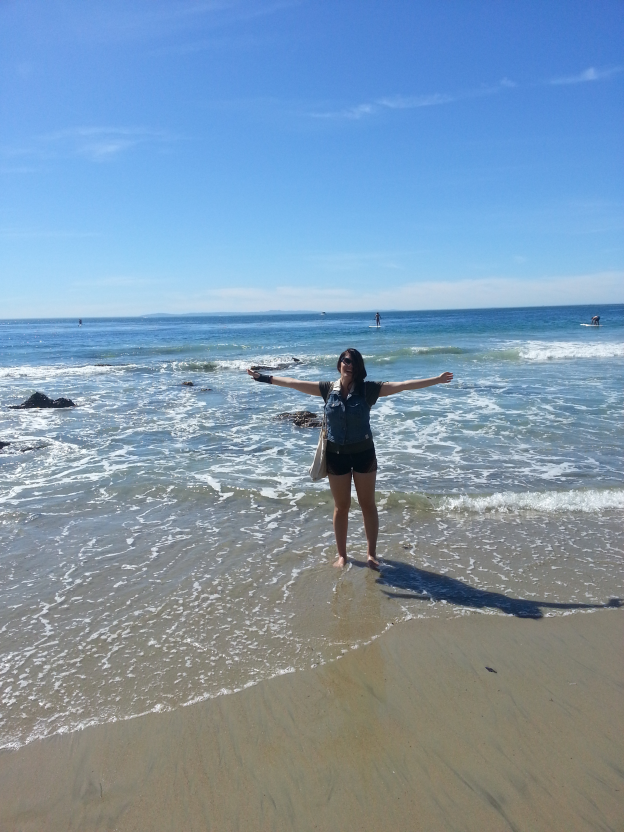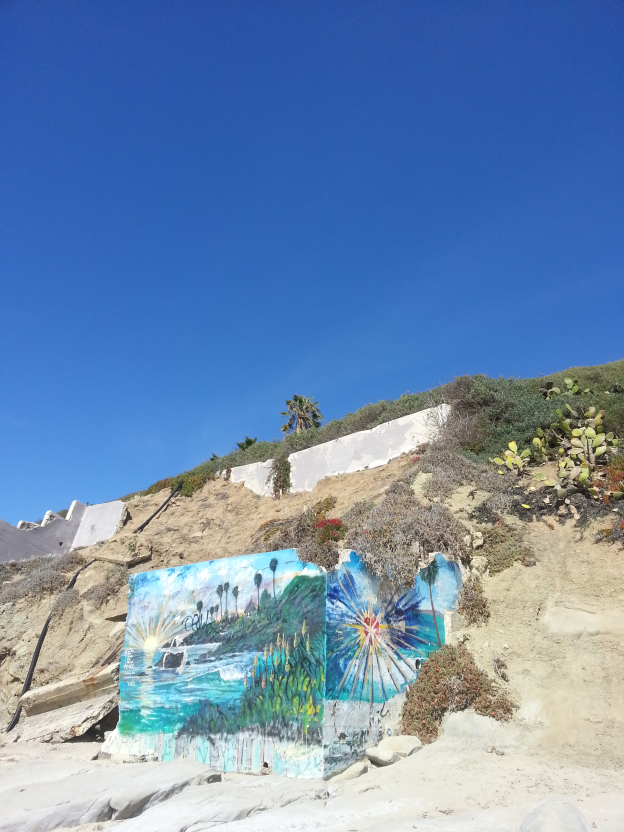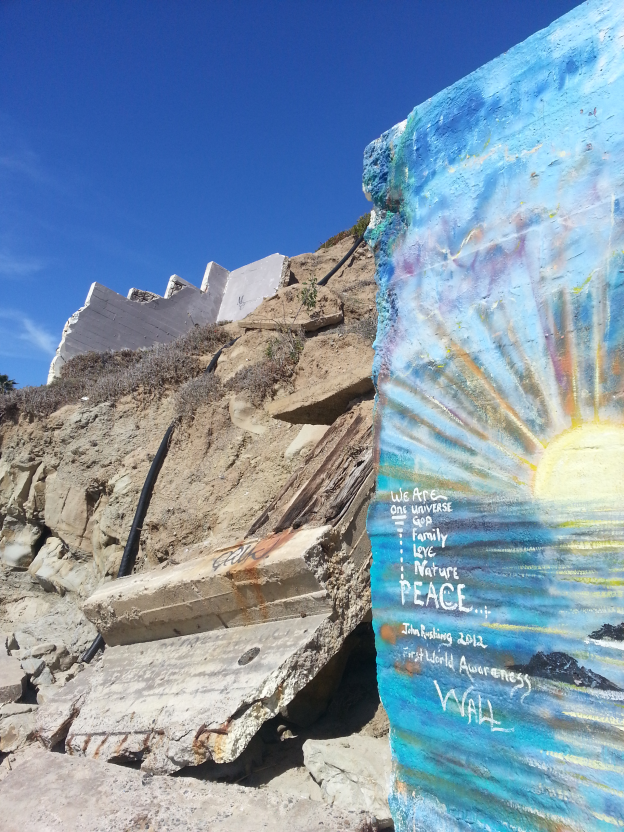 To be honest, Laguna is separated into a bunch of little beaches all lined up next to each other, and I truly don't remember the names of the ones we saw. However, you really can't go wrong if you pick one -- they're all equally beautiful. Even though there were crowds (the weather was glorious, after all) it didn't feel tourist-y like, say, Santa Monica. No pier, no funnel cakes or rides; just sand, rocks and waves. For me, it felt close to heaven. My dream has always been to live by the beach someday, simply spending my days writing (hopefully with a mojito or mai tai in hand). Better editing of these pictures could've lured you more into the magic of this place, but again, hand issues. And I can't afford
Photoshop
, so I use free shit like
Picasa
,
Irfanview
and good ol'
Paint
. But, I'm getting off subject now...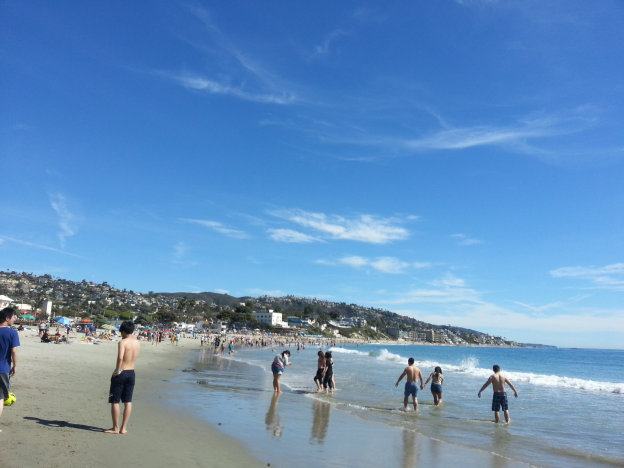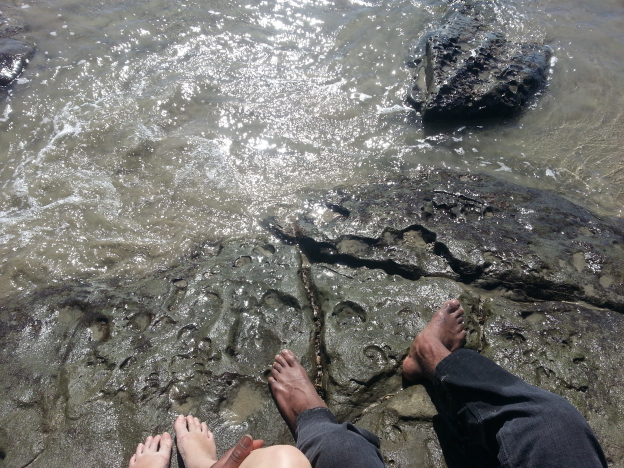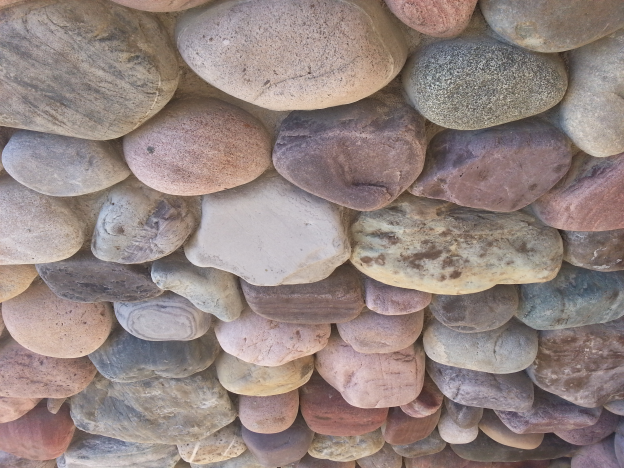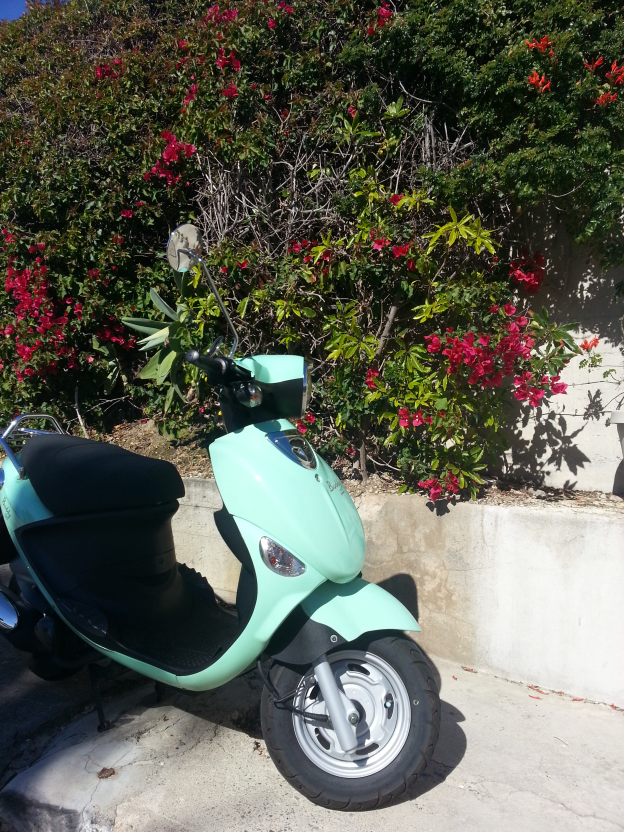 That day, we went to eat at
Taco Loco
. Now, let me first say that we are very, very lucky to live in LA which is pretty much an extension of Mexico. We have one of the best taco trucks just down the street from our house. The tacos we normally get are not only delicious, but cheap, fresh and fast. Needless to say, our standards are pretty high. However, we both enjoyed the Laguna version of our favorites (carnitas tacos for him, blackened fish tacos for me, chips and salsa for both of us). I especially liked the creamy guacamole and fiery hot salsa that everything was topped with -- yum! What I didn't like was the snobby hippie behind the counter, but someone like that is to be expected in a beach town. The setup of the space is also strange (there are two entrances, one of which wasn't open but didn't have a sign saying such) but now that we've gotten it straight, I'd come back. We were clearly famished, because I didn't get a photo of our food.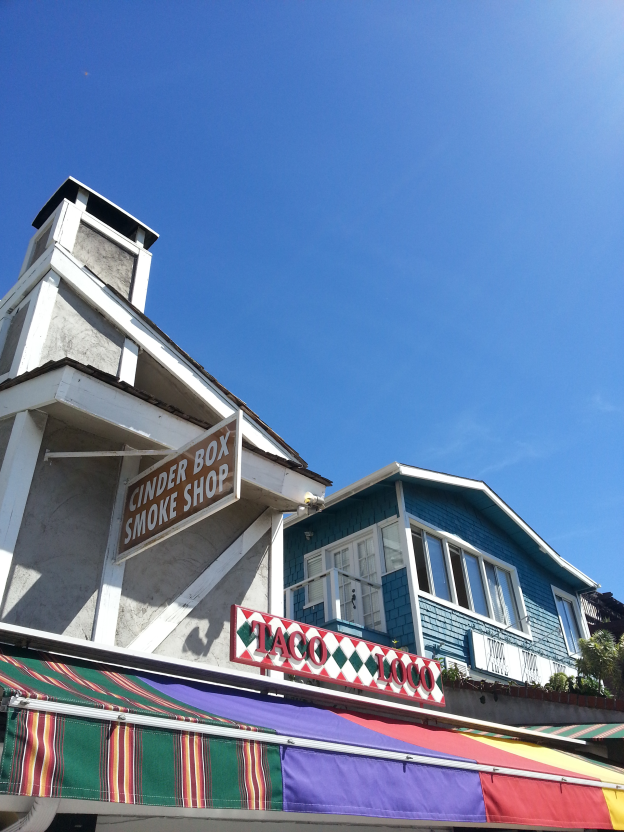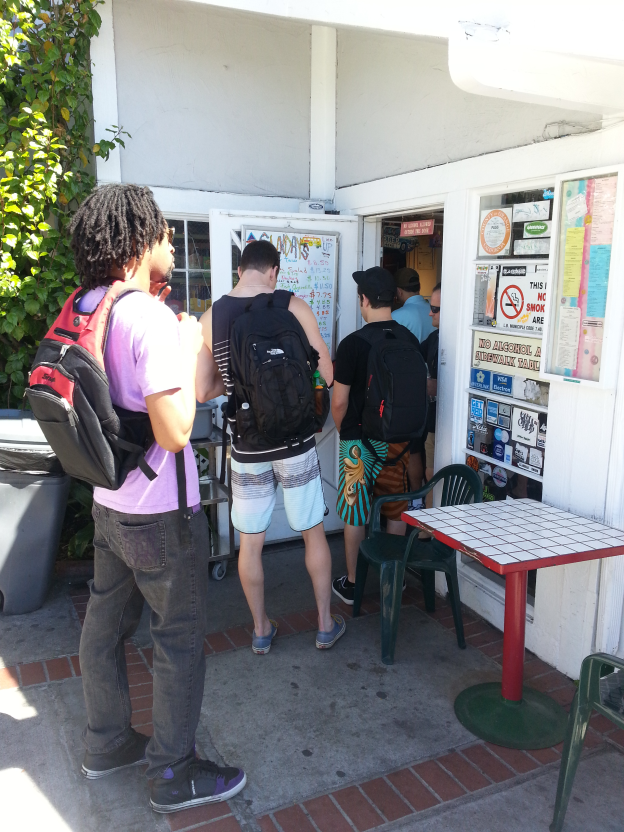 Afterwards, we headed to
The Sandpiper Lounge
for drinks. The lighting inside wasn't good, but I had to snap the awesome door covered in stickers. The inside of the bar was equally awesome, including an awesome bartender, awesome dive-y decor, awesome graffiti-scrawled bathroom, and awesome beverages. I was given a surprise virgin drink made with a bunch of juices (so delicious that it almost made me feel a buzz), while B had some whiskey cocktails. He instantly made a friend at the bar who bought him a couple more. (I swear, boys like him way more than girls like me. He finds bromance everywhere.) We had a great time and then walked back to the apartment to watch
The Wood
and gobble down cake and munchies for dinner.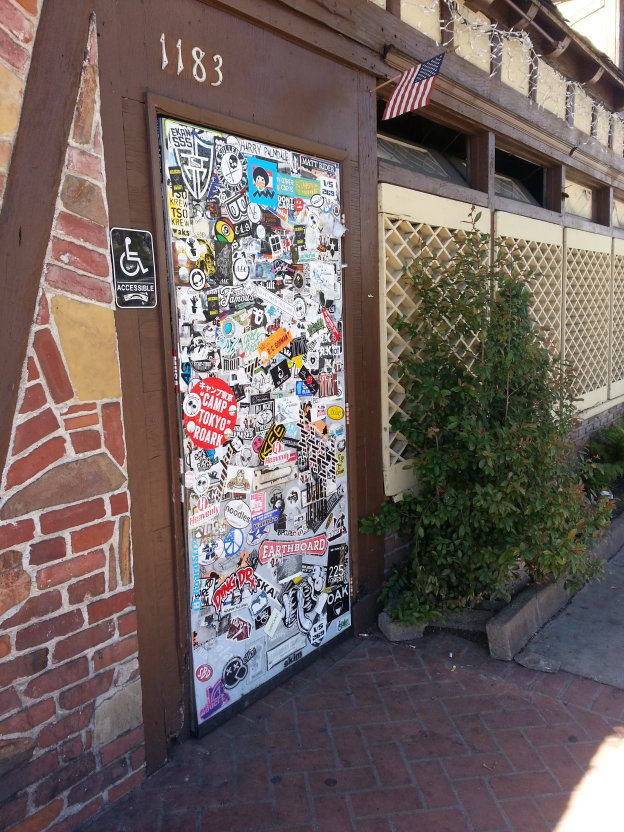 The next day, it was time to pack our bags and say goodbye. I honestly didn't want to leave. Our last stop before heading out of town was
Penguin Cafe
. I have loved penguins since I was little (they're just so cute and awkward) so this was a place I had to try. We were not disappointed; in fact, this was my favorite restaurant out of the three that we dined at that weekend. Great service + yummy food served in huge portions + cheap prices + greasy spoon diner decor = 5 stars in my book. I ordered a veggie omelette and rye toast; he got a breakfast sandwich with bacon. Both of our meals came with a pile of potatoes. Since it was Monday, there was no weekend wait, so we could walk right in and out; parking was also a breeze!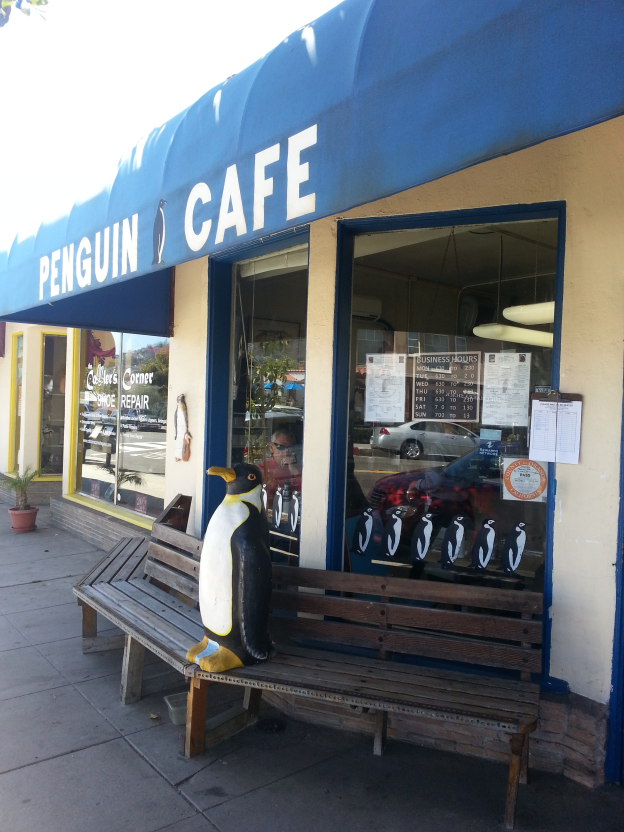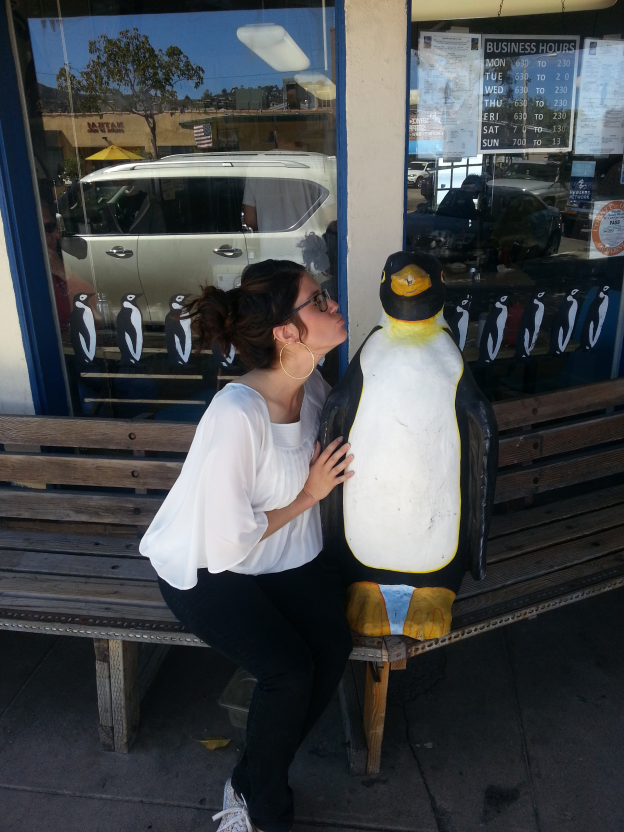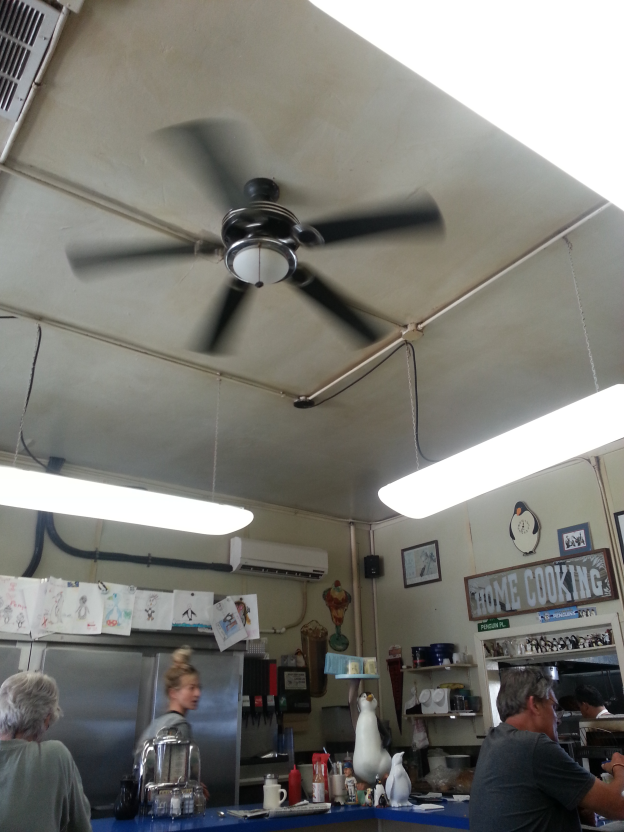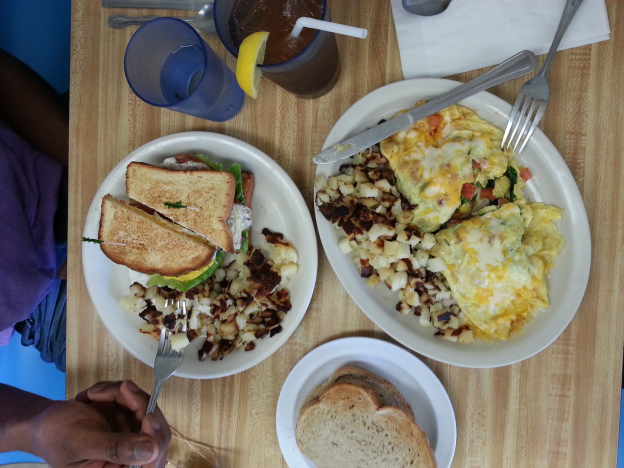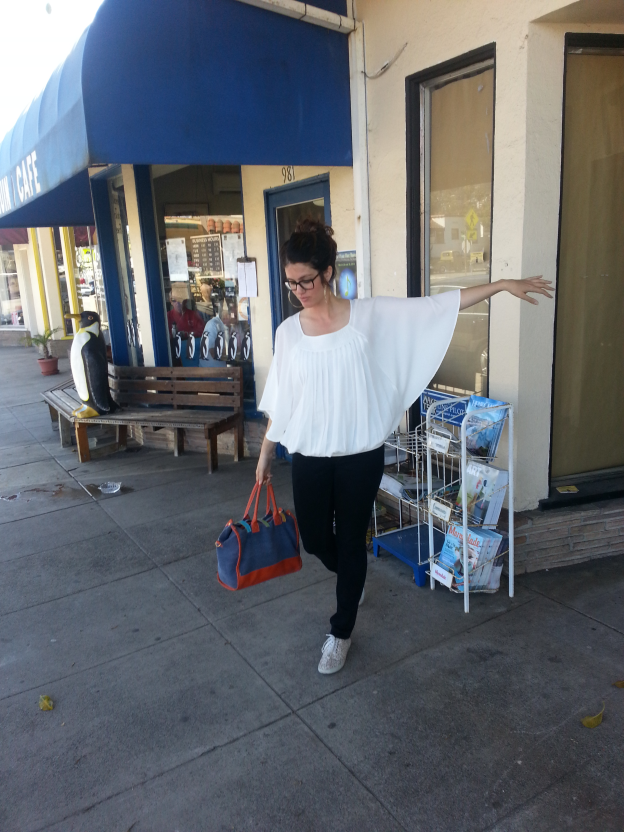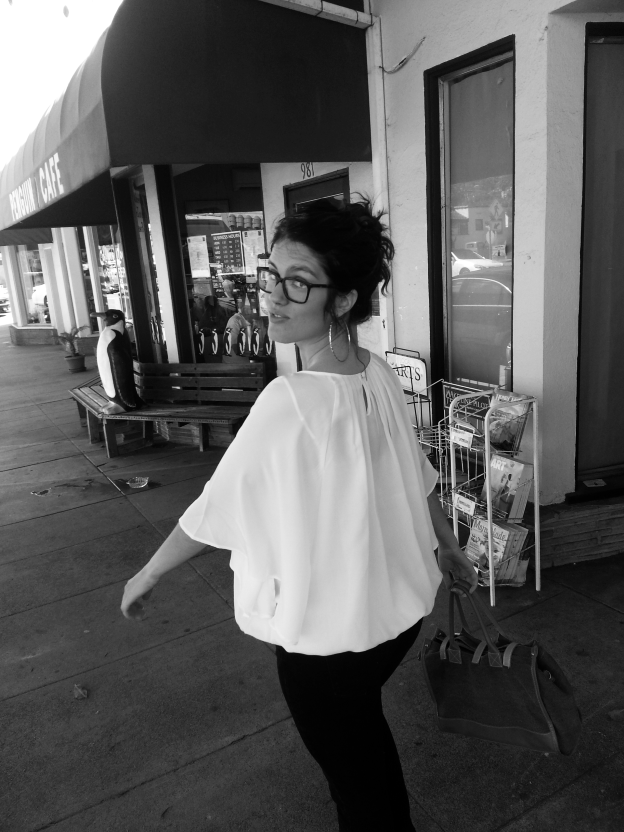 On this last day, I wore earrings and jeans and shoes from
Target
, glasses c/o
GlassesUSA
, purse c/o
OASAP
, and a new flowy top c/o
eShakti
which will be perfect for when I get bigger. If you live in the LA area or you'll be visiting at some point, Laguna Beach is the perfect place to escape outside of the city, while still being close enough to drive there easily (only an hour and a half). I would totally recommend it, and I can't wait to go back! I gotta admit, B and I got a little depressed coming back to our messy house, so we went on a spring cleaning frenzy right away. But, more on that later! Thanks for letting me share 40 photos in one post (phew)!
*Pictures of me by B. He isn't a "photographer boyfriend" by any means, so I am pretty impressed that he took these!