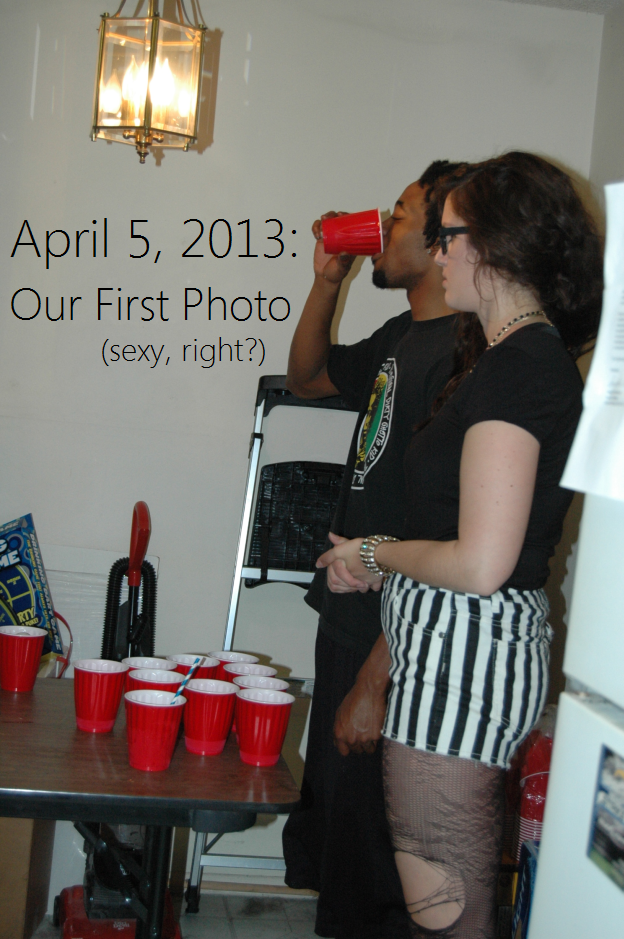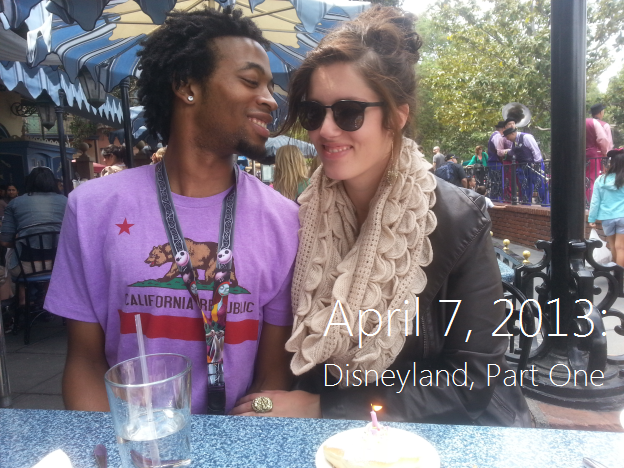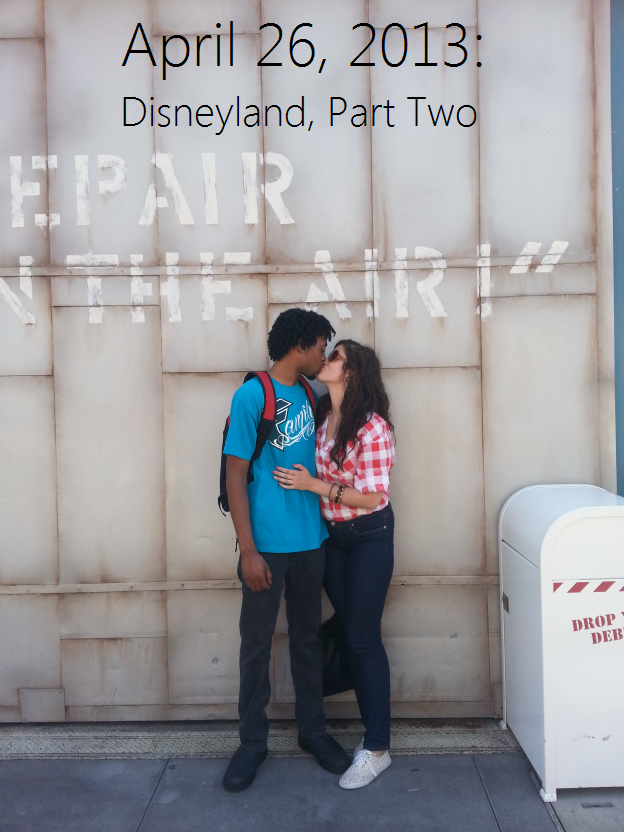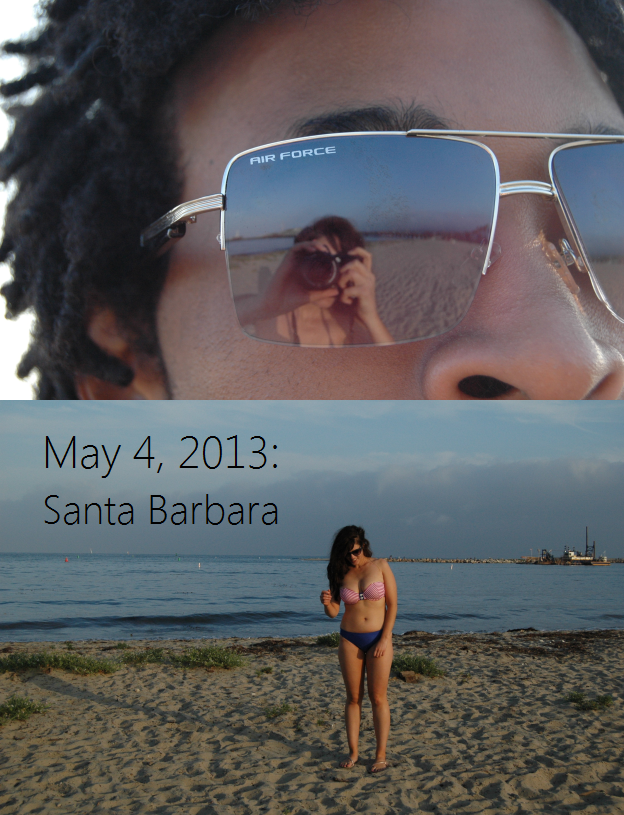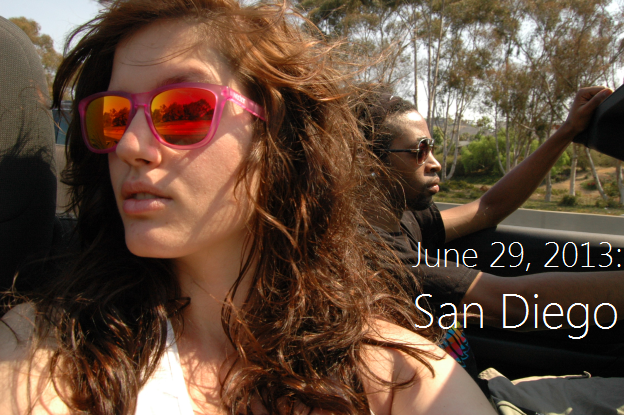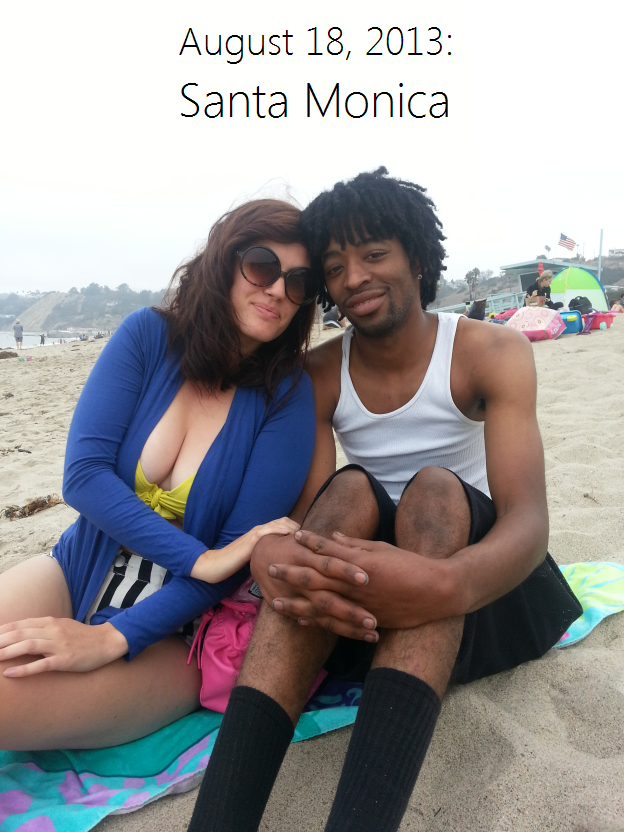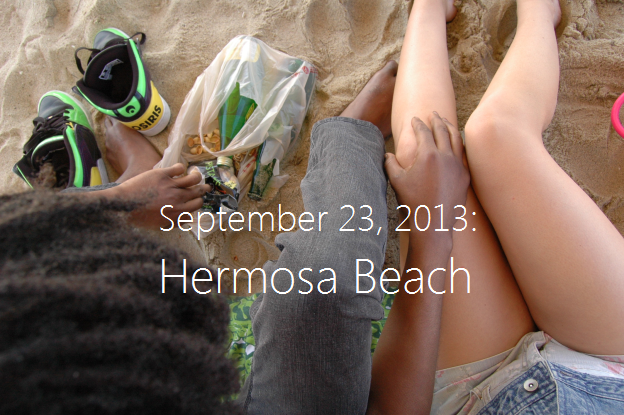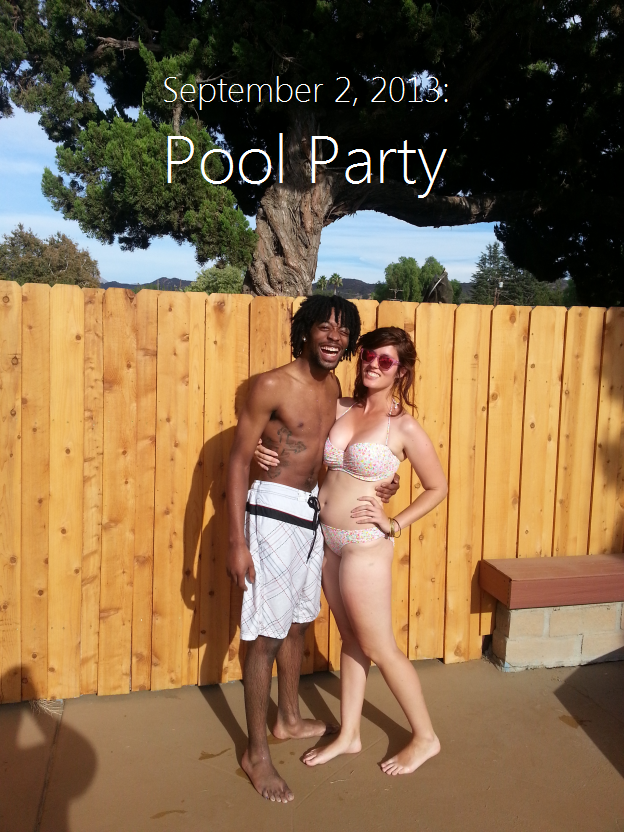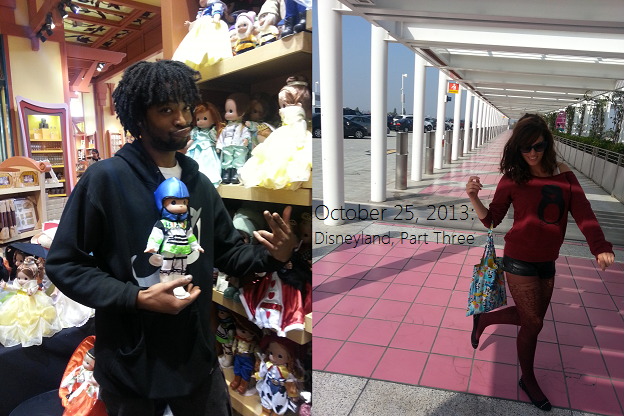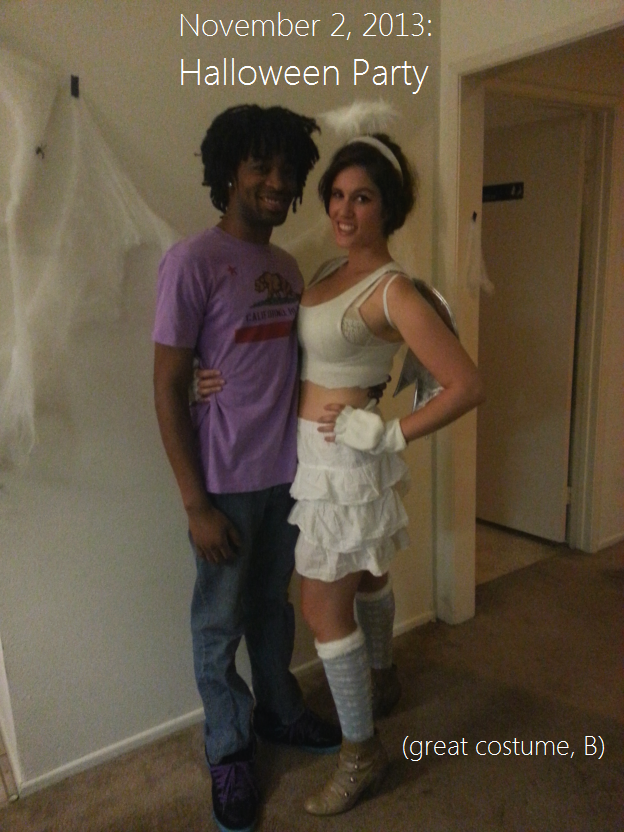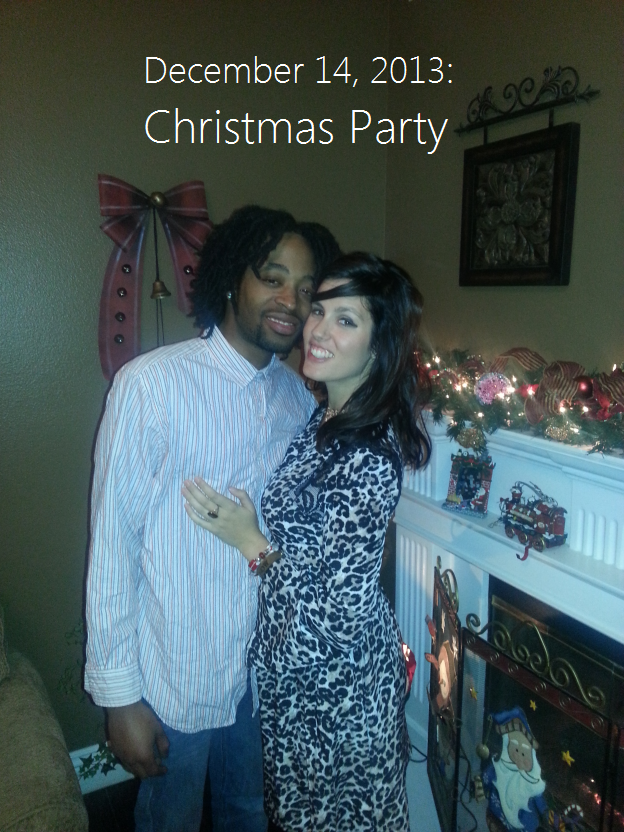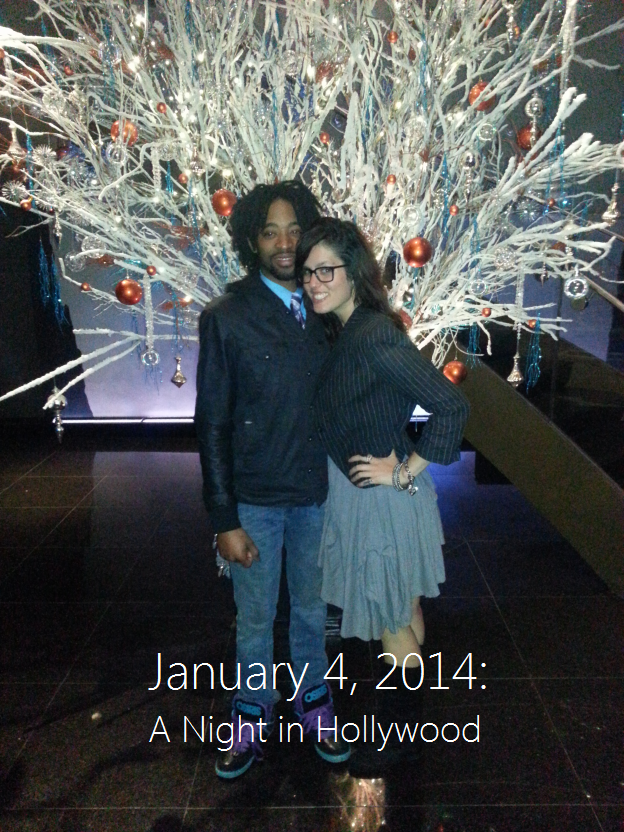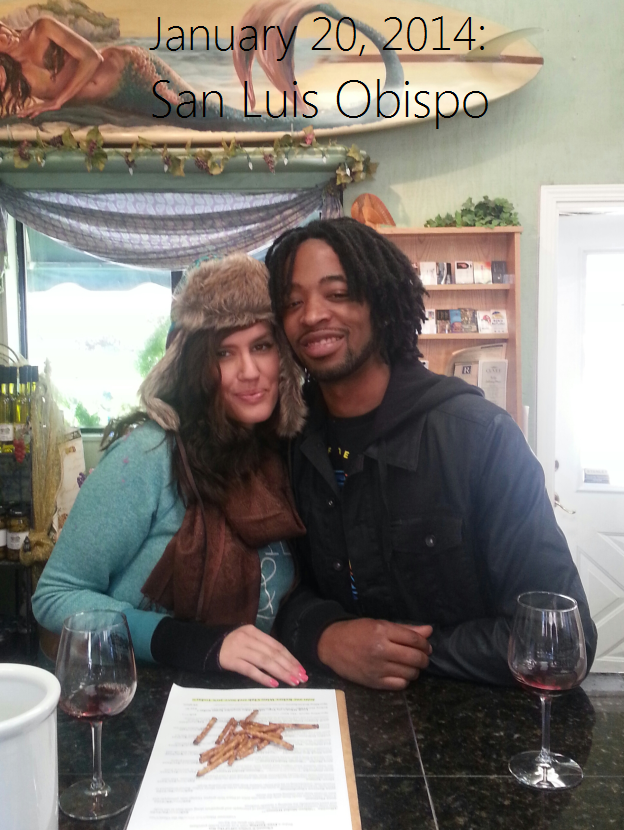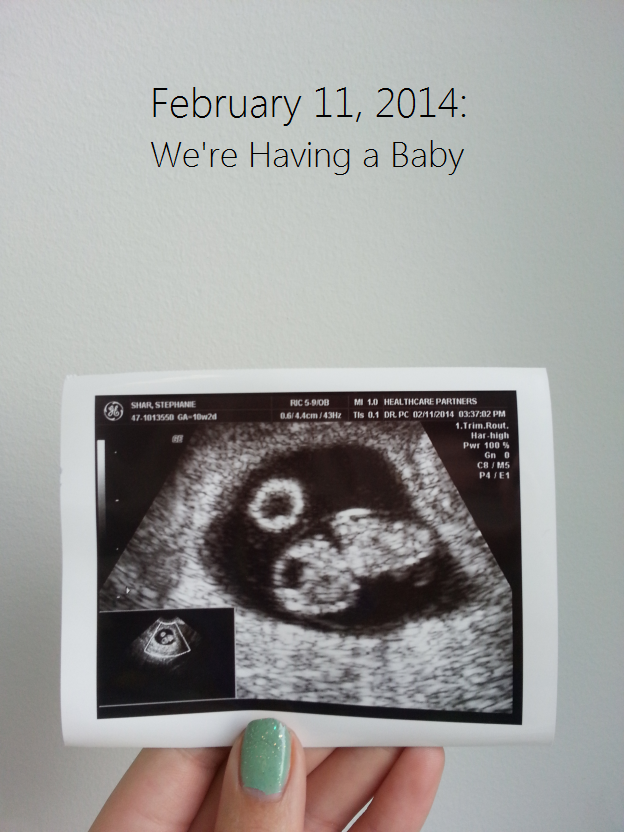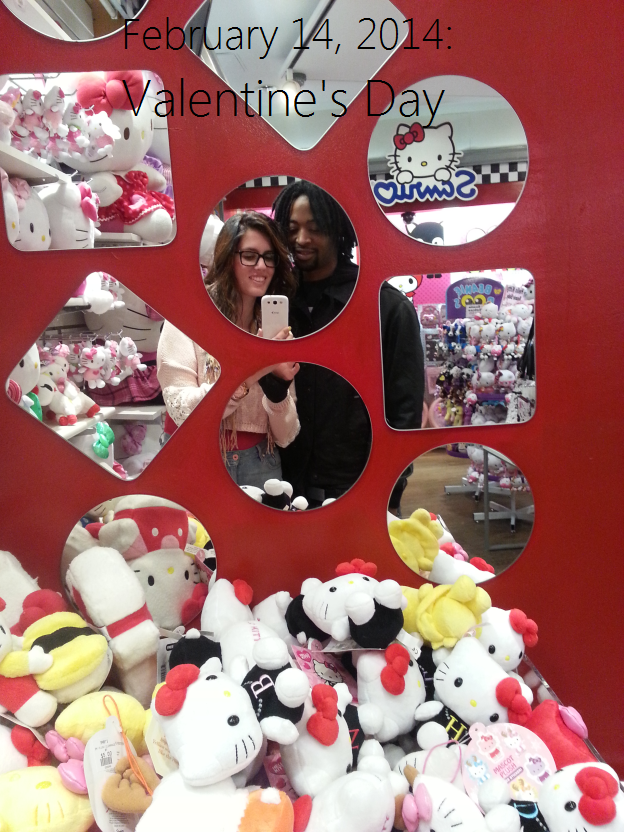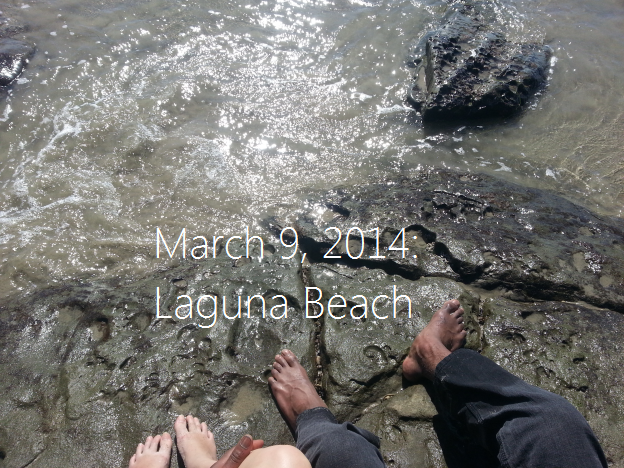 First off, I love the progression of B's hair and my body in these photos. Haha!
Secondly, I am so excited to share this story with you, because I personally think it's really funny (though B, to this day, still insists that he didn't realize I was hitting on him -- yeah, right).
So, a little background before we begin. Up until I left my job recently, I was working for a very popular rental car company as an assistant manager. Every six months or so I would be transferred to a different location in the area to learn how to manage a different demographic. At the beginning of last year, I was managing a small office inside of a dealership. That's where Brandon works and how I met him. He's a technician and since he was always working on the cars downstairs, I rarely saw him unless he came up to deliver paperwork to a service adviser. Depending on the day, a different MT (Manager in Training) would be there to help me (which was great because I was working 13-hour days at that time and definitely couldn't do it on my own). I actually lost weight during the months I was there because I didn't have time to leave for lunch and would usually end up eating cookies and coffee from the lobby.
Anyway, usually it would be a female MT with me and we would spend our spare moments whispering about the tech boys that we thought were cute.
B was on my list but at the time I didn't even know his name, and I was like, this cool guy would never be into a nerdy girl like me.
Plus, I was single and casually talking to a couple dudes at the time so I didn't even consider it and just had a little crush from afar. Little did us girls know that the guys downstairs were talking about us, too.
It was probably January or February when B's boss brought him into my office so that he could rent a car for the weekend in order to take a girl out on a hot date. I rented him the car and of course still thought he was good-looking, but acted as disinterested as possible, especially since he seemed to be dating someone. Plus, I didn't know anything else about him. The next week when he returned, I asked how the date went, and he said something like 'eh, it didn't happen.' It turned out that the girl cancelled at the last minute. I felt bad and almost blurted out, 'I'll date you!' I was too shy though, so I said something like 'aw, that sucks' and walked away.
After that, we started saying hi and bye, making small chit-chat and stuff, now that we knew each other's names. I saw him driving a new truck one day, and I asked him if he had bought a car and he said yes. That definitely upped the attractiveness in my book (not that I'm materialistic, but I've dated guys without cars before and it was a huge hassle to have to always do the driving, especially in LA which is so spread out).
At the end of March I found out that I'd be moving on to my next location.
On March 27th, I prayed that if something was meant to happen with B, then God would give me the opportunity; and if not, then I would be happy with that too.
A bunch of us rental car peeps were going out to happy hour that night and so I decided to invite some of the boys from the dealership. I headed out to a group of them and spread the word. B happened to be right there and overheard the invitation. He actually ended up being the only one interested.
Before we all left for the bar, I saw him in his car and said, 'hey, let me give you my number in case you... get lost on your way there... or something' trying to be smooth. He said, 'no, I'm good, I know where it's at' and left. I was like, ouch. Rejected.
I got to the bar and a few of the girls and I went to the bathroom to discuss. We pretty much all decided that B was an asshole for not taking my number and hoped he wouldn't still show up, but he did. I was so embarrassed because everyone knew I had invited him, but I felt stupid because I was pretty convinced that he didn't like me.
Beers were poured and liquid courage started coming out. B and I were discussing our dating adventures at the time and how hard it was to find a decent person in LA. Then I said something like, 'well, you rejected me for my number, so...' And he said, 'what?' He was totally confused. I explained to him that I had tried to give him my number before we left the dealership and he wouldn't take it.
He was like, 'oh shit, I didn't even realize that was what you were doing. I didn't know a girl like you would like a guy like me.'
I later found out that he had always thought I was attractive, but since I seemed like Miss Sexy Independent Career Woman, he figured I was already with someone or wanted someone better than him. Ha! We had pretty much been thinking the same thing about each other!
We spent the rest of the night totally hitting it off and sharing stories both funny and serious. He kept trying to get my number but I told him he messed up and lost his chance. After playing hard to get for awhile, though, I obviously ended up giving it to him. :) We consider that day our anniversary since it was when we started talking, but we didn't actually become 'official' boyfriend/girlfriend status until the day after my birthday party (April 6th). I was so worried he wouldn't show up (I still wasn't sure exactly what we were yet) but he did, and he even brought a present (candy and a Hello Kitty stuffed animal, all wrapped in a purple gift bag).
So, that's our story... or at least the beginning of it. I'm proud to say that I made the first move and I am so happy I did. Our relationship may have moved fast, but everything has felt completely natural and right. I love you so much, Brandon Rodgers, and I can't wait to see what our future years hold.