Documenting life has been an obsession of mine since I received my first camera and first journal at seven years old. Since then, I have obsessively taken photos and jotted down memories. As a teenager a friend introduced me to scrapbooking, and I enjoyed the hobby through high school. Then college came, and with it, more important responsibilities. I soon lost the motivation to continue creating beautiful books, and eventually the internet became a much easier place to organize photos into albums.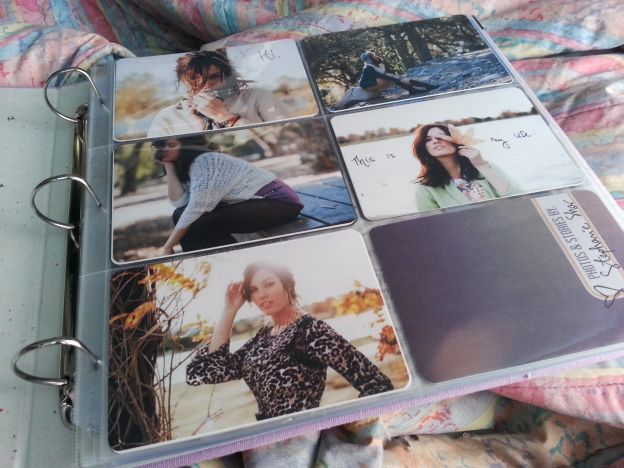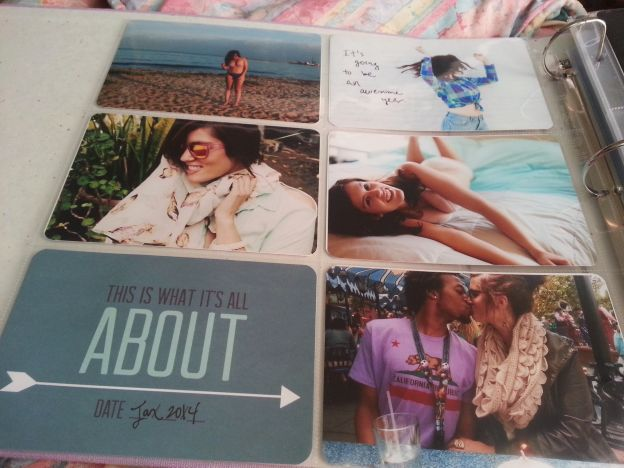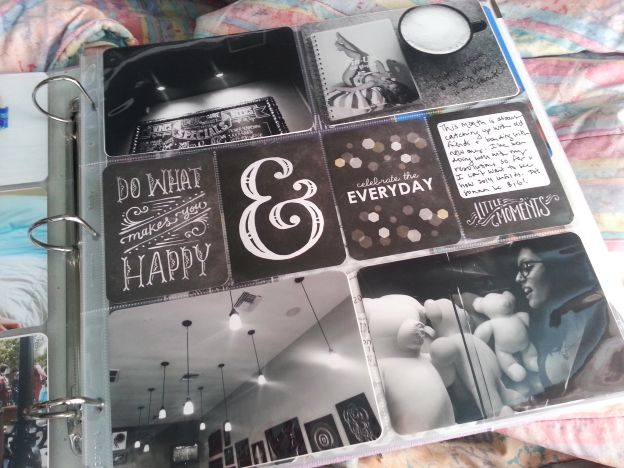 From what I've seen on other blogs, many scrapbookers and journal-keepers went through a similar dry spell. Fortunately, that phase ended for most of us with the invention of
Project Life
. If you haven't yet heard, it's an easier way to document life's precious moments through photos, words and pretty paper. All you need is an album, plastic pocket pages, journaling cards and any embellishments you desire. I discovered this project through one of my favorite bloggers and best friends,
Jessica
. I finally decided to start my own album as one of my
resolutions
for this year, and I'm so glad I did!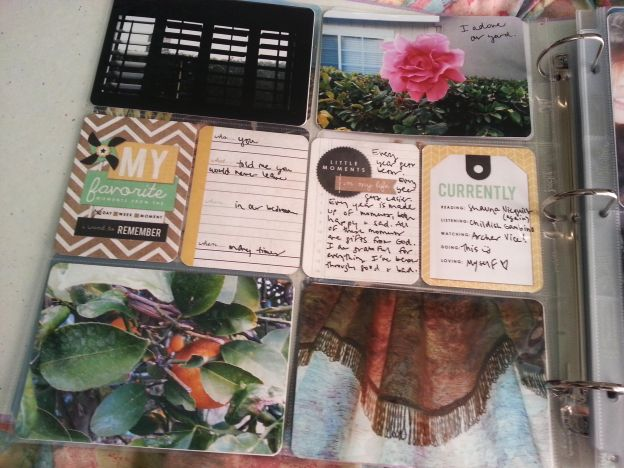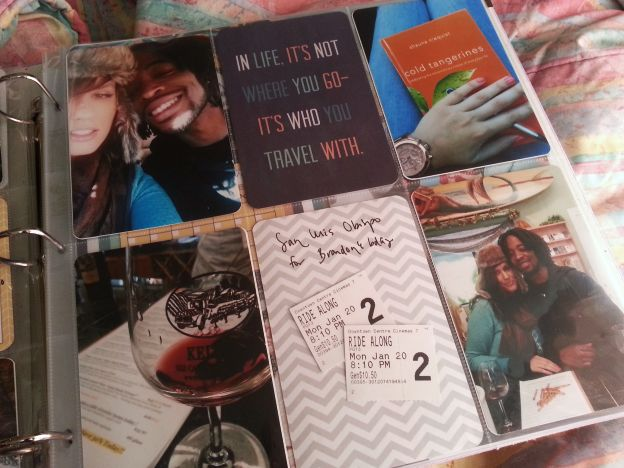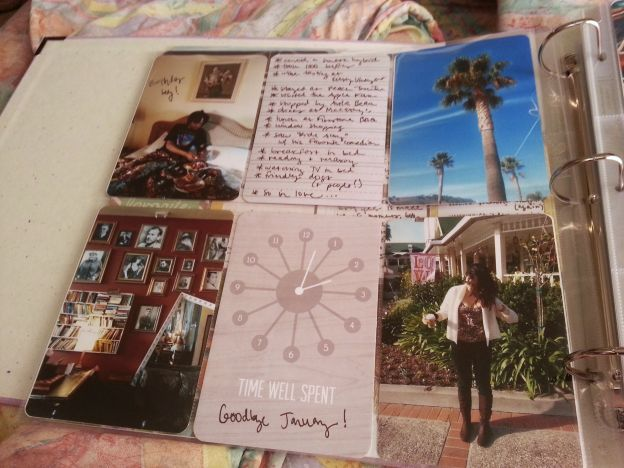 So far, I've covered all of January and did a little preview of February by announcing I was pregnant. I began making this book before I found out, and now I'm realizing that the timing was perfect. It's going to be fun documenting my pregnancy this year along with the showers and, of course, the welcoming of our sweet swirl baby. I can't believe that by next year, we will have a third person to add to this album! I hope to continue Project Life and create an album each year. Maybe someday I'll even have an office like
this
, full of supplies. Swoon. This is probably the only motherly thing that I already do, but I'm pretty proud of it.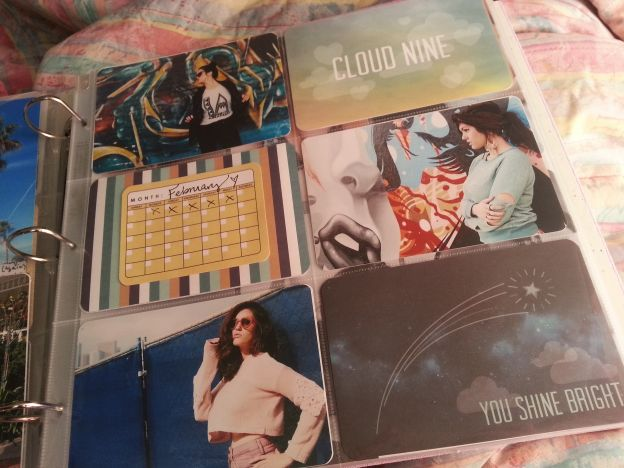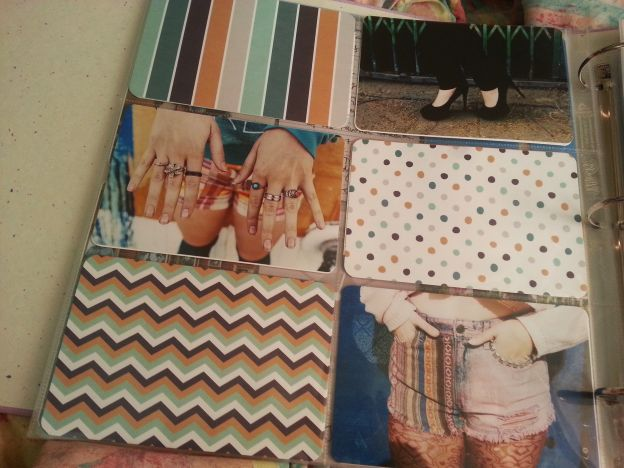 Most of the photos in this album will be taken by me, but some of the ones I used so far should be credited to
Mary Tap
,
Michael Anthony
and
Charisma Moran
. As for supplies, I'm using the We R Memory Keepers Linen 12x12
3-Ring Binder Album in Grape Ice
, Becky Higgins Photo Pocket Pages in
Design A
, and We R Memory Keepers
Photo Sleeve Protectors
in two different designs (I could only find one online). I also used an
EK tools Mini Punch
to round corners along with We R Memory Keepers journaling cards in Dreamy and Daily DIY (could not find either online but I bought them at
Target
). I wrote on the cards and pictures with black
American Crafts Slick Writer
pens. I didn't add any embellishments yet but I might stick 'em on later. I like the simplicity of these first 9 pages.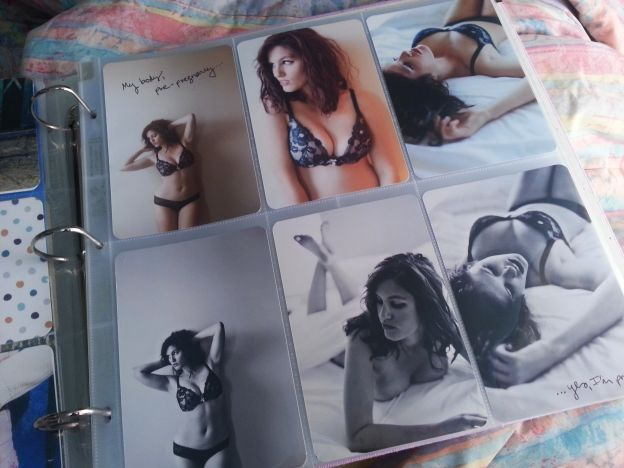 If you're looking for more inspiration, head on over to visit
Elise
,
Ali
and
Elsie
. So many gorgeous layouts! I'm also attempting to read something off-line and write in my journal
every night
before bed. Yep, lots of creative goals going on... as usual! I'm hoping to sign up for
Studio Calico
at some point so I can get a box of Project Life goodies every month at home. That'll definitely come in handy when I'm huge and don't want to drive anywhere, right? I'm glad we're all in agreement. So what about you -- are you a Project Lifer?