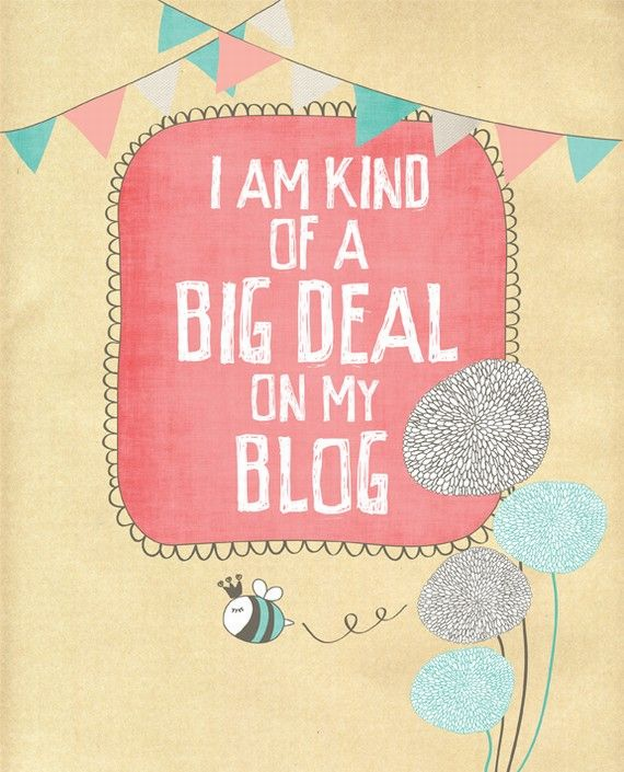 This week, I felt ________ because...
HAPPY:
I had the most lovely, relaxing 27th birthday. I spent it mostly reading, writing and shopping; all my favorite things! I bought myself a gorgeous new purse and wallet from
Target
, along with three books from Amazon (
Bread & Wine
,
Rant
, and
The Gifts of Imperfection
) and some new
Project Life
materials too. (If you're wondering how I can afford these items, I'll let you in on a little secret: abstaining from alcohol does WONDERS for my bank account!) I decided not to plan anything big this year; what with Baby Loudmouth on the way and lots of creative projects in the works, I already had enough on my plate.
THANKFUL:
Texts from
Malorie
and
Kelly
and Vahan and
Zhana
and
Megan
. Calls from
Chris
and my parents. The strangest
e-card
from my
sister
. An IG
collage
from
Melissa
. A
package
from
Charisma
. Tweets from
Alysia
,
Jessica
,
Jenmarie
,
Chelsea
. I'm probably forgetting someone, but I'm grateful for all the birthday love! (Oh, and thank you to everyone who read my long-ass
post
from that day. You rule.)
EXCITED:
I'm actually typing this on Wednesday because I have so much going on the rest of the week! Kelly will be in town with her boyfriend on Thursday, on their way to San Diego. I haven't seen her in over a year! On Friday, Brandon is taking me on an all-day adventure as a belated birthday celebration, since he has the day off; I wonder where we're going! I'm also supposed to receive a parcel from my mother at some point. She says it's filled with old keepsakes from my childhood -- can't wait to see! Then this weekend, I'll be in San Diego myself to hang with Jess. I'm looking forward to a quick getaway.
DISAPPOINTED:
I kinda wish I had gotten more work done this week. I know, but what can I say? I'm a workaholic! I need to learn to cut myself some slack, especially since I'm my own boss now. After all, if I didn't want to have days off, I could've just stayed in the corporate world. Teehee...
Hope you guys had a great week!
*Photo found
here
.