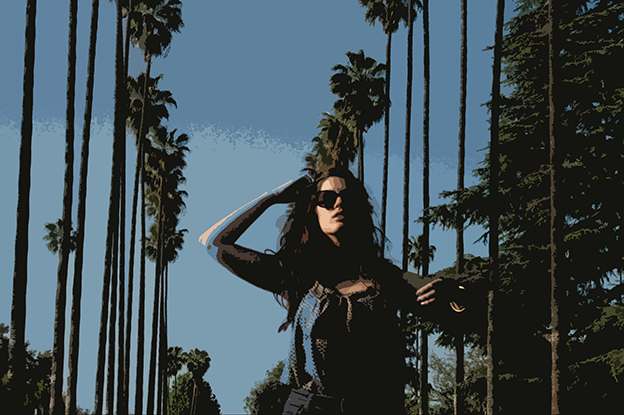 This week, I felt ________ because...
HAPPY:
Finally, after more than a decade of blogging (and almost four years here at The Loudmouth Lifestyle), I have
Photoshop
! Well, for now. Let's not get ahead of ourselves! I'll explain. One of my roommates needed it, so he bargained with me and we're splitting the cost of the monthly plan. However, if he needs to use it on his work computer, I'll have to create my own account (and therefore pay full price). So, fingers crossed that this continues to work out! I'm such a cheapass, haha. That photo above (an outtake from
this
old outfit post) was edited using one of the filters. I like it because it makes me look like a comic book character. :) I don't know how to do anything yet, so I'm just playing around until I feel like concentrating on tutorials. But, yay!
EXCITED:
Brandon, his mom (GG) and I have officially started house hunting! We found my dream home already (SIX bedrooms!) but I'm trying not to get too excited yet. We're looking at a few more and applying for the ones we like and we'll see what we get. I'm praying for this one, though -- can you imagine? We could each have our own office! It's in a beautiful neighborhood, too.
LOVED:
I spent Easter with B, of course, and he always makes me feel like a million bucks. We went out to Ventura and strolled along the beach, then got huge burgers and tall shakes from Busy Bee Cafe. He is going to be the best father and husband and he has completely confirmed my belief in fairy tales. I'm so glad I never gave up on finding my dream man.
TIRED:
I've been working in overdrive lately because (and I'm sure you guys are sick of hearing me say this, but) I have some huge projects coming up. I promise, all will be revealed very shortly, and it will be worth the wait. Look for more info towards the end of May!
See last Friday's post
here
.