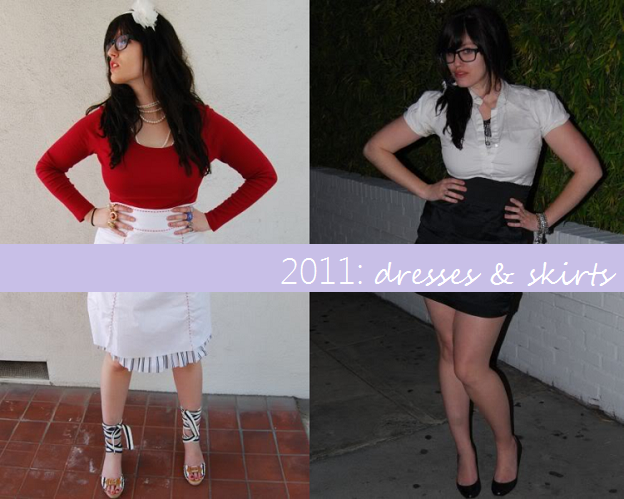 Happy hump day, guys! I thought it'd be fun to look back at some of my
outfits
over the years and how my personal style has evolved. Back when I first started this blog, I wore skirts, dresses and heels almost constantly. I was really sick of jeans and tees after my pop-punk days so I got into a really girly phase. I was also obsessed with headbands, bows, flowers and anything else that could decorate my hair.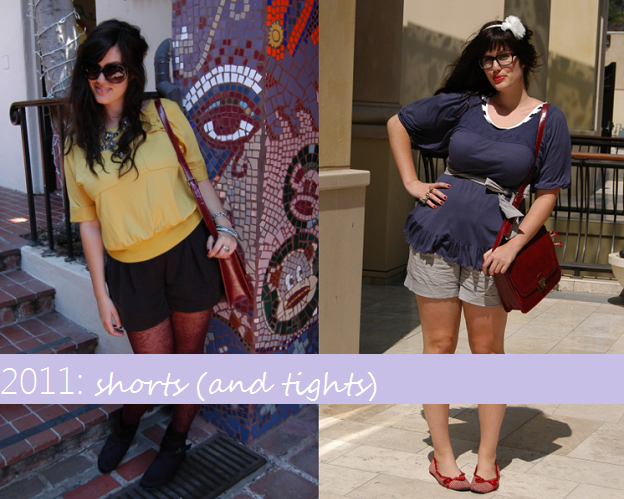 Eventually, I started adding shorts to the mix, usually wearing patterned or colored tights or socks with them. I preferred a variety of shorts in different textures and materials like the silk and tweed pairs you see here. I was still working as a sales lead at
Ann Taylor
so most of my wardrobe was from there, but I was able to add my own flair to the pieces. Bangles and bold necklaces were in full effect.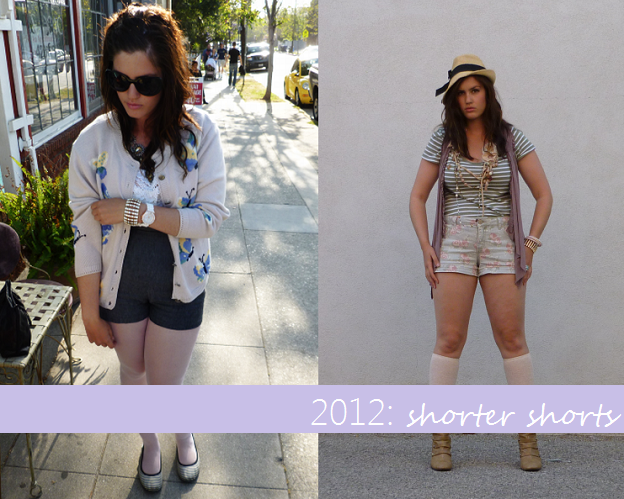 In 2012 I began to feel more comfortable with my body, so I added shorter shorts to my closet (plus, it was getting hot in LA). As my heels began to fall apart from work, I started to wear more comfortable shoes like ballet flats and boots. I liked to mix vintage and thrifted pieces with trendier items (and still do).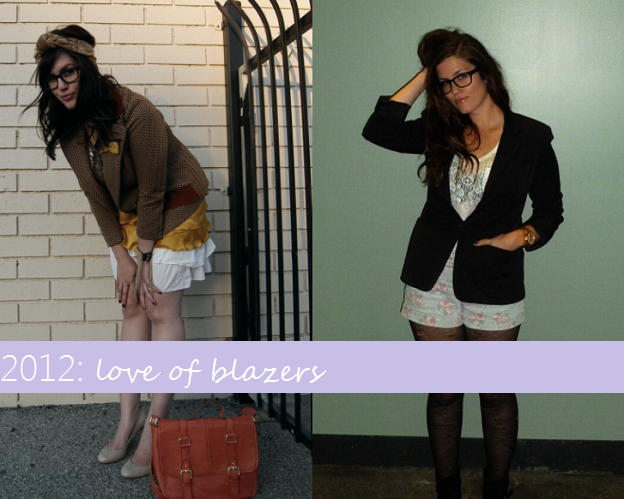 I got a new full-time
job
that year, so I was wearing a suit most days. After work I'd keep the blazer but change up my outfit to something more casual or sexy. I paired the jackets with my continued love for skirts and shorts. I traded my old hair pieces for hipster turbans and elastic hair bands.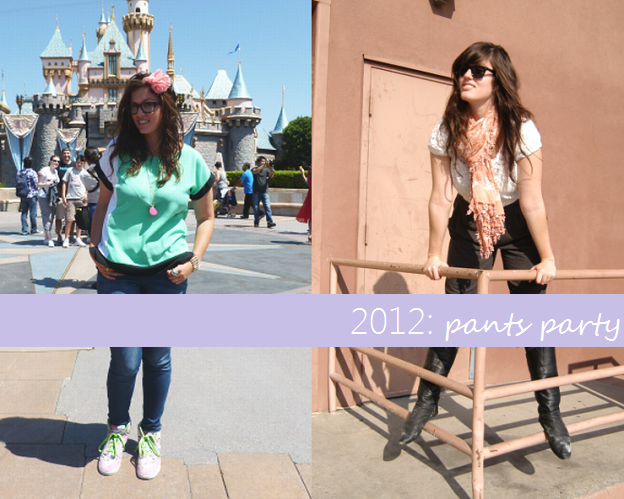 I began wearing pants again as well, usually in dark washes and comfy fits. In 2013 I started to wear denim in different colors: pastel purple, mint green, pale peach, bright orange. I didn't do much with my hair and just let it fall naturally. Jewelry became more minimal as I started adding these brighter hues.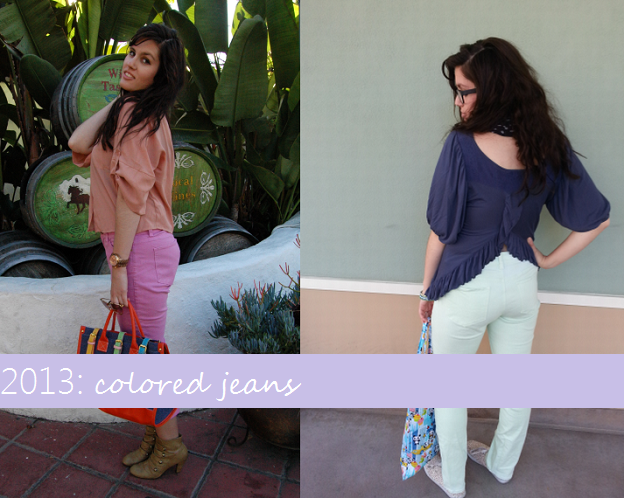 In 2014 I truly found my style sweet spot by combining many of the things I used to love. My main look has included edgy layers made up of cut-off shorts or dark jeans with a see-through or cropped top and jacket or sweater. I feel most like me when I'm wearing something ripped-up and worn out layered with something new. I love pairing bright colors with dark shades (and I ain't talking about sunglasses, though I do like those as well). Though I still wear heels once in awhile, it's rare, and I have a renewed love for chunky sneakers. That may be influenced by B's collection (I need to show you guys sometime).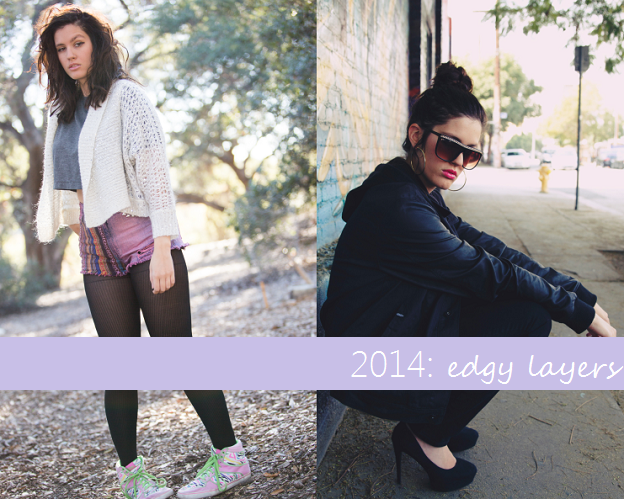 *Last two photos by
Michael Anthony
and
Mary Tap
.