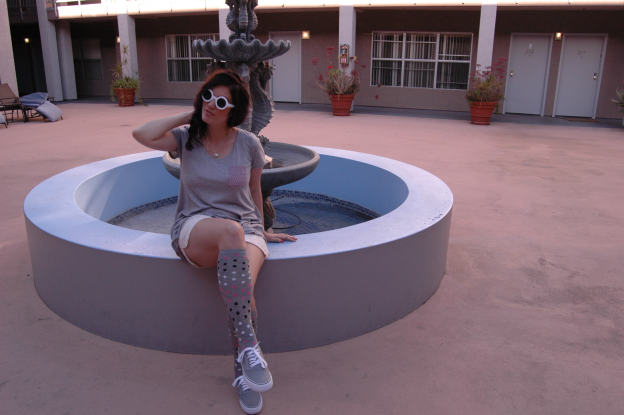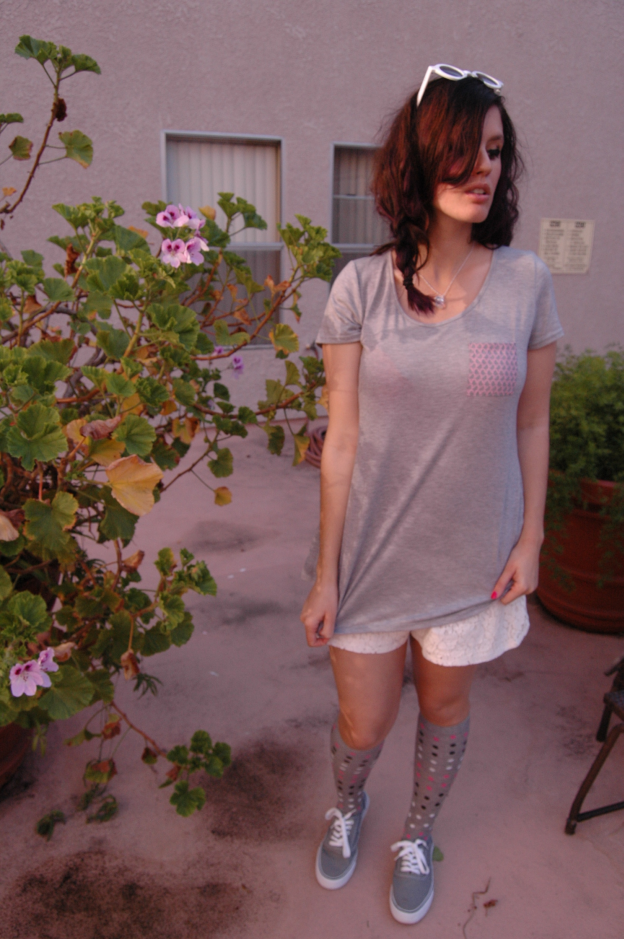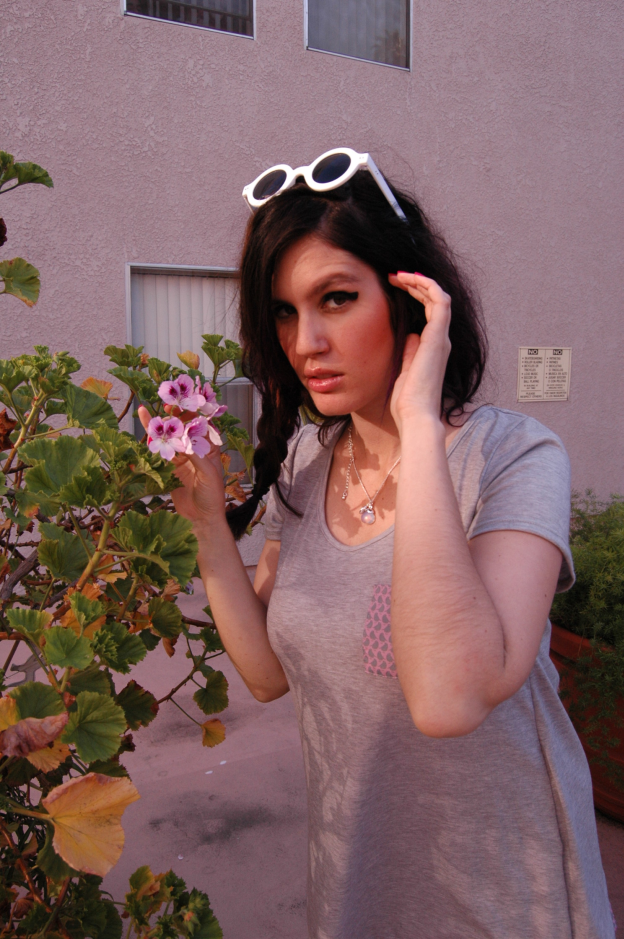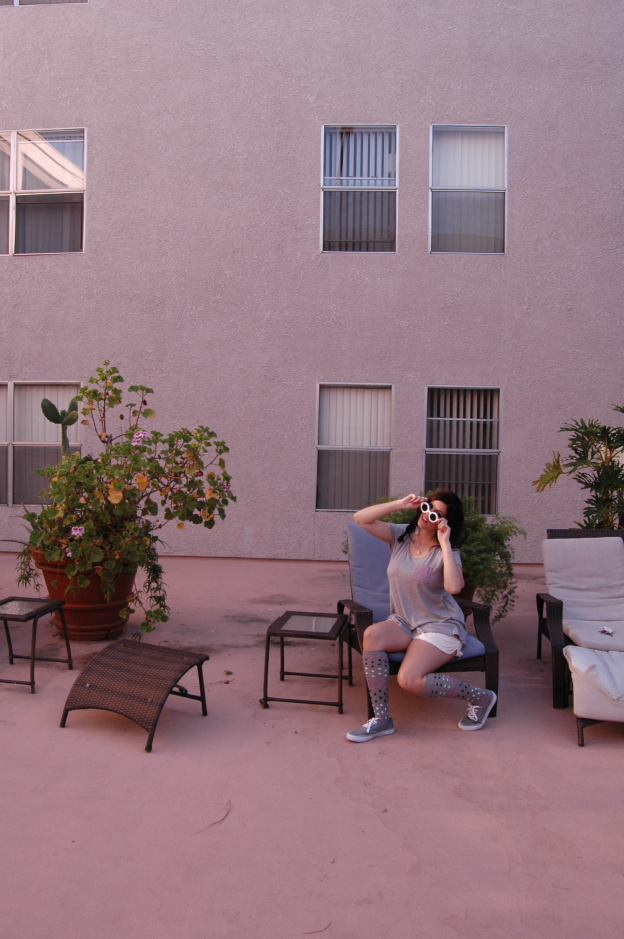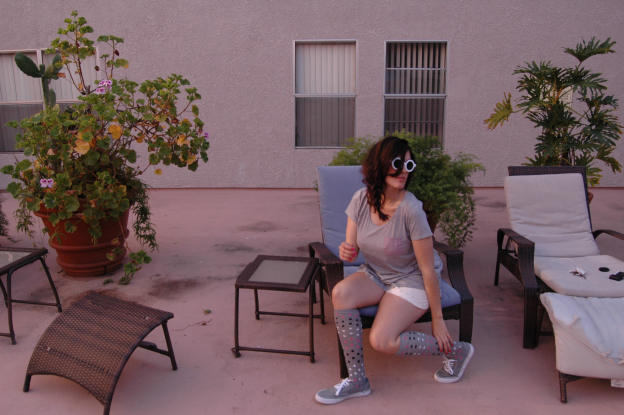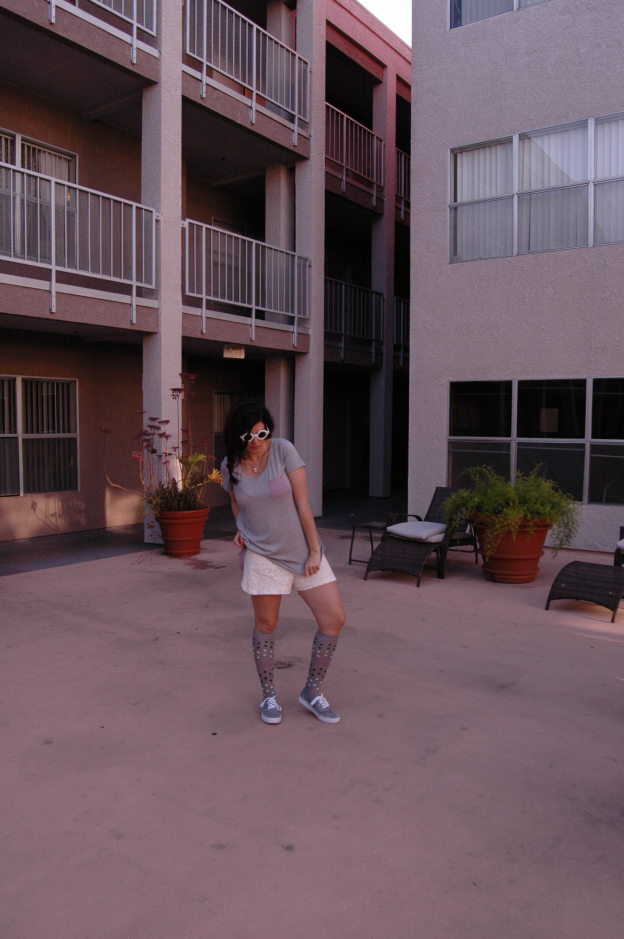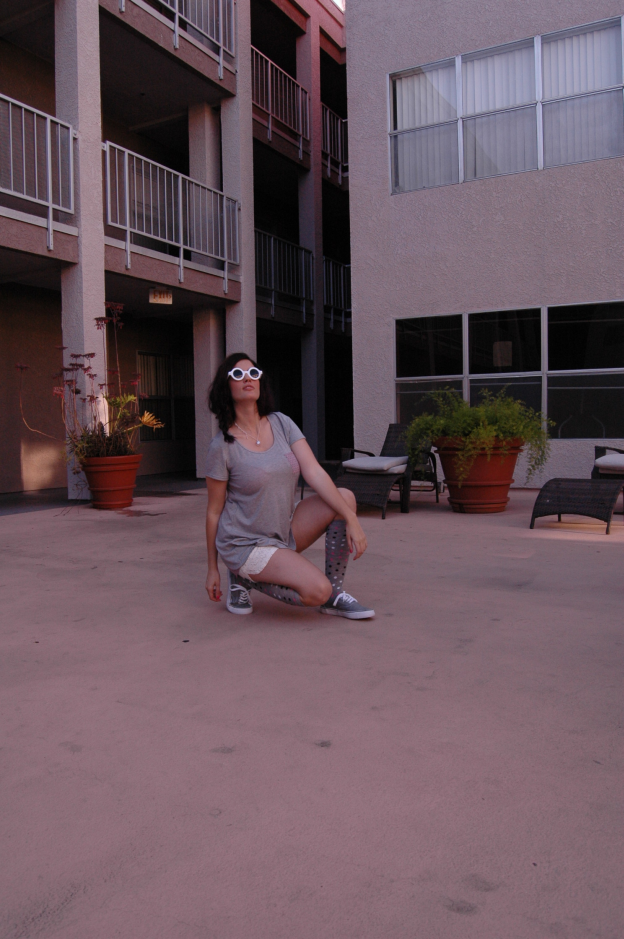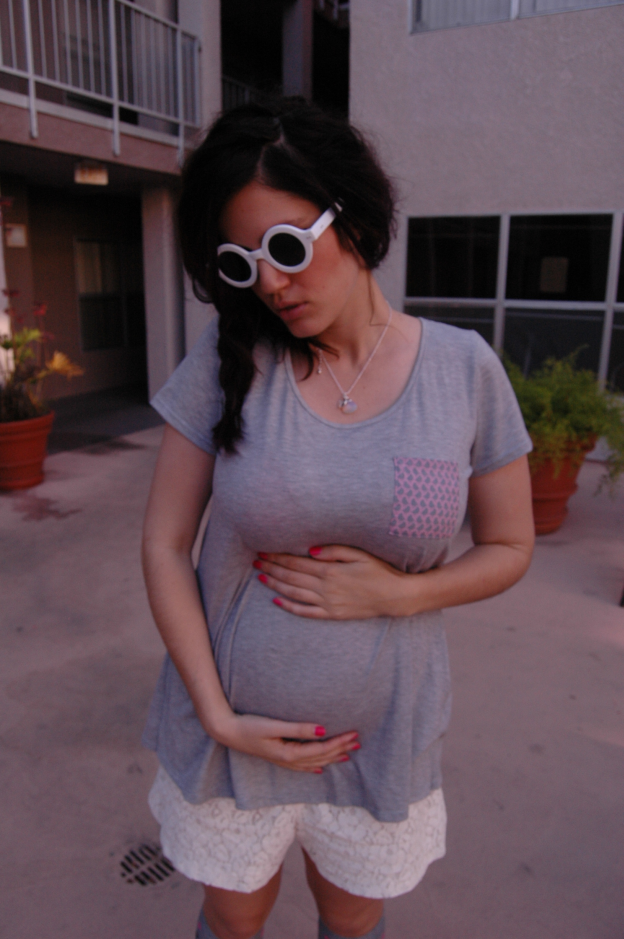 Outfit details:
Sunglasses - Mini Penny's shop
Aries necklace - gift from my sister
Shirt - Ross
Shorts, socks, shoes - Target
Hooray for another outfit that feels like pajamas! And, actually, I did find these
shorts
in the loungewear section of
Target
(shh, don't tell). But they're too cute not to show off, right? Who doesn't love lace?
So, here I am at 16 weeks (at least in the photos; as I type this, I'm 17). The bump is beginning to emerge, but my insecurity about looking pregnant vs looking fat has diminished greatly. It all comes down to not comparing myself to others. Pregnancy has become such a public thing and it's just another aspect of life for women to be competitive about. I refuse to give into that mentality. My body is mine and it can look how it wants, damnit! Plus, as long as everything's going well on the inside I really don't care.
For those of you who don't want to hear about baby stuff (because trust me, I hated that shit before getting knocked up myself) you'll be glad to know that
Bobbi
and I are working on a separate blog revolving around mommyhood. I think I've announced it elsewhere on social media, but I'm not sure if all y'all have heard yet. Anywho, I'm really looking forward to having a separate space for all that, not just for you but so that I can organize my thoughts and posts better! This blog already has a wide range of topics, so adding more to the mix (especially something as big as another person) would be a little overwhelming for all of us. I'm excited and I hope you are too!
*Photos by
Angela
of
Make Moves Publicity
.