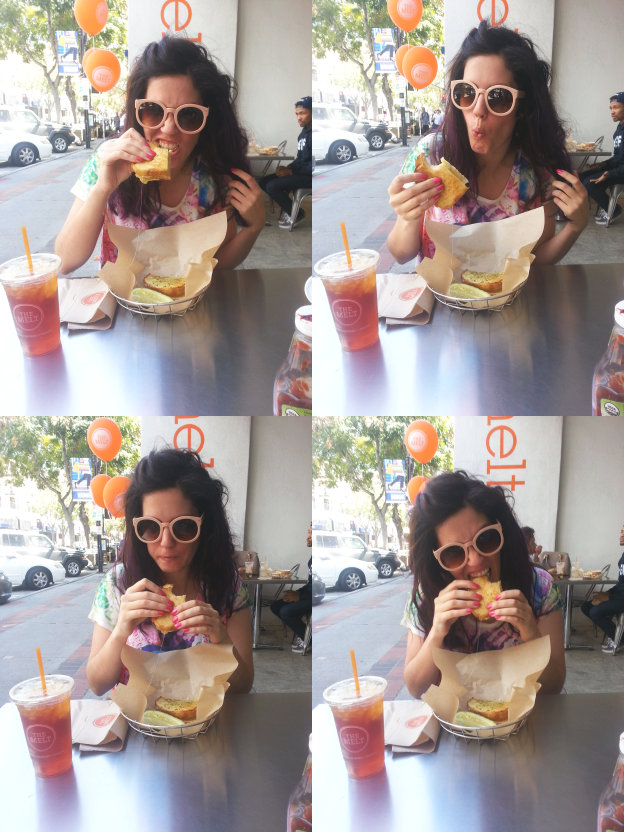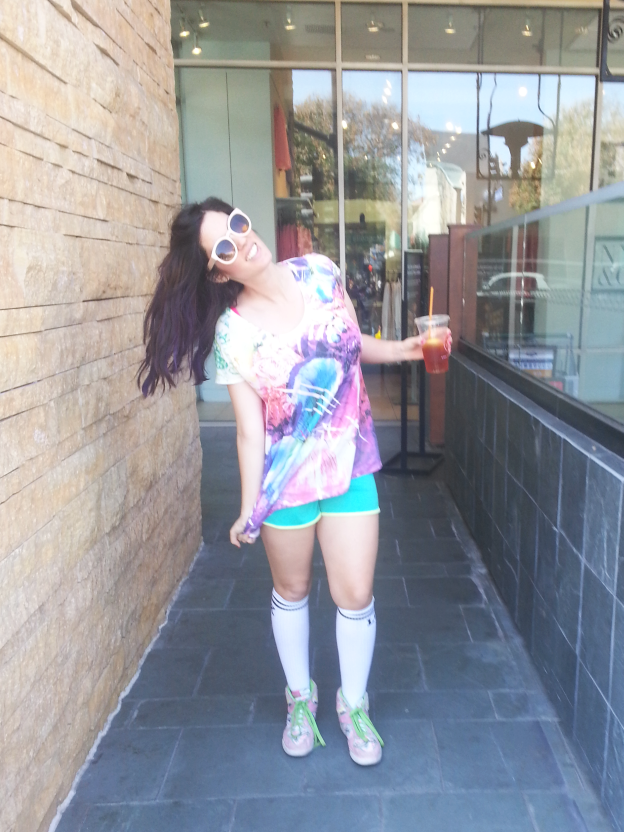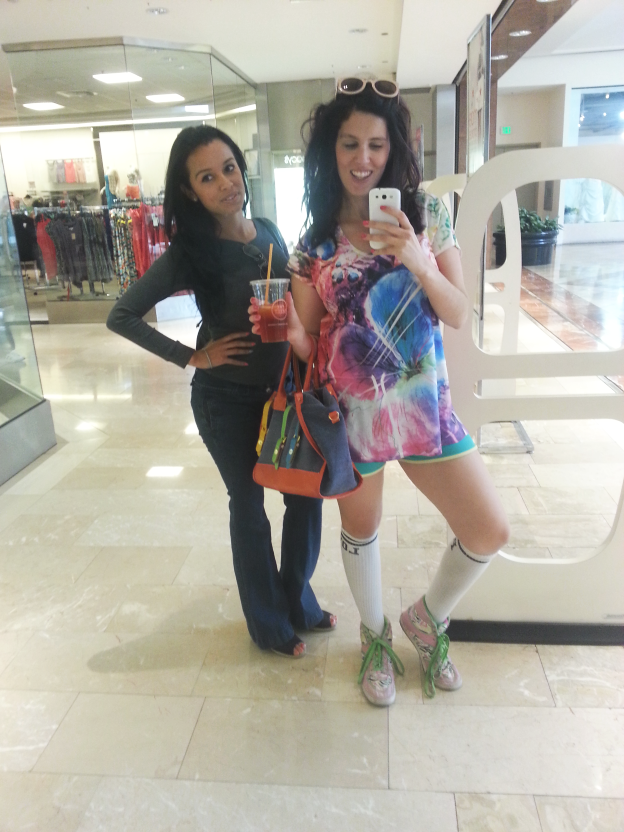 Outfit details:
Shirt (similar) - gift from Mona
Shorts (similar) - Walmart
Socks (similar) - Victoria's Secret
Shoes (similar) - Ross
Sunnies (similar) - Meowdy
Bag (same, different color) - c/o OASAP
Food - The Melt
Since these were taken, I've picked up a few more clothing items, so that I don't always look like I'm going to the gym when I meet a friend for lunch.
Jacquelyn
and I went to eat and then explored the mall across the street. Not surprisingly, my outfit matched every colorful display we passed by.
We had to stop in the baby section of Burlington Coat Factory for two reasons: one, because I had never been to Burlington Coat Factory, and two, because I don't think I've been in the baby section of any store anywhere. Guess I better start getting used to it!
See my last outfit post
here
.