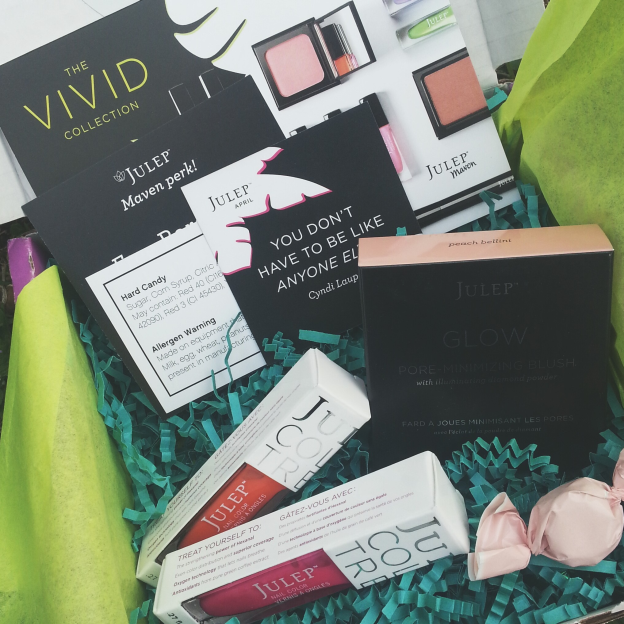 For my second
Julep
sub box, I chose Classic with a Twist. If you've never tried Julep Maven, you may not know that there are different boxes to choose from, all with cute names. The fun thing about this subscription program is that you can switch up your style every month and you're not always stuck with the same category. Also, starting soon, they're going to make boxes completely customizable -- you'll be able to choose everything that comes in your box, instead of just choosing a set of items. Pretty neat!
Here's a full list of everything I got:
Julep Nail Lacquer in
Caitlin
Julep Nail Lacquer in
Mariska
Glow Pore Minimizing Blush in
Peach Bellini
One hard candy
First off, the candy. Meh. I've never been into hard candy; I either like gummy stuff or chocolate. This one tasted a little like cough syrup. Not impressed. As far as the color goes, though, I absolutely loved this pink (Caitlin). It was bright, shimmery and gorgeous. I got a lot of compliments on it and I loved it paired with my skin tone. It stood out on my fingertips but still completely matched my sense of style so it didn't look weird. I was also impressed that my nails got so long without breaking. Go me.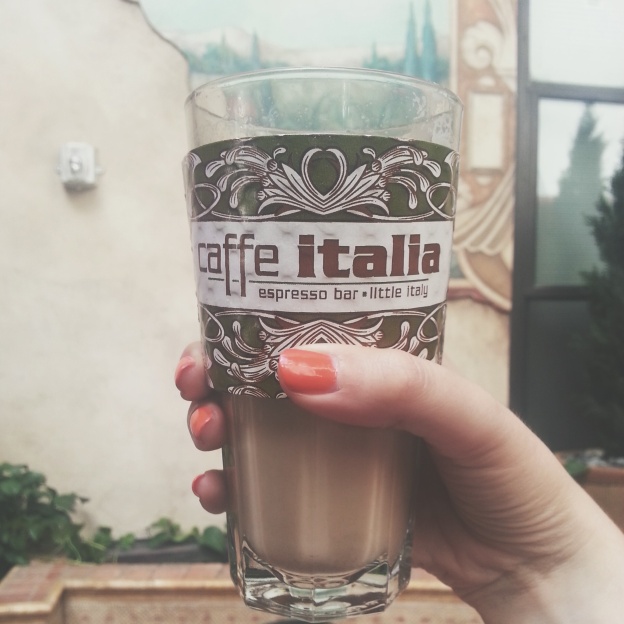 Unfortunately, I wasn't as thrilled with Mariska. Orange isn't my favorite color as it is, but I decided to give this one a shot. However, the finish of the polish is completely different than how it's described on the website. It went on chunky and dried matte. I found it pretty yucky and hard to work with, but luckily finishing with a top coat added some sheen. I probably wouldn't have been as turned off by it if the quality of the polish itself was better, and if it had been advertised accurately.
As for the blush, I was totally pleased with this color. Red makes me look like a clown and pink makes look like a 10-year-old so I was glad that a peach option was available. I really like the way it looks on me, even if you can't see it in this photo due to the lighting. It's pretty subtle and easy to layer. I really did have a nice 'glow' afterwards (and I don't think it was just from the pregnancy, ha).
I'm sad to say, though, that the quality of the blush wasn't so hot. It's way too powdery and gets everywhere. I'm not sure why the texture isn't more solid. I'll still use it because the color is worthy, I'm just disappointed that I'll have to do extra clean-up after applying. I apologize for the negativity in this post, but then again, I owe it to my readers to be honest! I certainly appreciate truthful reviews myself.
Obviously, Caitlin was my favorite item in this batch, and I'm sure I'll use it a million times over. Otherwise, I was a little disappointed with my April box, though not enough to cancel my subscription. I'm super excited about my colors for May, and I can't wait to share those with you next month!
Click
here
to sign up yourself and get your first box free with the code FREEBOX (and if you hate it, you can just cancel after -- but, it's a little addicting). I've also put together some other polish options below if you want to try similar colors by different brands. Happy Monday!