Hey gang! It's
Julep
time again. I really loved the spring colors they had available, and these three were my faves. I chose the It Girl box plus an add-on. This was my third box thus far and I'm on the fence as to whether or not I'll continue, but I definitely love getting a pretty package each month!
Here's a full list of everything I got:
Julep Nail Lacquer in
Kam
(green)
Julep Nail Lacquer in
Jules
(pink)
Julep Nail Lacquer in
Ramona
(purple) [add-on]
Julep
Plié Wand
Extra brush for Plié Wand
The Plié Wand looks cool and has great reviews, but I honestly don't know what all the hubbub is about. I found it actually more difficult to use than the normal cap and brush, but maybe that's because I'm not used to it yet. It was also very hard to clean between colors; the instructions said to simply use nail polish remover, but that didn't do much. Perhaps it's like chopsticks and I just need to learn how to hold it right... but first I'll let it soak for awhile. I'll keep you posted.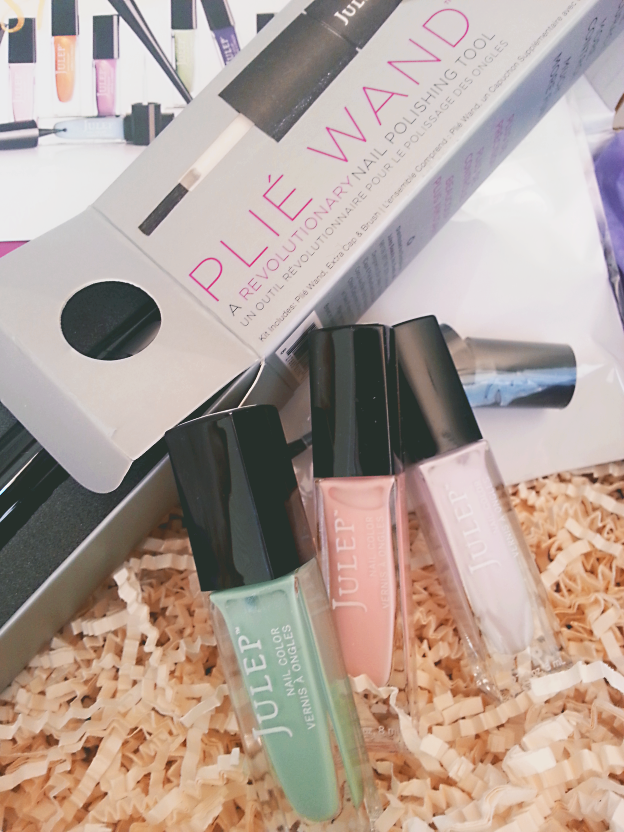 As for the colors, so far I've only used Kam to paint a clean nail, but I did use Ramona and Jules to create stripes on top. All three shades are really beautiful, but the polish is a little runny. I had to do a lot of touching up because it kept dripping into the crevices of my cuticle. I've heard there's a product available that's used to thicken polish, but I feel like it should already be thick enough and I shouldn't have to pay for another item, you know?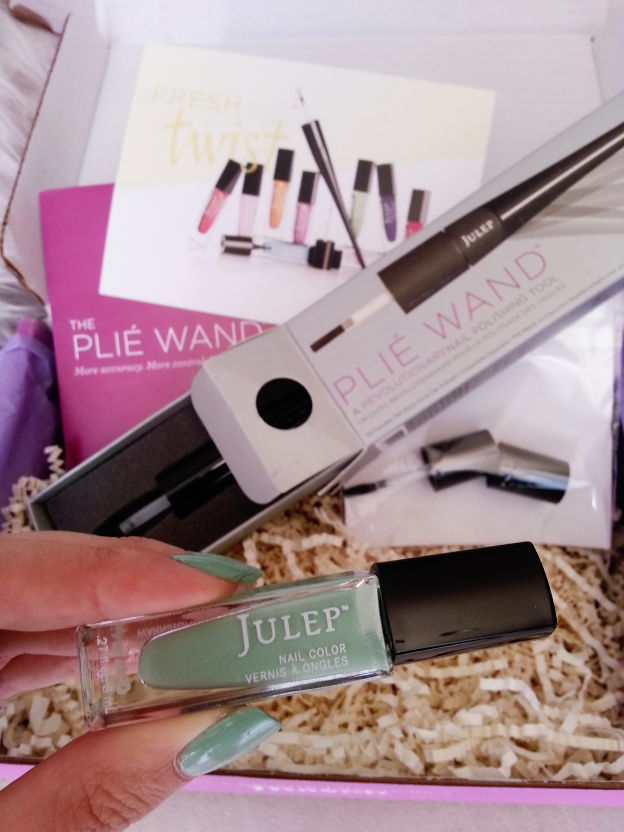 Fortunately, once the polish dried, it looked really good. I also used
Essie's Quick-E
drying drops to top them off. I've been borrowing
Jessica
's bottle but I'm going to pick up my own very soon. I absolutely love this stuff; it's like nectar from the gods. You can see the (extremely simple) nail design I did below with all three colors. I'm not sure if you can tell the difference, but I'm wearing purple on my left hand and pink on my right.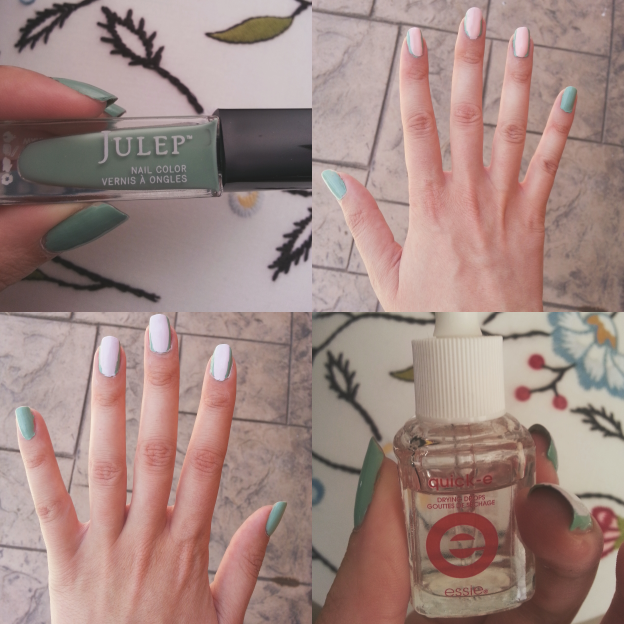 Have you joined
Julep
yet? Any other subscription boxes I should try?
Let me know
!