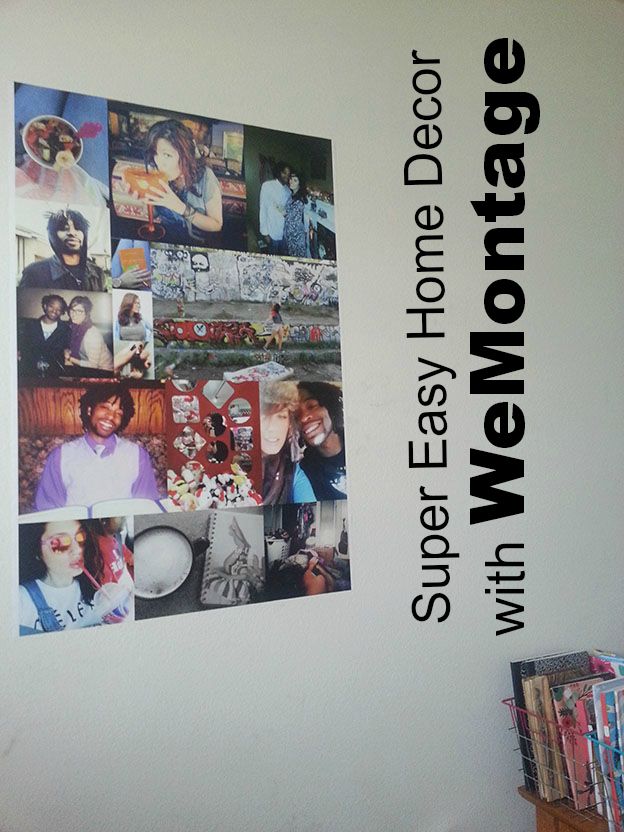 The walls in our bedroom have been looking a bit bare, so I was excited when
WeMontage
offered me the chance to make a collage for free! Seeing as we're moving soon, I was happy to know that it's considered
photo wallpaper
and is backed with adhesive so that it can easily come off. I'm leaving our place in June but Brandon is staying until July, so seeing these photos next to our bed while I'm gone will certainly be nice. I'd say this is what the company calls a
WeMontage Moment
. The poster was really easy to order from the site and even easier to apply to my wall. I'm not completely excited about the quality of the photos but I think that has to do with the original quality of the files I chose more than the company.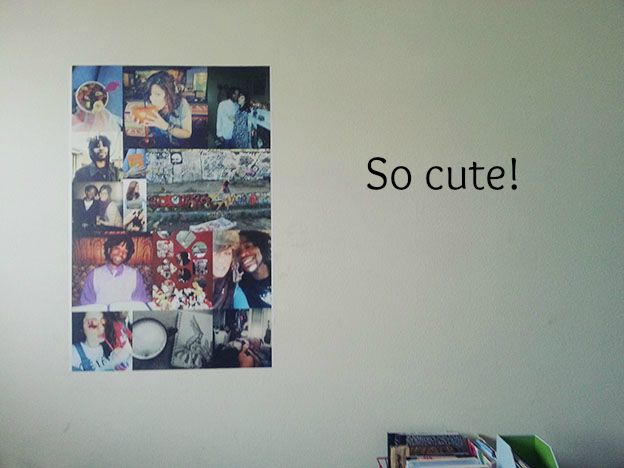 I'd never heard of WeMontage before, but it seems as if they've been getting some recent publicity. Here's a clip from their spot on The Today Show along with a cute video of what the company is all about.
Needless to say, B was super pleased when he saw this cute array of photos on our wall when he got home from work one day. I'm sure he's enjoying them while I'm here in San Diego as well. We've had so many good times together and it's wonderful to finally have them on display! To get your own piece of personal art, use the code
stephanie
and you'll receive $20 off. Yay!