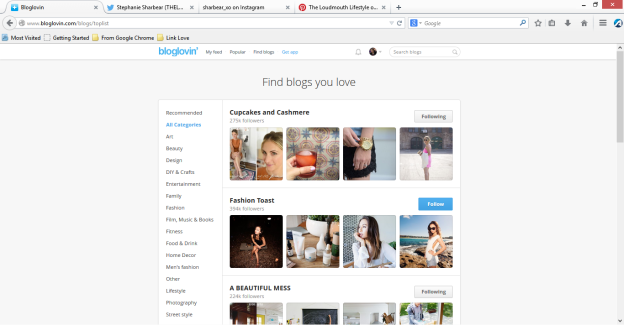 Hey gang! Since
yesterday
was all about me, I'm going to give YOU some quick tips today on how to use the rapid-fire growth of social media to your benefit.
I recently wrote about why I disabled
comments
and how it works for me. Yes, because you can't comment here, I rely a lot on social networking -- but I actually consider that a very good thing. There's been a bit of debate about these topics recently, but every blogger babe is entitled to her own opinion. However, I think it's safe to say that if we don't keep up with internet trends, we'll get lost in the shuffle. So, here is my advice for how to get social media to steer traffic your way instead of drown you out!
1. #HASHTAG THE SHIT OUT OF EVERYTHING.
Some people might find it annoying, but most don't. The benefit to this far outweighs the downside. I recently doubled my
Twitter
and
Instagram
followings and I truly believe that hashtags were a big part of it. If someone is looking for something you're talking about, they're not going to find you unless you use the proper tag. Look up which ones are currently trending and use those, but also make sure the tags are relevant. New followers will find you, and if people are following you elsewhere, they're likely to visit your blog -- which brings me to my next point.
2. SHAMELESS SELF-PROMOTION IS TOTALLY ACCEPTABLE.
If that's all your feeds are, it gets boring, so make sure you keep a healthy balance of yours and others' links. But in this day and age, you have to promote yourself or no one else will. There are billions of blogs out there now and readers won't know about you unless you put yourself out there! Make sure your blog url is also in your Twitter and IG bios. It's crazy how many bloggers I find that don't do this. It's easy! There's no point in having a big following if your fans don't end up clicking over to your blog. Use the tools you are given.
3. DON'T BE ANTI-SOCIAL ON SOCIAL MEDIA.
Be sure to interact with other people by re-tweeting, re-pinning, liking and commenting. Even if you're not interested in growing your numbers, these quick clicks are nice gestures that will enrich your internet life, and you might even make some new friends. Some of my real-life besties were met through the blogosphere! Having blogging buds on your side is not only fun, but helpful in promoting your posts. When I like someone, I naturally start linking to them without them having to ask. Just be nice -- why not?
4. CHOOSE YOUR TOP 3.
My top three favorite social networks are Instagram, Twitter, and
Pinterest
. I only use
Facebook
to put up links to my posts, because I do have some avid readers (like my parents) who don't use any other social media. I think I have a Google+ account, and a LinkedIn and Tumblr too... but if I used all of these all the time, I'd go crazy! IG, Twitter and Pinterest are the ones that are the most fun and most beneficial for me personally. Decide what your three faves are and use those regularly. If you try to do it all, you'll get overwhelmed and social media will end up hurting instead of helping you. I'm also in the process of downsizing to one blog reader (
Bloglovin'
). Choose your battles!
5. ADD A SHARE BUTTON.
At the bottom left of this post you can click "SHARE THIS POST" and share it on any social network you choose. If you don't yet have something like this, you should add it to your blog. If your readers like what you have to say, they'll share it with their own followers, and new visitors will find their way to you. When a blogger doesn't have an easy way to share like this, I normally just don't. Simplicity is key when it comes to blog readers -- they probably have a lot of other blogs that they love and they don't have time to waste!
6. PROMOTE ARCHIVED POSTS.
I only recently started doing this, and not only has it proved to be beneficial, but it's been a blast going through old posts. If you wrote a lot of great stuff last year, why leave it stuffed in the depths of your archives? Tweet, pin and stumble your former favorites and you might get some visitors that may not have been interested before. You never know what's going to catch someone's eye. While you're at it, you can brush up those old entries and make 'em look good as new. (I'm a hypocrite because I desperately need to do this. Back in the day, I did that terrible newbie blogger thing where none of my photos were the same width -- yuck!)
For more blogging advice, check out
my definition of quality content
,
blogging tips for busy women
, and
how to have a successful personal blog
. Any questions, feel free to
email me
!