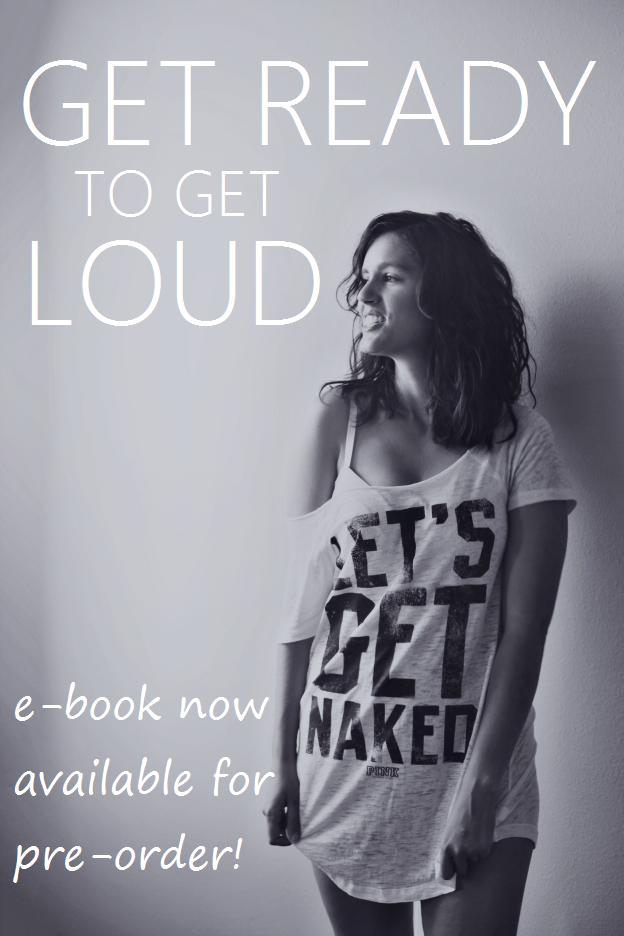 "The Loudmouth Lifestyle isn't just a blog, and I'm not the only Loudmouth. And this isn't just an e-book, it's a movement. I'm sick of women being told by parents and pastors and society that they should sit back and submit. I'm tired of us being assured that history is changing as it continues to repeat itself and females are being taken advantage of in every way, every day. I'm ready for a revolution. Aren't you?

Here's the catch, though: Being LOUD is scary. It's not normal. To be a Loudmouth is to take risks, to step outside of one's comfort zone and go against the grain. This Lifestyle is not for the faint of heart. If you're not ready, though, that's fine. I'll wait. Come back to it when you've mustered up your courage.

But time will not wait for you. Your life will not wait for you.

If you are reading this, then you believe that you are meant for something greater. And if you believe that, then it's true."
That's an excerpt from the introduction of my first book,
7 Steps to Living Loudly
. Thanks to everyone who entered my
giveaway
and helped spread the word. The two randomly chosen winners are
Chelsea
and
Chelsea
. (I swear it was a coincidence!) Congratulations! You'll receive your copy TODAY, before anyone else!
The book is 10,000 words and 25 pages and costs $20, and you can pre-order it right
here
. You'll have the PDF emailed to you bright and early on Monday, June 2nd! I'm leaving comments open so you can submit any questions or concerns, and I'll answer them next week! Thank you so much for your love and support.