I can't believe it's been
two years
since I've done one of these posts! Here's what's in my bag right now... my
budget
notebook, my to-do notebook, my planner, my journal, pens, cute wallet, pouch with beauty essentials, compact mirror, my
phone
, sushi change purse, Altoids, pill container, cleaning wipes, and way too many sunglasses (these are from Goodwill, Meowdy and c/o Nectar).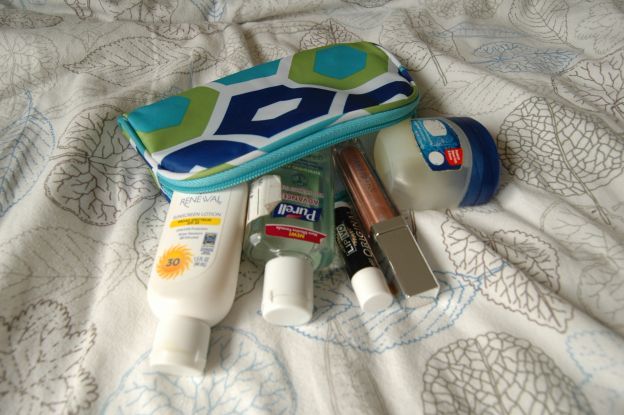 In the pouch I keep sunscreen, hand sanitizer, lip balm, lip gloss and Vaseline (also for my lips). I got this organization idea from
A Bowl Full of Lemons
. I'm addicted to that blog! Office porn for sure.
Believe it or not, all of this fits gorgeously in my spring
purse
. I absolutely love this color and I'm so glad I chose it over black. Sometimes it's good to not go basic.
What's in your bag? Shoot me a link on
Facebook
or
Twitter
!