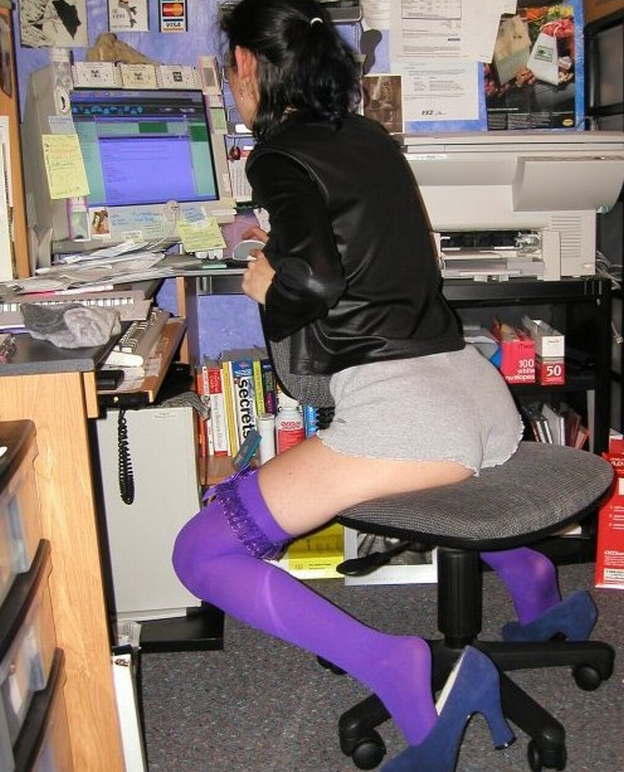 Bookmarked around the web this past week:
I don't necessarily consider myself a fashion blogger anymore, but I can't help but still feel defensive about
this
. I, for one, am glad that blogs are more about the bloggers now -- it makes them more personal and fun to read! Plus, let's face it: Scott Schuman has always been a hater. I can't remember the last time he was quoted saying something nice about fellow bloggers. Douche.
Speaking of fashion bloggers, here's a great guide as to
how to become one
. The funniest part is that I can't tell if it's a joke or not.
I have long, thick, wavy hair. Some of you may be envious of this, but I'd also like to add that it's course, tangly and difficult to manage. That's why I'm happy to read about another blogger's
hair care routine
.
Apparently, there was a
movie made about bloggers
. I'm intrigued.
The
20 stages of blogging
. So cute. So true. And I promise not all of these links are about blogging/bloggers/blogshit.
Our
time
is precious. YOLO.
A great list of
LA thrift shops
. Definitely needed to save this one.
Technology
ain't all bad.
Then again, this
video
is life. And it's annoying.
Pina colada
donuts
? Now, THAT'S a drink I could down while pregnant. Plus, margarita
cupcakes
!
What not to say to
pregnant women
. THANK YOU.
Maybe you're doing something for free that deserves to be paid for.
Check this out
.
Baby shower registry
do's and don'ts
! This was so helpful. More mommy/baby blogs need useful stuff instead of perfect pictures of their perfect kids in their perfect house. Blech!
More
Project Life inspiration
. Super pretty.
I'll admit it, I have
RBF
.
Another
blogging e-course
is out! Must... not... spend money...
Why blogging isn't enough
: A beautiful post by a fellow journal addict.
I just got caught up on
The Following
and was pretty satisfied with the finale of season two.
Here
's what's in store for next year. Kevin Bacon ftw!
Creativity is important.
Here
's how to find time for it.
This
is such a cute party idea!
Add some sparkle to your lovely lady lumps with
Fergie's makeup line
.
The Desire Map
sounds right up my alley.
I'm lusting for a bigger bag like
this satchel
or
this tote
for traveling. Plus, once I pop out the wee babe, I'll have even more to carry around.
If you're a blogger who still doesn't have an editorial calendar,
get on that shit
!
Don't have something for Mom yet? Here's a
gift guide
to get you started.
Peeps are so passive-aggressive these days.
Ugh
.
See my last link post
here
.
*Photo found
here
and I thought it was hilarious. Just, everything.