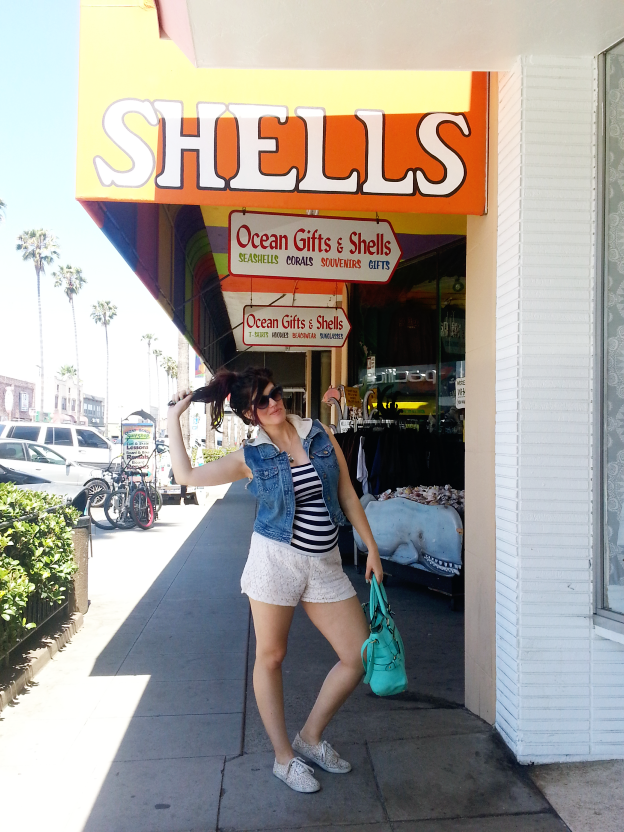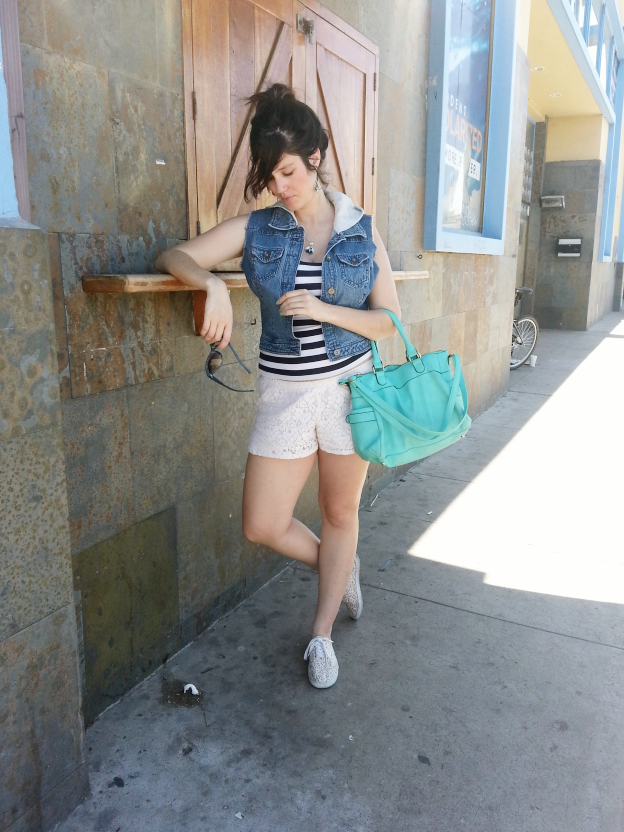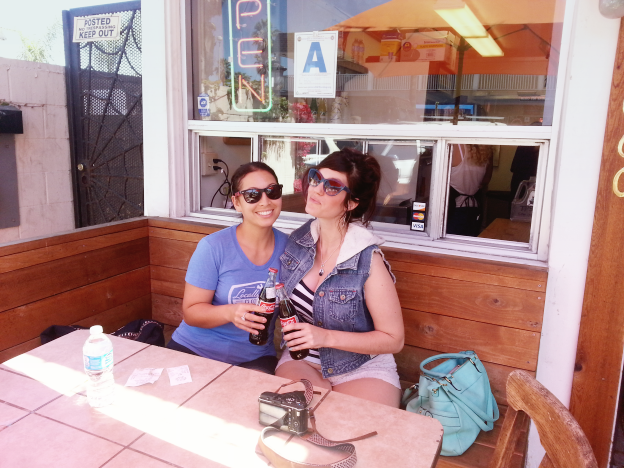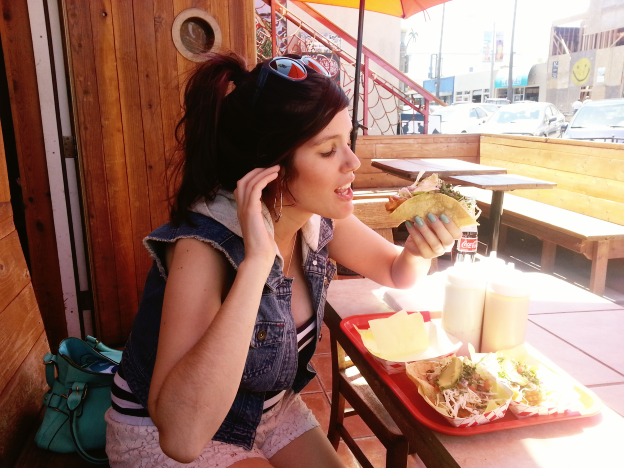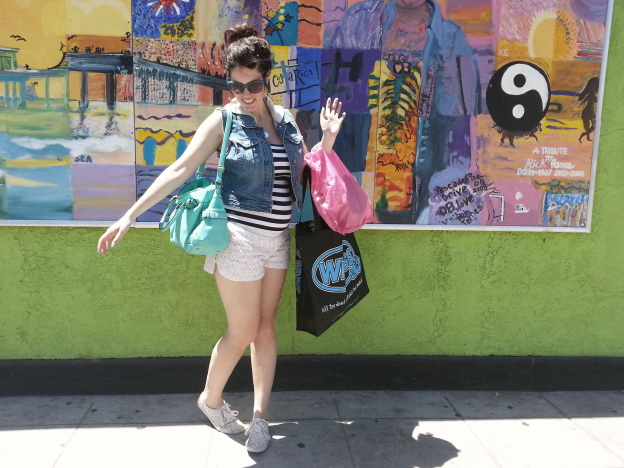 Outfit details:
Earrings - Ann Taylor
Sunnies - in my shop here (also worn here)
Vest - in my shop here (also worn here)
Shorts - Target (also worn here)
Bag - Target (also worn here)
Shoes - Target (also worn here)
Tank - thrifted, Twice (also worn here)
Childish Gambino necklace - Pixie and Pixier via Etsy
Spending an afternoon in OB with
Jess
reminded me of a long-lost teenage phase in which an old friend and I would watch Blue Crush, shop at PacSun, and discuss dreams of becoming surfer girls. Neither of us had the funds, coordination, or ocean to do so, but it was fun to imagine.
I still want to live by the sea and collect a wardrobe of flowy tops, cut-off shorts and bikinis, but the desert-like part of LA that I currently live in is not the most conducive for that lifestyle. Nevertheless, I'm hoping I can convince
Brandon
and our future child to move closer to salty breezes and a slower-paced atmosphere, whether or not I'd actually attempt to surf.
See my last outfit post
here
.