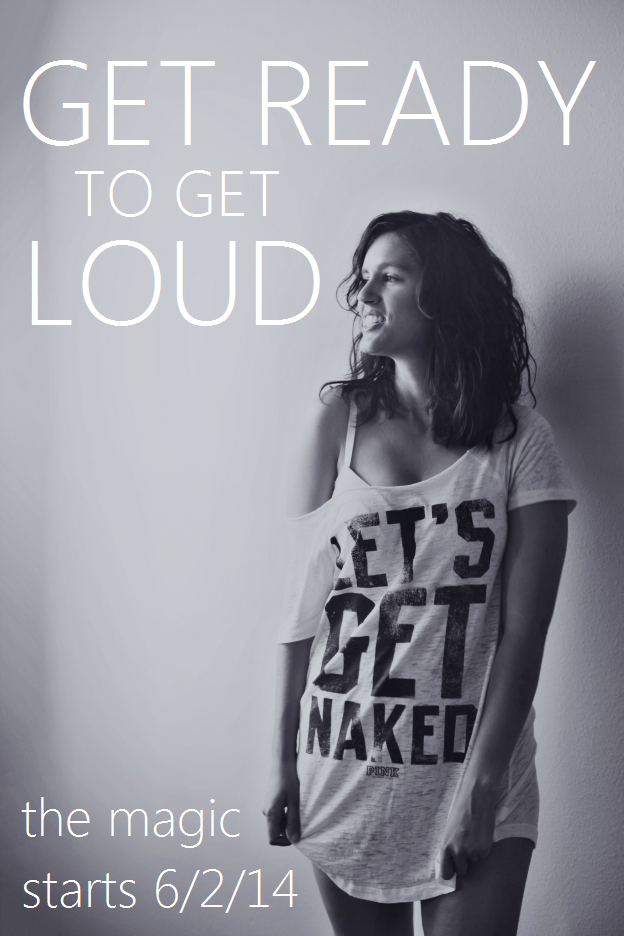 Ladies, it's time to strip.
Kidding. KIDDING! We're not actually getting naked here. My parents read this. (Hi dad!)
I'm talking emotionally, mentally, spiritually. It's time to strip down and get to the nitty-gritty of it all.
Who are you? What are your dreams?
And what's stopping you from going after them?
I'm not perfect. And neither is my life. But I'm exactly where I want to be. I made moves, I made mistakes, I made shit happen. I wrote down a list of goals, and then I kicked it's ass. I decided that I wasn't going to let anyone determine what my life was going to be like, except for me. I learned to go with the flow and ride against the current at the same damn time. I have power. You have power. It's time to use it.
I've been dreaming about this e-book for years, and a couple months ago I decided to finally spill my thoughts onto the keyboard. The world needs more boldness, more fierceness, more loudness -- and I can't wait for the revolution to begin.
Get ready to turn up the volume, ladies, because you're about to become a Loudmouth.
It's not going to be easy, but it's going to be AWESOME.
My book is called
7 Steps to Living Loudly
, and it launches June 2nd. But today I'm giving away two copies for free, and if you're one of the winners, you'll get to read it before anyone else.
Are you ready!?
TO ENTER:
1. Share this giveaway somewhere --
Facebook
,
Twitter
,
Instagram
, whatever.
2. Leave a comment below with your email address!
3. Sit back, relax and wait until May 26th to find out if you've won.
Good luck, and thank you for this opportunity to share my stories. I hope they motivate and inspire you!
*Photo by
Charisma Moran
, October 2013, in Orlando.