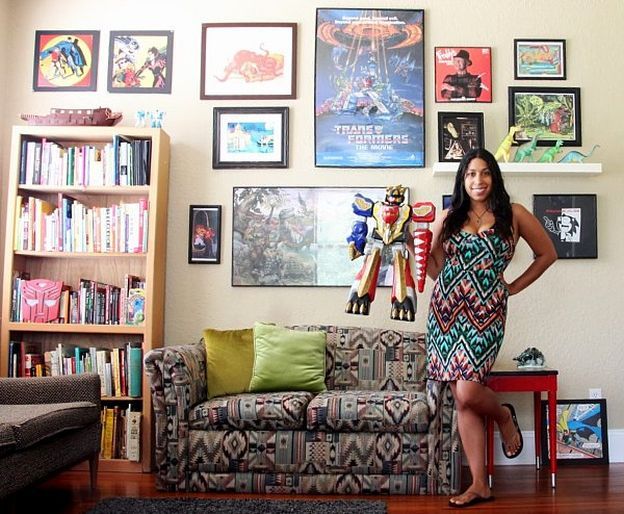 Hello there, I'm Vanessa and I blog over at
Thrift Core
about my adventures as an indie business owner, sustainability and whole living, and general traveling and art-ing shenanigans. I worked for three years as a copywriter and marketer and blogged on the side until my side blog and business grew enough to become a full-time business. Like Steph, I used to write for fun for years and I'm excited that my creative work is now my full time career. These past nearly-three-years of indie business ownership have been illuminating; the following steps are the ones I wish I'd have had when I was starting out. I hope they help you if you're just starting on your path to independent business ownership:
1.
Plan:
First things first you need to complete your business plan. Banks and property owners often request one and it's the business blueprint that will help you work hard and stay organized! It may help to dump all of the hopes and dreams for a future independent business into a word document or into your notebook. Leave nothing out. Then use this brain dump document as you work through your business plan. There are many good free ones online.
2.
Research:
While you're filling out the business plan you'll inevitably have to stop to research for answers. You'll research to determine your demographics, price point, product, competition, website hosting, how much you'll need to start your business, where to get a bank loan, and more. This is another reason why the business plan is so important, you'll know what to research. Good research and planning ensures less surprises along the way!
3.
Branding:
Your brand is your business look and feel. Your logo, business card, merchandise, blog, everything needs to be on the same page and tell the same story. Especially for indie business, a strong brand is paramount. Think carefully about the vibe you want your indie business to have. Make collages or sketches if it helps. Make sure your brand is an experience.
3.
Organize:
Being supremely organized is a huge help with running your business- you can never been too organized. Make spreadsheets for inventory, receipts, and know where every single tool you need to start your business is located before you begin. Create a beautiful and functional workspace for yourself.
4.
Dabble:
It's best to dabble in your indie business before you take the leap- sometimes your dream job is really a nightmare. Start your indie business on the side, really apply yourself, and see how it works for you.
5.
Network:
While you're branching out into your field of choice, network with others. Do this genuinely and organically. Comment on blogs you love, e-mail shops you love and let them know you love how they've curated their wares, collaborate with local makers/indie business owners and do guest posts. This is vital for growing your brand, people will start to find you.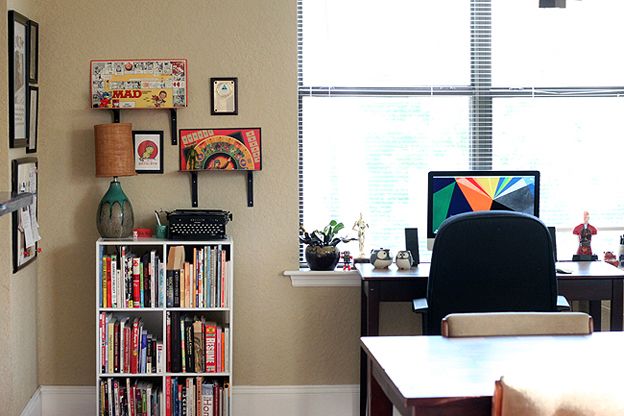 6.
Raise Numbers:
Business is a numbers game. Build up your inventory if you want an online shop and list like crazy, build up your inventory of blog posts, create like crazy. You need as much merchandise as it takes for you to hit money goals and then some!
7.
Apply Yourself:
Very few of us actually apply ourselves 100% to our chosen tasks daily- or to our life goals. One way to know if you're applying yourself 100% is when you are completely mentally and/or physically exhausted by the end of the day! Focus and work hard to grow your business.
8.
Be Patient:
Success rarely happens overnight, it's going to take time to build an audience and customer base for your business. I've made websites and written for the web since I was eleven, eleven years later I'd land a web marketing job for the self-taught skills and three years after that working on my own brand I was finally able to make a full time living from my own business. Technically, that's 16.5 years of developing skills to land where I am-- but in reality, yep, I was writing and working on my brand for three years before it could support me. Be patient, your time will come if you work hard and...
9.
Focus on Quality:
Create the experience you look for in other brands. Write what you'd want to read. Look at stores/blogs you enjoy, they usually have perfect photos and high quality content. Strive to reach the same quality with your output. Buyers and readers are attracted to quality.
10.
Be Positive & Enjoy it:
You have to pick with passion, choose a business you can't see yourself getting tired of. Don't pick something just for the money or you'll crash and burn. I recently read the advice, "Act as if it's impossible to fail" and love it. You put-off a long desired goal because you fear failure, who wants to start if you feel like you'll fail, after all? Change your mindset. We all have to vent and will get frustrated and there's a time for that, but try and approach your work with a positive attitude and people will see and feel the difference.
Feel free to hit me up on
Instagram
,
Facebook
,
Twitter
or via my
blog
if you have any other questions. I love helping indie business owners live out their dreams. Thanks Stephanie for letting me hijack your blog today! ;)