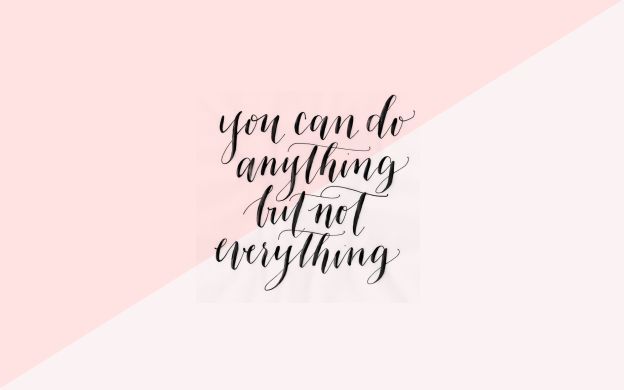 Growing up, I was always an overachiever. I wanted to do everything perfectly, and when I didn't, I beat myself up over it. I got an A in almost every class in high school, but math and science were not my strong suits (obviously, English was my favorite). I wasn't valedictorian at graduation, or even close, but my best friend made Top 10 and I think I was upset for days. Not only was I very studious, but I participated in a multitude of activities including theatre, choir, marching band, tennis, National Honors Society (NHS), and Students Against Drunk Driving (SADD). When I wasn't hanging out at the school, I was in my bedroom, reading and writing and making LiveJournal friends -- or, in my BFF's basement, dancing to soundtracks of musicals and creating homemade videos of us singing karaoke to each other.
Clearly, I never got laid.
But the truth is, most of that stuff doesn't matter. At the time, it felt so important for me to be good at all of those things I did -- to be the star of the stage, to be first chair in flute, to be the winner of that tennis match. When I failed to meet these goals, I hated myself, but I never thought about everything that I was doing right. All of those things that I was participating in, the extra-curriculars that were supposed to be fun, I took much too seriously. High school was supposed to be a learning experience, an experiment to see what I was best at so that I could continue in those fields as an adult, but instead
I saw everything as a competition -- one that I could never win.
You can't be the best at everything. And, even when you think you're the best at something, there will still be someone better than you, somewhere out there.
I didn't realize for many years that there is nothing wrong with that. You don't have to be #1 to still be good, successful, valid, worthy, loved. I hope that I can teach this to my son before it's too late.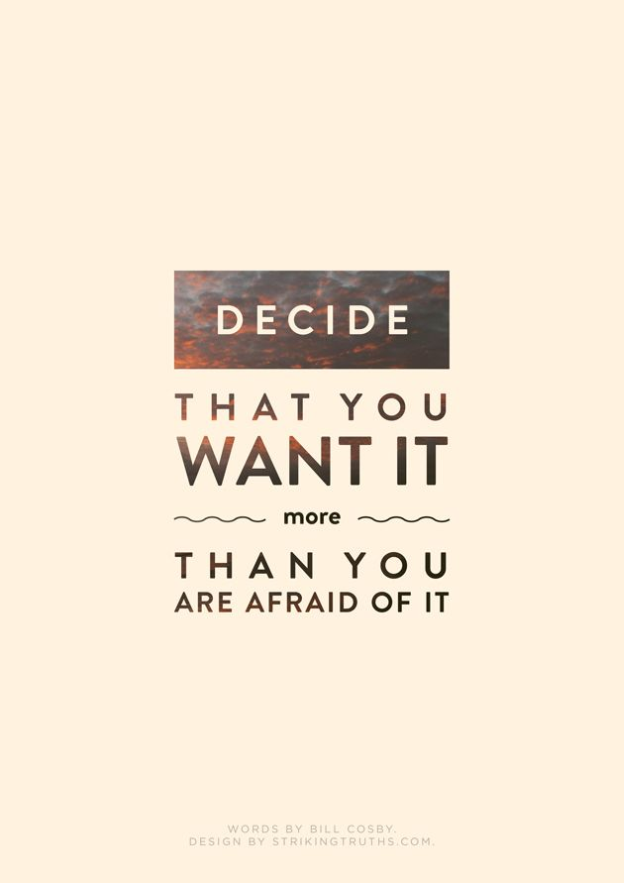 My favorite author,
Shauna Niequist
, wrote a chapter in one of her
books
in which she details what she's good at and what she's not. Like me, she was always the type of person who pushed herself to do more and do better. She finally decided that she didn't have to do everything that other women did, and she didn't have to do them as well. She could just be herself, and that was enough.
Life is so much easier and more fun when we make it easier and more fun.
It's up to us to decide to let go of the things we cannot do and focus on our biggest strengths.
It's a waste of time and energy to try to do it all, and it's a distraction from our true calling. If you feel passionate about something that you're skilled at, do that. Don't do other things, too, just because you feel that you're supposed to.
Maybe, subconsciously, we try to do too many things because we're afraid of going after the one thing that we truly want. How scary would it be to give everything else up and walk one path toward our destiny? What if it doesn't work out? Everyone wants a "back-up plan" you know, "just in case" but if you stay in that mentality for too long, your Plan B becomes Plan A and you're stuck.
Our time here is short; remember that.
This one is dedicated to my Michigan girls: sisters
Malorie
and
Michelle
, twins
Megan
and
Melissa
,
Jen
and
Kelly
and
Kara
, my sister
Liz
. All different women from different walks of life, who stuck by me through high school, middle school, some even elementary or since they were born. Though we may only talk once a month or once a year, I appreciate your thoughts and prayers from afar. I love you.
*For more inspiration + motivation to follow your dreams and strip your life of the bullshit,
read my book
. Photos found
here
+
here
.