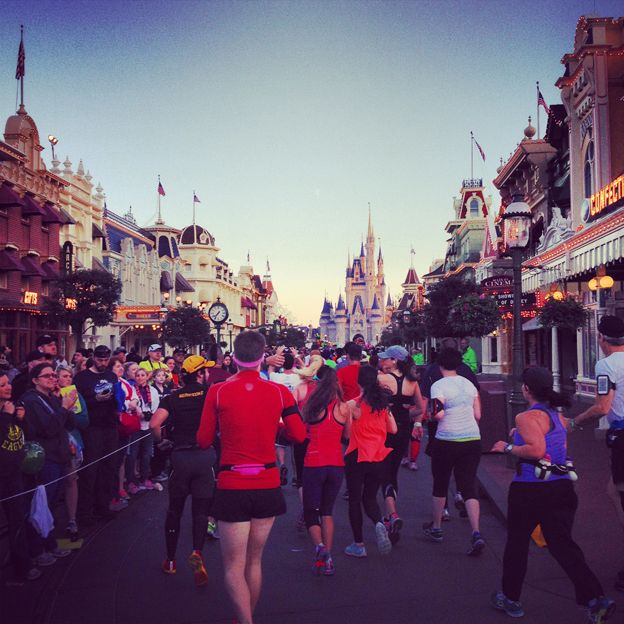 So, I
ran a marathon
in January. My goal was to run the
Buffalo Marathon
that runs into Canada because 1. Canada is cool and 2. running a marathon across international lines is awesome and 3. a friend of mine had done it and would be there when I finished (as well as family, I imagined). But my passport is not current, so no. So my back-up was to run the
Towpath Marathon
in the
Cuyahoga Valley National Park
just a few miles from my house because 1. local and cheap and 2. flat. But a couple months out, I knew I wouldn't be ready to run it. And anyway, the governmental shutdown ended up shutting down the marathon which was a bullet dodged. So when I knew the Towpath Marathon wasn't an option, I started looking for a marathon in the winter because I didn't want to have to wait a full year to run.
I looked at both the
L.A. Marathon
because dry heat and also friends in the area and the
Disneyworld Marathon
because Disney. In the end, Disney run because Orlando is so much closer than L.A. and because it was in January instead of later in the spring and because I thought the weather would be better (it averages 50s in January in Orlando, but it ended up being high 70s for my run). So that was the plan : run a marathon in Orlando, Florida in January.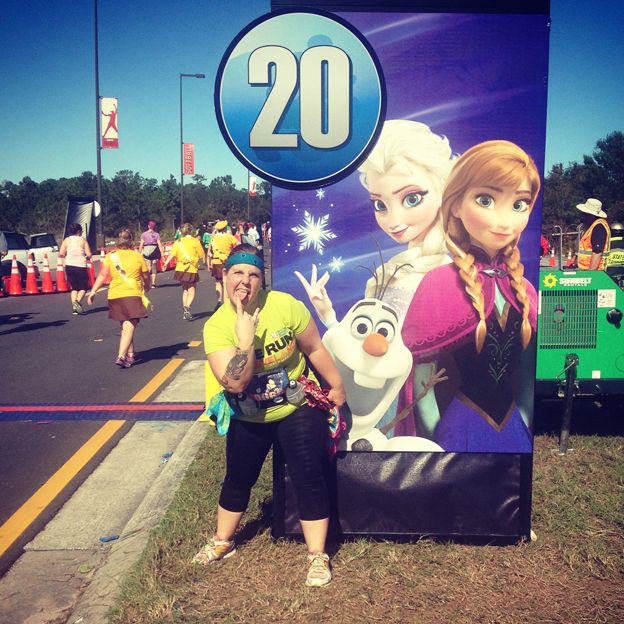 Because of this change, there was a change in who could come with me. And who did I want to come with me? And who would see me cross the finish line? In the end, it was no one. My mom couldn't afford to do the trip with me (and I barely scraped together the funds as it was). And while I have some friends in Florida, no one was able to come. I had e-mailed all my friends about eight months out, asking if anyone wanted to come watch me run my first marathon and celebrate my birthday (my birthday is at the end of January, the marathon was at the beginning), but no one could make it. At the last minute, I thought an internet friend of mine would be able to come out and meet me, as she lives in Tampa, but she couldn't get a car for the occasion or convince her boyfriend to come out to see me finish. (I don't blame him, he doesn't know me!)
So, on January 12, 2014, after having road tripped from Ohio to Kentucky to Hunstville, AL and then down to Orlando, I got up in my hotel room, got dressed, drove myself to the marathon, and began the process of queuing and waiting. I did meet a few people in the queue, but I ran (and walked) the race alone. I finished the race, grabbed my medal, and headed to my car alone. I went back to my hotel room and showered and fell asleep. When I woke up, I limped to my car and took myself out to dinner, alone. After dinner, I grabbed a quick
geocache
near the restaurant where I exchanged some trackables, and then I headed back to the hotel and slept...alone.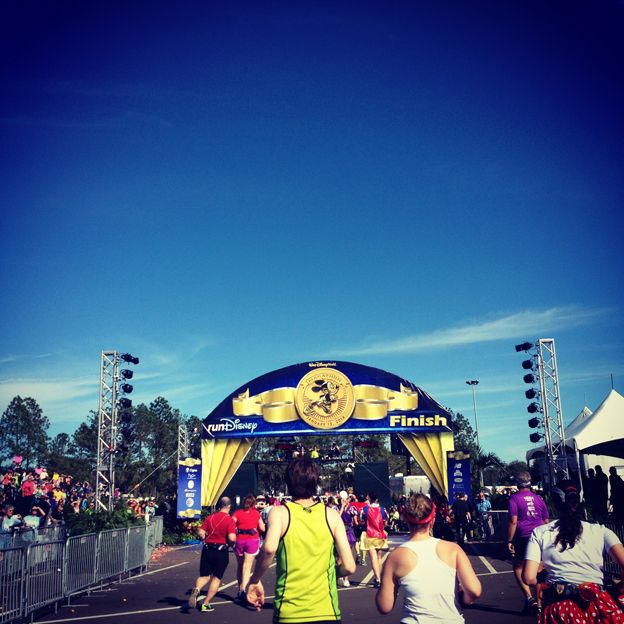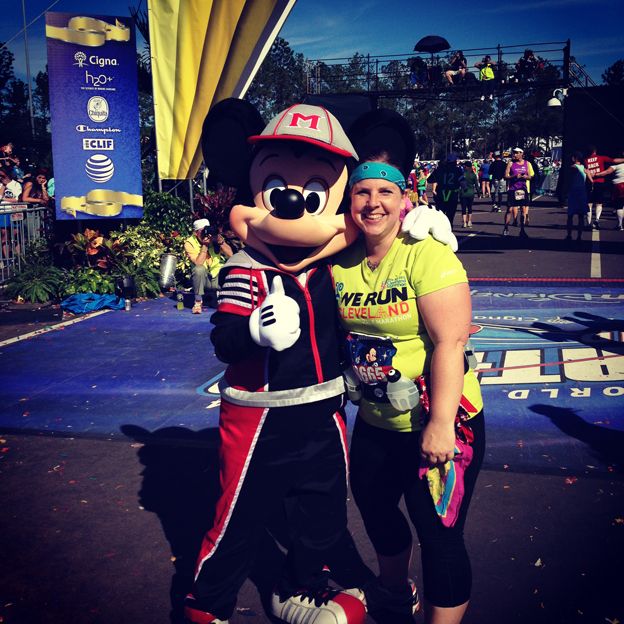 It some ways, it's really fitting that I ended up experiencing the marathon alone. I mean, I trained for two years all by myself. I had a couple friends join me once or twice when I was running, but I really preferred to do it on my own. My mom provided me with transportation at the end of some of my running routes and a friend in Omaha provided me with transportation to places to run when I visited her...but for the most part, I trained solo. I picked up advice here and there when buying running shoes or finding other runners on Instagram, just like when I queued up and met some people before running the race and all of the people who commented on my singing while running. (I sang a lot during the race.)
To some, I do seem very extroverted. I have a wide variety of friends and social commitments and lead a very full life. I am friendly and outgoing. But at the end of the day, I'm an
INFJ
pretty much to the T. Going for this goal, training on my own, and completing it by myself was very suitable for this introvert. But I did see groups of runners in the race who had trained together and were working as a team to finish as a team, and I can definitely see the benefit of that. However, I am actually really happy that it all ended up being something I did on my own.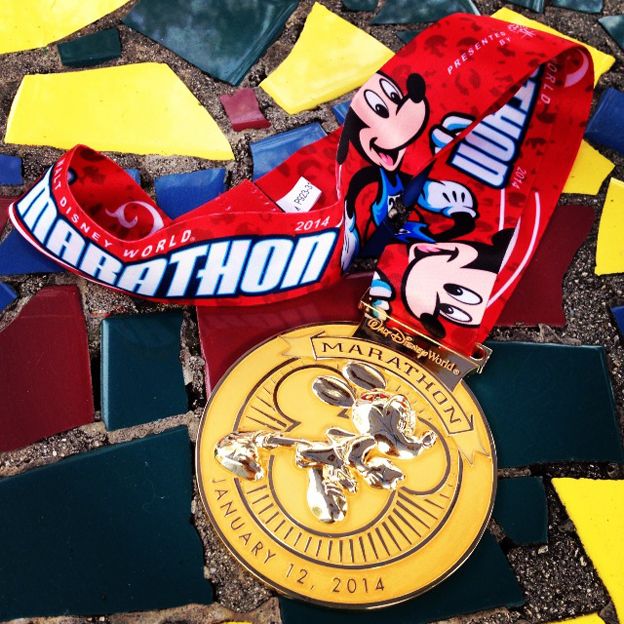 In the future, I do hope to run more marathons and half marathons. If I can get it together, I'd like to run the half of the
Akron Marathon
this year and shoot for the
Cleveland Marathon
next year. And when I do those races, I do know that some of my friends and family will be there to cheer me to the finish line. And I know that will be nice, but for my first marathon, I'm actually pretty happy that it was a solo experience.
*This is the first of two posts by
Fenn
of
The Honest Badger
! I absolutely love the stories she's sharing because I'm all about being independent and doing what you want (or need), even if it's by yourself. There ain't nothing wrong with going solo; in fact, it's pretty empowering. Thanks for sharing, Fenn!