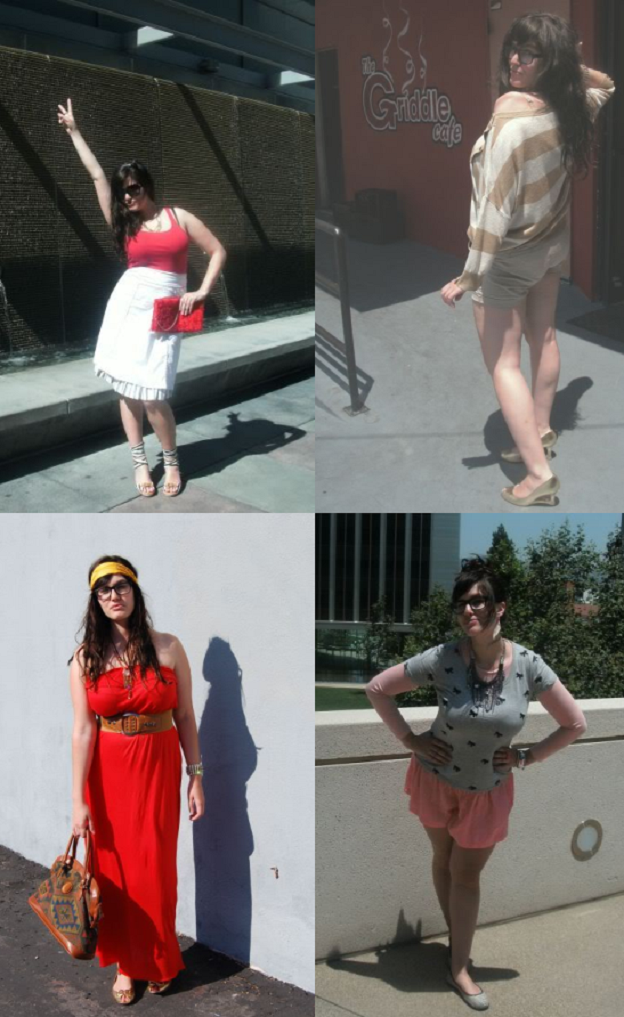 It's that time again, friends! I'm going to start with some more low-quality outfit photos with awkward poses and too-bright lighting, because, why not?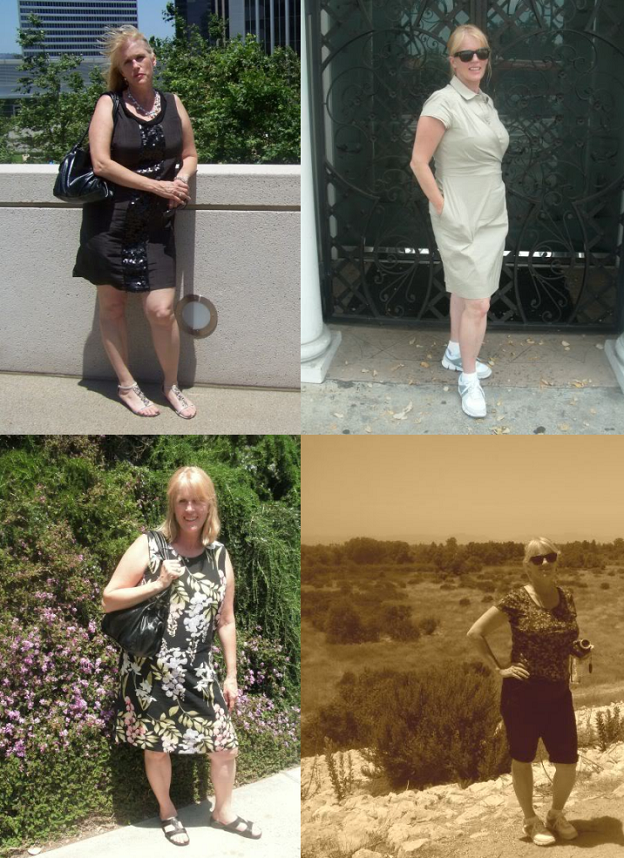 My mom visited me and I let her in on the fun! We had a blast. Isn't she cute?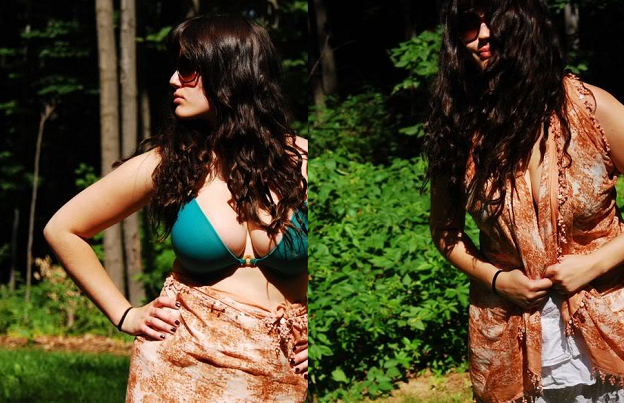 I had longer hair then, but my boobs were just as big.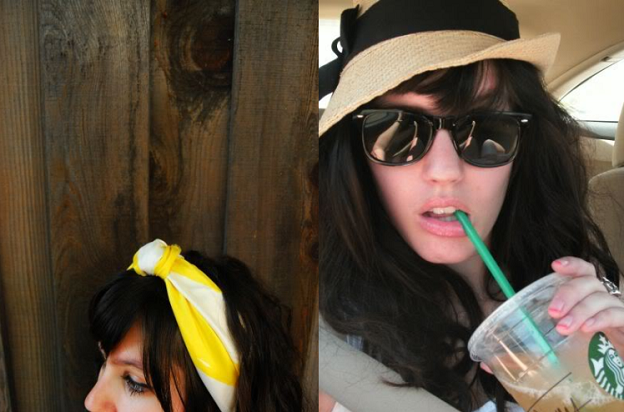 Here, I'm taking selfies before knowing that they're selfies. Ha!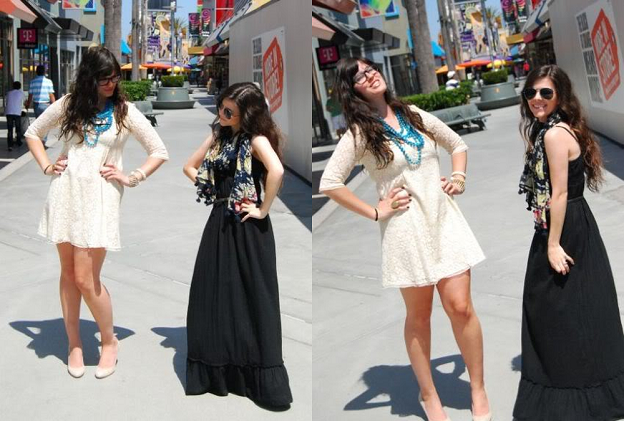 I met cutie pie
Jenmarie
and we shared some laughs!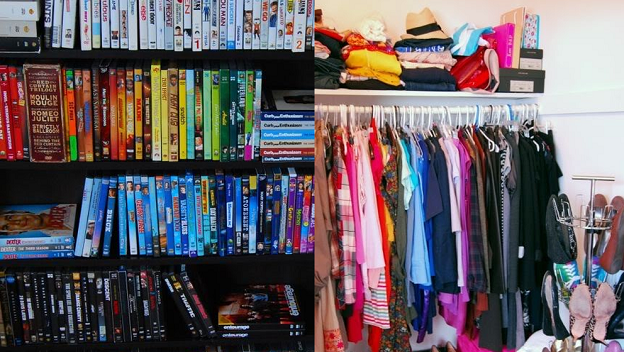 Oh boy, do I miss that DVD collection... and my wardrobe is about 1/6th of that size now. I've sold and donated so much over the years! I gotta be frugal these days, people.
See my last Throwback Thursday post
here
.