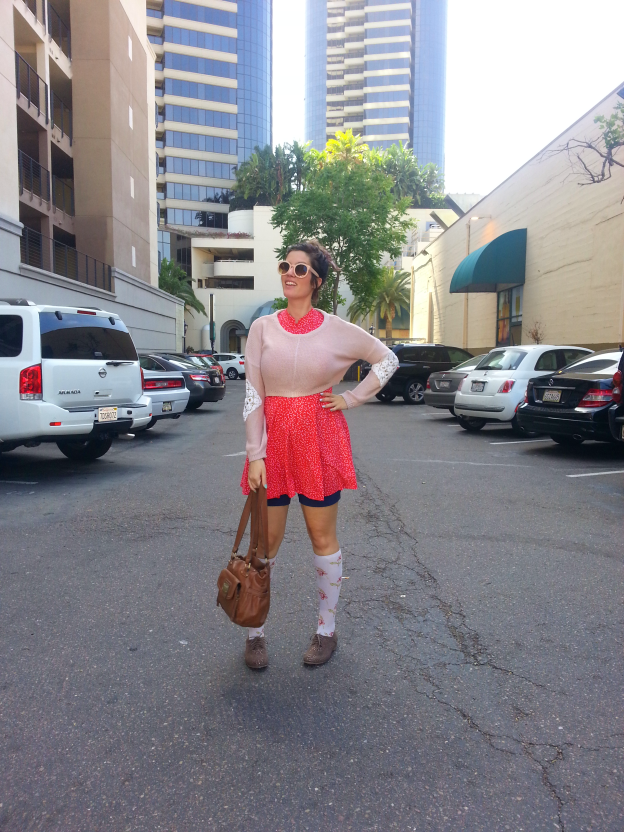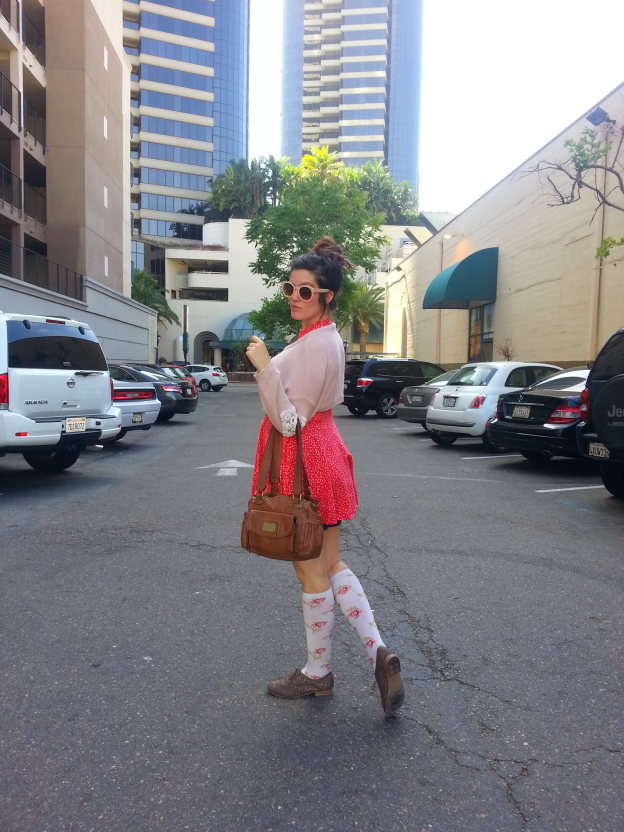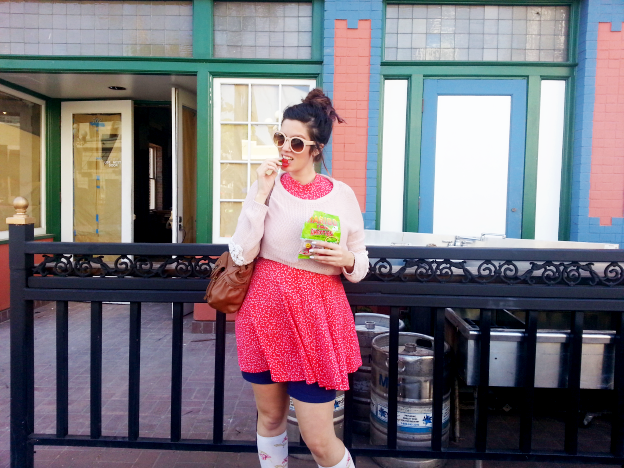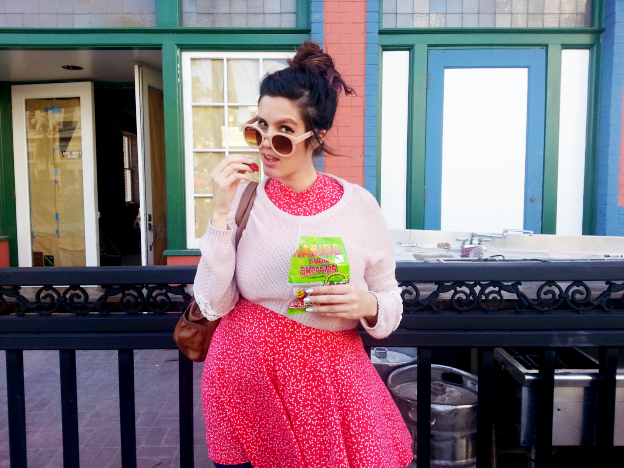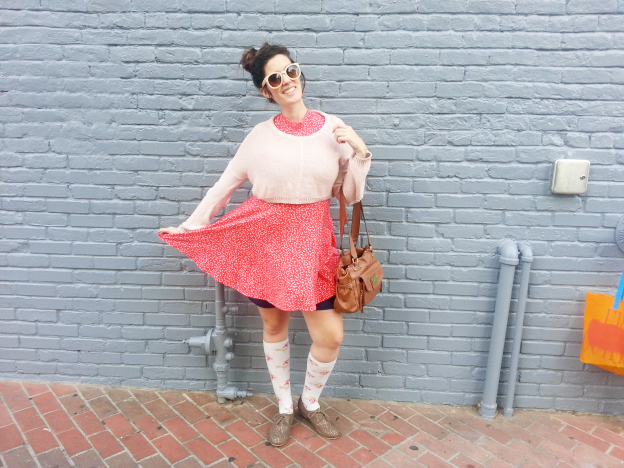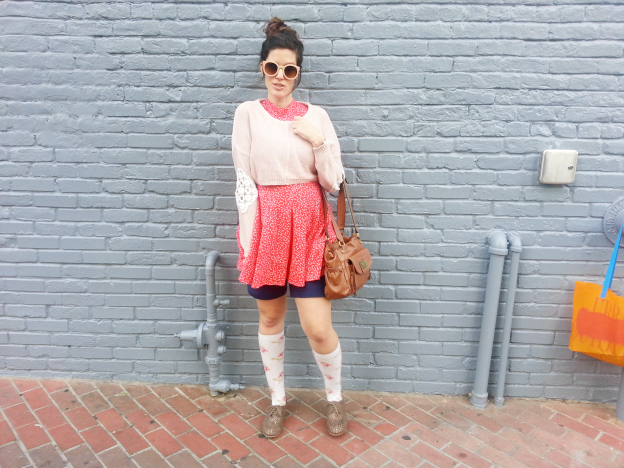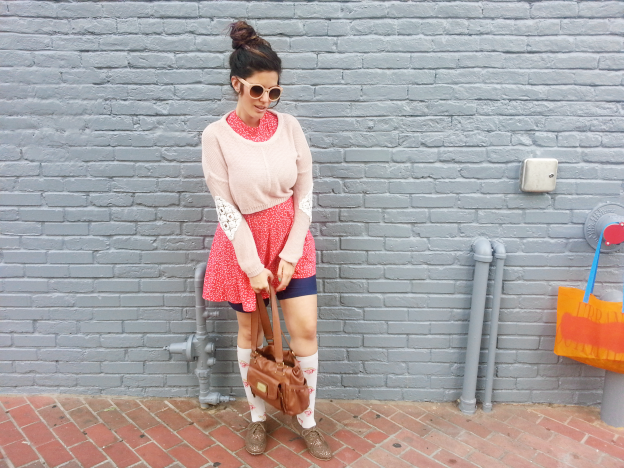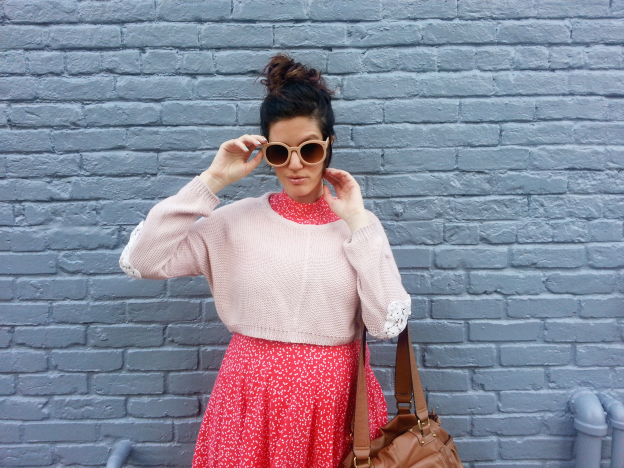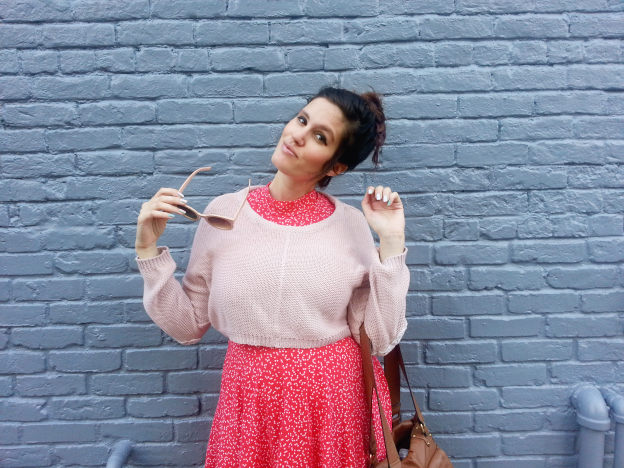 Outfit details:
Sweater, purse - from my shop
Socks - Urban Outfitters, super old
Dress - Urban Outfitters, super on sale (also worn here)
Sunnies - Meowdy (also worn here)
Shoes - Marshall's (also worn here)
Shorts - Walmart
Cherries - World Market
I love Gaslamp, and not just for the bars and restaurants. No, this place has some of the coolest walls and scenery for photos. Every time I'm there, I can't help but snap away at all the beautiful buildings and architecture.
Jess
and I had a great time scouting the best spots for lighting while scooting away from stoners and drunks. We also indulged in some delicious Thai food and picked up plenty of goodies from one of our favorite stores, World Market.
Sidenote, I've gotten much bigger than this, very fast -- our little man is finally growing!
If you like this look, here's some similar options: