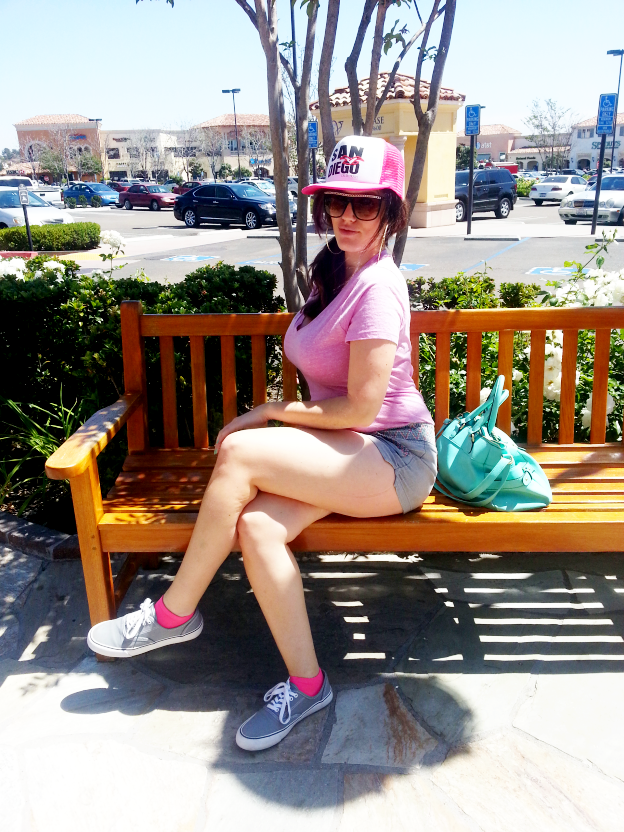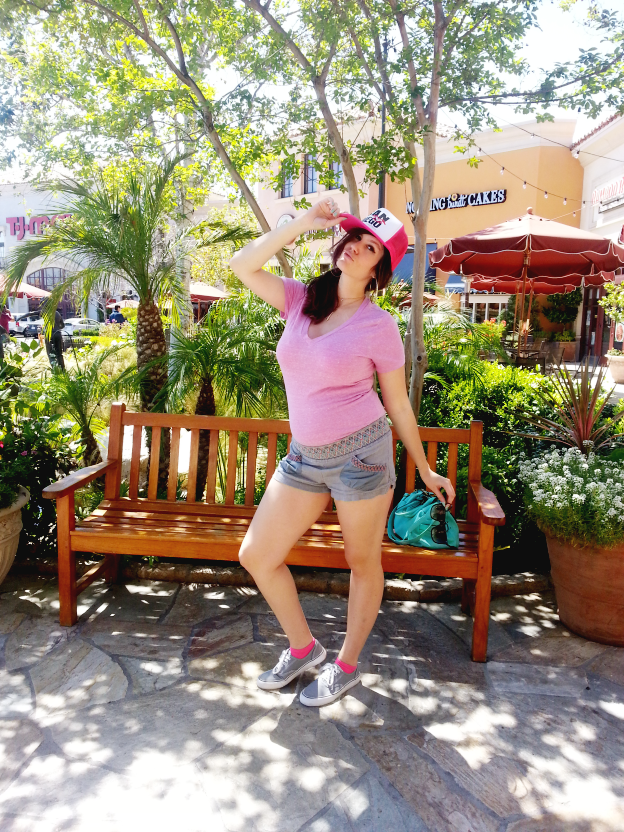 Outfit details:
Hat - souvenir shop
Shirt - Old Navy
Earrings, shoes, bag - Target
Shorts - thrifted, Twice
Sunnies - thrifted, Goodwill (also worn here)
Necklace - Forever 21 (also worn here)
Okay, so before y'all get on me about the title, I wasn't actually trying to impress anyone at the grocery store. That would be weird, because duh, I'm not single.
However, we DID take these photos before shopping at
Trader Joe's
, and there was indeed a dude working there following us around the store. I'm not sure if he noticed I was pregnant or maybe just saw three cute girls and was bored, but fortunately, he wasn't creepy. I mean, people at Joe's are always friendly. Whatevs.
At any rate,
Jessica
and Kristen and I had an entertaining time. We also had to grab froyo while there, because it was only a few doors down, and ignoring that would have been absurd. Also, if you're wondering what I'm doing in that last photo, I was tucking in my shirt. Nothing gross, I promise.
See my last outfit post
here
, and you can shop this post below: