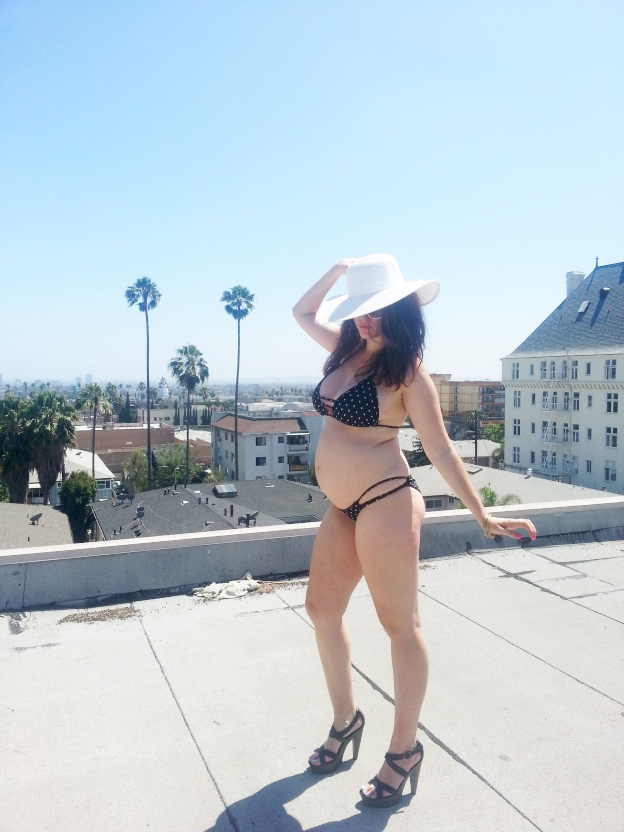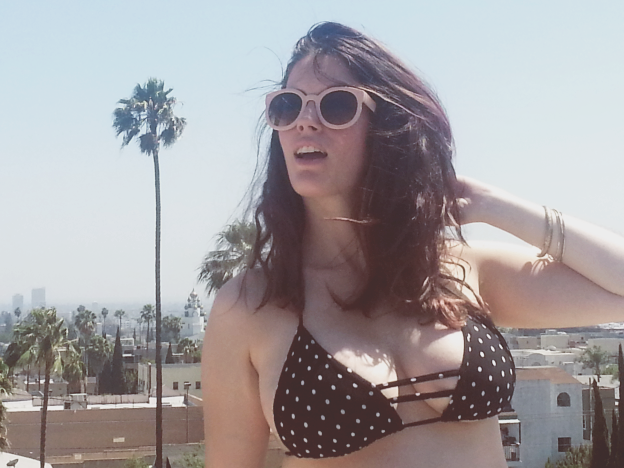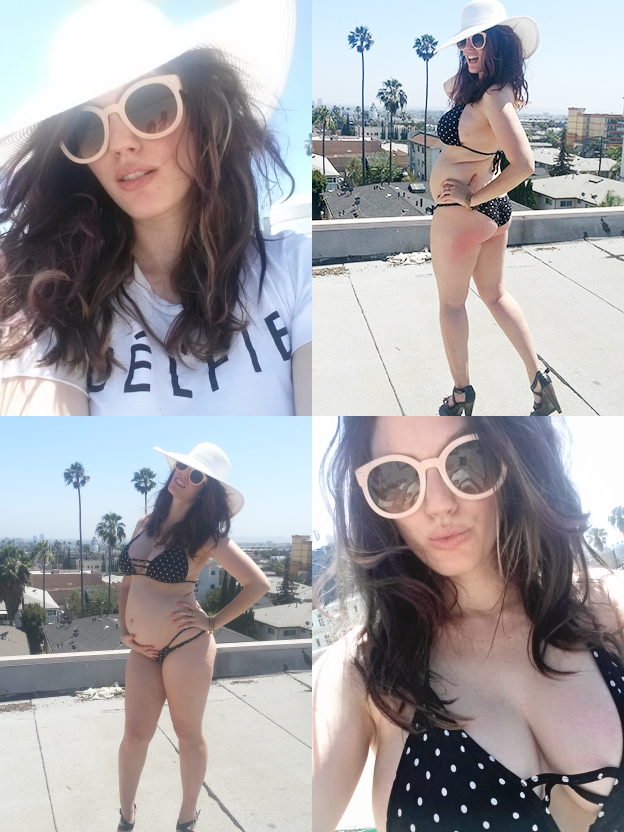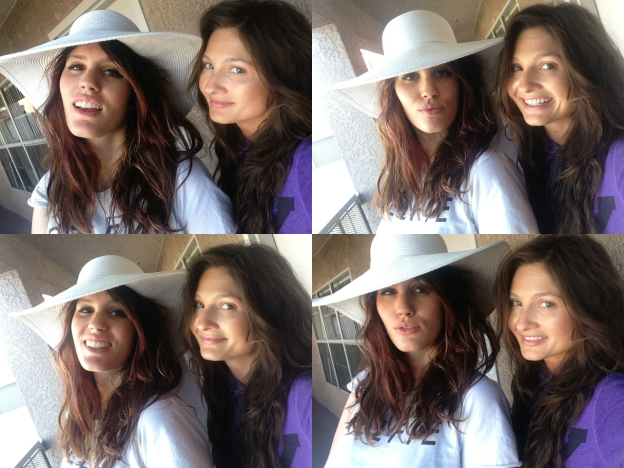 Outfit details:
Swimsuit - c/o AMI Clubwear
Sunnies - Meowdy (also worn here)
Tee - Mini Penny (also worn here)
Hat - souvenir shop
Shoes, bangles - Target
Ring - Avon
The other day,
Angela
and I snuck up on her roof to have a picnic, get a tan and take tons of pictures thanks to the beautiful views of Hollywood. These photos are special to me because they're the first ones that look somewhat maternity. :) I may have to do a bonus post because there were so many that I liked!
As for the outfit, I was a little concerned when I opened up my package from
AMI Clubwear
and saw that
this
swimsuit -- which I ordered in the biggest size available, large -- might barely cover my areolas. Fortunately, no nip slips occurred, though I wouldn't have cared since it was just Ang. At least I now know that it's safe to wear in public, and next time I'll make sure my butt doesn't get burned. I know I could've taken care of that with Photoshop, but as you're well aware, I'm lazy. Overall, I loved this look, if I do say so myself. And it was super hot, so the less clothing, the better!
Anyway, AMI is offering a
$50 gift card today for US residents
! All you need to do is fill out that Rafflecopter guy below. And, don't worry -- if you're shy about your own lady lumps, you can use it towards anything on the website, including
dresses
,
shoes
and
accessories
. Enjoy!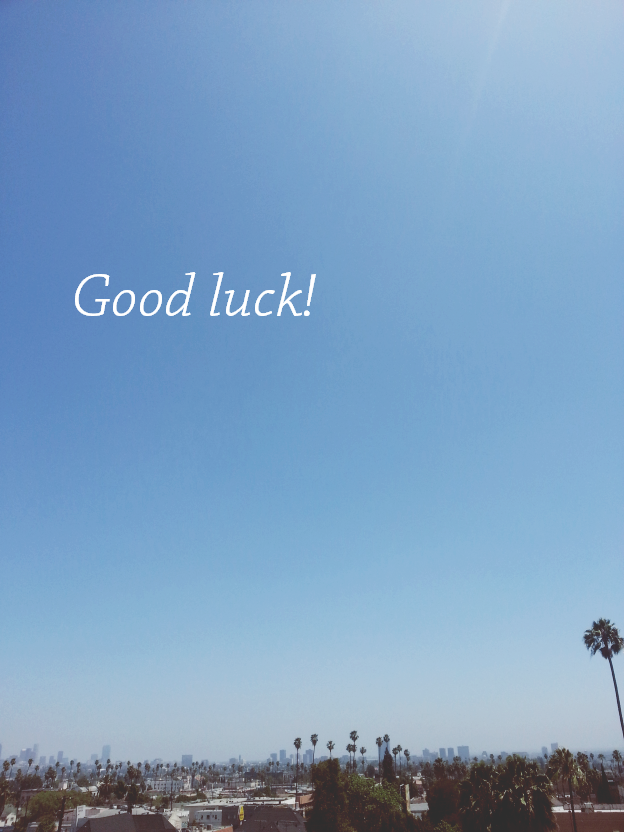 a Rafflecopter giveaway