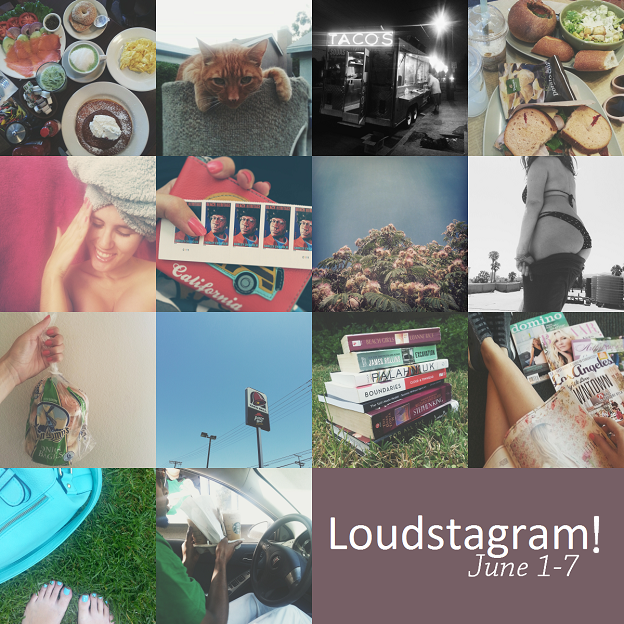 As
aforementioned
, I was on Loudmouth Lockdown this week getting ready for Michigan! However, I still managed to get out of the house, and though there are less Instas than usual to share, I had plenty of special moments... Brunch with
Raiza
, as per usual. / Mojo giving me the look of death. / Taco truck for dinner. / Panera Bread with B on book
launch
day. / Post-shower selfie. / Post office visit. / Fuzzy pink trees. / Continuing the
#bootyrevolution
(and was super excited when the originator followed me on
Twitter
). / Onion bagels on
Donut Day
. / Crunchwraps and breadsticks, please! / Next up on my reading list. Are we following each other on
Goodreads
yet? / In a cozy corner at Barnes & Noble with a stack of magazines. / Still loving this color on my toes. / Starbucks breakfast this morning thanks to B. We just watched
Pootie Tang
and now we're going to go look at more houses!
Other items of note:
Just a few days left to enter my AMI Clubwear
giveaway
!
I've posted some new reviews for
Believe
and
The Bachelorette
over at
Gotta Watch It
!
See last week's Instagram round-up
here
. Next one will be posted on the 28th, but if you have an account you can follow me
here
.