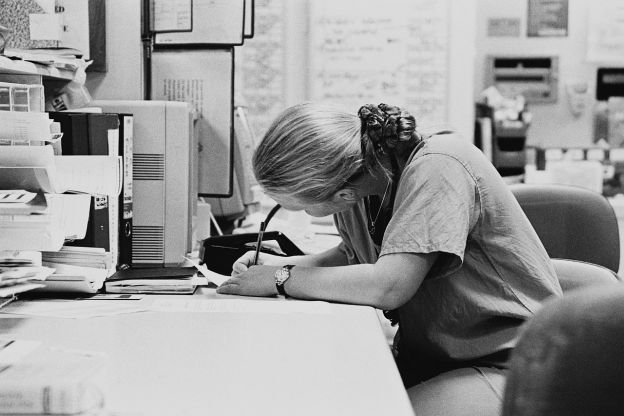 I was recently tagged by the lovely
Casee Marie
over at her
blog
to answer the following questions (and was very touched by her kind words). I don't always participate in these sorts of things, but as writing is my first love, I found it appropriate. Writing about writing is fun for me, so here we go.
1. What are you working on?
Without giving too much away, I'm about to launch a second blog and a website; I've started writing my second
e-book
; I'm (slowly) working on a novel; I write reviews for a
TV blog
; I'm prepping posts for the rest of the summer; I'm working on an e-course with a friend; and I'm developing a consulting business.
I'm also continually writing in my personal journal and putting together
Project Life
pages and of course, reading. Every writer should read a lot. I just started
Beach Girls
by Luanne Rice and next I'm going to dive into
Boundaries
by Henry Cloud and John Townsend. Others in my stack of to-reads include
Excavation
,
Rant
,
The Self-Made Model
,
For All the Wrong Reasons
, and
Wizard and Glass
. I also have
Call Me Zelda
,
Happy Handmade Home
,
Life After Life
,
Still Alice
,
The Marriage Plot
,
The Husband's Secret
and
Simplify
in my Amazon cart (after making this excessive list, I definitely need that last one).
2. How does your work differ from others of its genre?
I mostly write non-fiction. If I were to categorize, I'd say my work is self-help and inspirational. When I was younger I wrote a lot of fictional stories and novels and poetry, but even those things were based on my life (I have F. Scott Fitzgerald syndrome). I make my writing personal, as if I'm having a conversation with a friend instead of teaching something to a student. I use a lot of examples from my own life and make myself vulnerable. It isn't always comfortable, but it's effective and worth it. And, it's more fun.
I suppose that's what makes me different. Personality is key to creating any form of art. In order for your audience to be open to your work, you need to open yourself up first.
3. Why do you write what you do?
I've
always
wanted to use my writing to help people, especially women. I want to motivate and inspire. I want women to follow their dreams and live life to the fullest. I want women to be themselves, and deeply love themselves. I want them to feel powerful. I'm so blessed to have this opportunity to do that.
4. How does your writing process work?
I really don't have a structured process. I usually toy with an idea for a few weeks or months or years, jotting down thoughts once in awhile. I might make a loose outline of chapter titles or major plot points. Then, once I get over my fear of typing that first sentence, I force myself to sit down and write until the words flow like water from my fingertips. Once I'm in that mindset, I can get lost in my work for hours. Depending on what I'm writing -- whether it's a personal essay, an advice post, a list, a book or story -- the process always varies. Every day is
different
and that's why I love what I do so much.
5. Tag three writers to answer these questions next.
I choose
Charisma
,
Katy
and
Jessica
. All three ladies are bloggers, but also have other writing projects on the side. Of course, anyone else is welcome to answer this Q&A as well, so if you end up doing so please
tweet
me the link! I'm curious as to how and why others write.
*Photo found
here
.