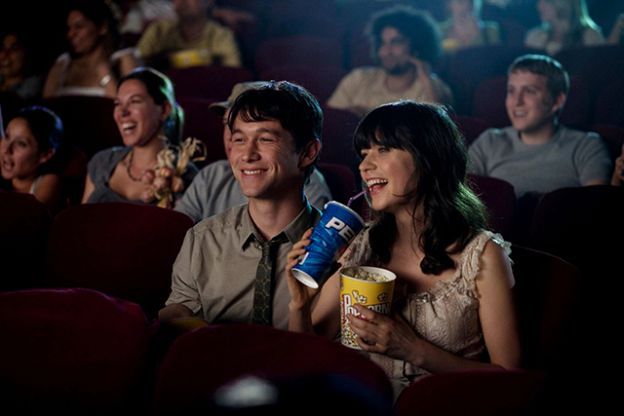 Film fans everywhere are hotly anticipating next year's
Cineworld new releases
. With the high-profile, big screen adaptation of EL James' best-selling book trilogy
50 Shades of Grey
starring Jamie Dornan as kinky billionaire Christian Grey and Dakota Johnson his submissive "slave" Anastasia Steele due for release on Valentine's Day; seats are expected to sell out fast for this unconventional love story.
As well as
The Hunger Games: Mockingjay Part 2
,
The Fantastic Four
,
Prometheus 2
and
Terminator 5
, other new releases to keep your eyes peeled for include
Bond 24
, Sam Mendes' action-packed follow up to 
Skyfall
based on Sebastian Faulk's Bond novel 
Devil May Care
,
Marvel's The Avengers 2: Age of Ultron
directed by superstar Joss Whedon and the much anticipated debut of another Marvel superhero entitled
Ant Man
. 2015 is set to be a big year for Marvel and with Edgar Wright's Ant Man already being compared to his previous successes Scott Pilgrim and The Cornetto Trilogy, viewers and die-hard fans of the comic are sure to love his latest tongue-in-cheek take on superhero pop culture.
Excitement is also building for 3D fans with the upcoming release of
Avatar 2
set to blow the box office success of its prequel
Avatar
out of the water (pun intended) with a plot line set in Pandora's aquatic landscape. But the real jewel in the 3D movie crown next year is likely to be the next Star Wars installment entitled
Star Wars: Episode VII
.
With fans holding their breath, many will be intrigued to see the results of the film director J J Abraham's collaboration with Disney. Due to feature a healthy dose of fight scenes, flying ships and otherworldly creatures, this is a release bound to benefit from a 3D format. Although previous episodes have divided the critics, there is no doubt that this is a must-see release that is likely to return Star Wars to its rightful place on the throne of cult cool.
For younger cinema fans, there are two Pixar treats destined to hit the big screens. The first is entitled
Finding Dory
, the sequel to much beloved
Finding Nemo
. Following the adventures of cute and quirky Dory, Pixar are sure to strike gold with another fishy fable. The second title is
Inside Out
, an animation directed by Pete Docter (director of 
Monsters Inc.
and writer of
WALL·E
), which explores the inner workings of the young girl's subconscious. Kids' movies
Alvin and the Chipmunks 4
and
The Smurfs 3
are also in the pipeline to delight your little ones next year.
*Photo found
here
. This post was published in association with Cineworld.