I spent an afternoon catching up on my album this past weekend and I think I'm done with May. I haven't kept everything in complete chronological order, but as long as the photos make sense together I'm not concerned. For this set I finally got to use some
Instagrams
, which was really fun and different. They might be my favorite spreads so far!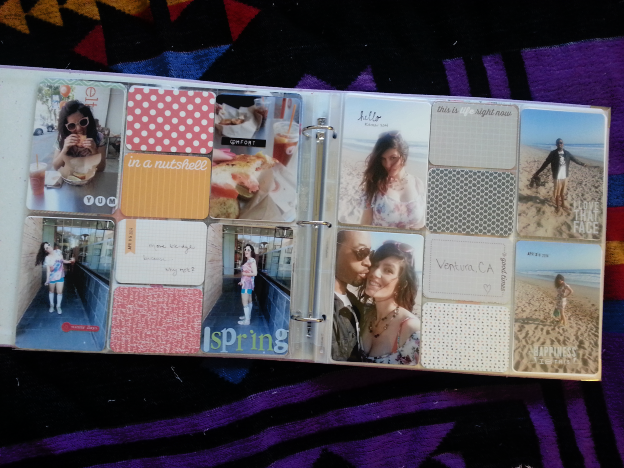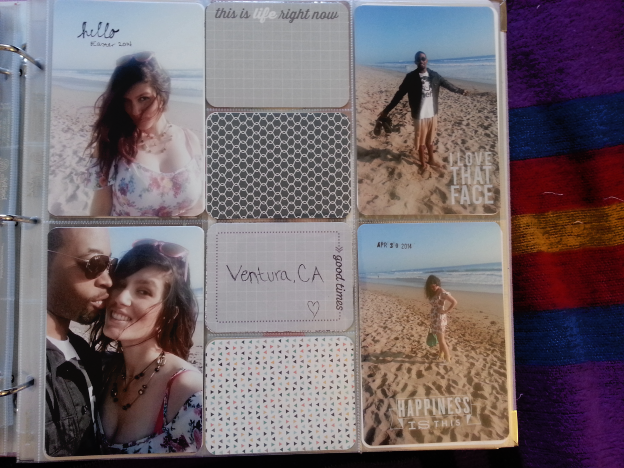 I'm truly happy that I discovered PL through one of my kindest and dearest friends,
Jess
. I'm so excited to make one of these each year for our growing family and look back on them in the future. While visiting Michigan over the last two weeks, I loved looking though my old photos and scrapbooks. Walking into the bedroom at my parents' house is like entering a museum of my life from middle and high school. For the longest time I considered those years to be awkward and painful, so I'm glad that I have books and albums that focus on the good things.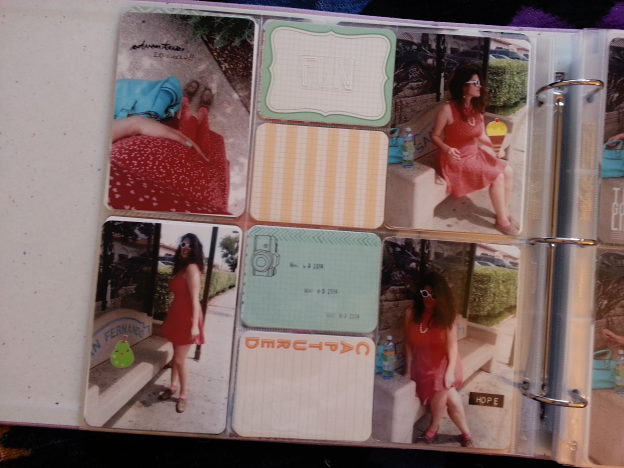 The first two pages covered a grilled cheese lunch with
Jacquelyn
and my Easter afternoon with
Brandon
at the beach. These next two pages are from a froyo date, also with Jax. I really adore that dress from
Urban Outfitters
but even though I was halfway through pregnancy I still got harassed so much walking down the street that it will be awhile before I muster up the courage to wear it in my neighborhood again.
I've mentioned before that I've been trying to hunt down the perfect pen for journaling on my photos after being disppointed with
Slick Writers
. I ordered a
Copic multiliner
from
Taylored Expressions
next and I hated it immediately. The ink came out scratchy and it was difficult to use. It didn't look clean and wasn't what I wanted at all. Frustrated, I emailed the shop gal and she sent me a set of
Project Life pens
instead, free of charge (excellent customer service, right?). It turns out that the PL pens are perfect for PL and my favorites yet. Go figure.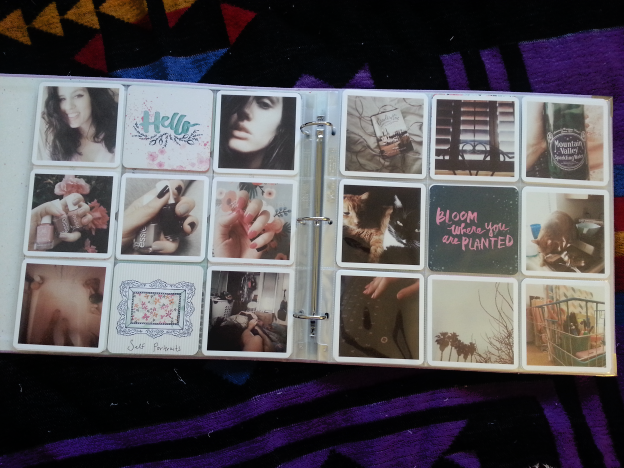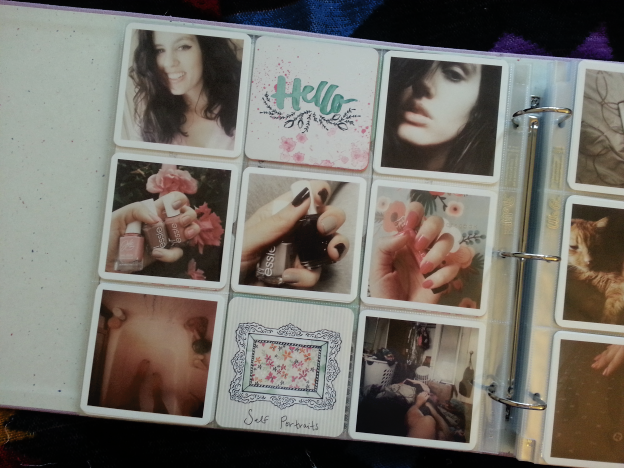 I didn't have anything to put behind the second froyo page so I'm leaving it blank until I can order more photos from
Snapfish
. The first set of 'grams is from my two-week San Diego stay in May so maybe I'll add 4x6 photos from the trip to those empty spots. I'm a little obsessed with how well the 4x4 cards match the Instas so well. I chose two sets of journaling cards by We R Memory Keepers
here
and the IG prints were ordered from
Origrami
(the quality is amazing). This layout of 9 4x4 pockets is by We R Memory as well and you can find it
here
. I had so much fun organizing these square photos into categories like selfies, life at home, and out on the town.
Other supplies used include We R Memory Keepers Linen 12x12
3-Ring Binder Album in Grape Ice
, EK tools
Mini Punch
, Becky Higgins Photo Pocket Pages in
Design D
, Project Life Core Kit
Jade Edition
, and a few random stickers collected over the years. You can see my first two updates
here
and
here
.