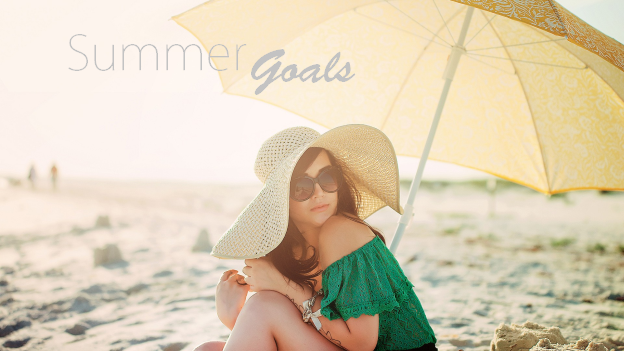 After being inspired by
Jessica
's and
Charisma
's 30 things in 30 days lists, I decided to make some goals for the season. I do this pretty much every year (see
2012
and
2013
) but it's always different. Whether the items have to do with work, play or pregnancy, I hope I accomplish them all while enjoying everything that summer has to offer. It's my favorite time of year.
1. Decorate our new home and create an
office
area.
2. Make lots of summery,
non-alcoholic
drinks.
3. Spend more one-on-one time with B before baby comes.
4. Enjoy every moment of my shower(s) and write thoughtful thank-you notes.
5. Fill July + August editorial calendars with ideas I'm 100% passionate about for both blogs.
6. Take more just-for-fun photos to pop in my
Project Life
album.
7. Attend a
Lamaze
class.
8. Join a
Meetup
group so I can make friends with kids.
9. Get out to a
beach
at least once a month.
10. Go on a (very mild) hike.
Are you making any new goals this season? Feel free to
tweet
me your posts if you make a similar one, and I'll check it out when I get back to LA! ;)
*Photo found
here
.