Today I'm launching three major projects, all of which I've been working on for months, and I'm absolutely thrilled to finally share them with you. First up, my baby blog, simply titled
Baby Loudmouth
! I'll be posting weekly
pregnancy updates
until he's born (and baby updates after) but ultimately I want it to be an informative resource for mothers (and soon-to-be mothers, and someday mothers too). I'm really looking forward to sharing my experiences and knowledge in a specific place. I jumped into my pregnancy completely blind and I'm sure there are other women who feel the same way! I've had a lot of questions that I needed to find my own answers for (the hard way) and I hope to convey them in a fun, easy fashion. I'll be posting a little less there than I do here (3-4x per week) but be sure to follow along on
Bloglovin'
so you don't miss anything! This week I'll be sharing personal photos of food and family from my Michigan shower. You can read more about the blog's mission
here
!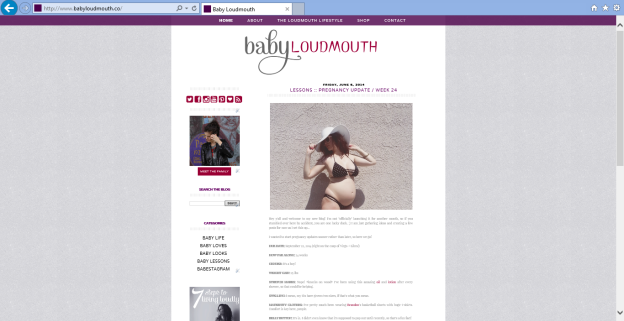 Next up is
stephanieshar.com
! You could say this is the "hub" of all of my blogs and projects. I'm so happy to finally have one place that ties everything together. I also think that
Bobbi
, who designed this suite of sites, did a fabulous job at creating a cohesive look. Here, you'll find my
writing
and
modeling
portfolios, along with a list of
services
I offer -- which now includes blog coaching! Whether you'd like a one-time consultation or a series of sessions, I'm here to help, and I can't wait to work one-on-one with some of you on your blogs. Shoot me an
email
if you're interested and we'll discuss a package and price to suit your needs and budget. It's time to blog loudly!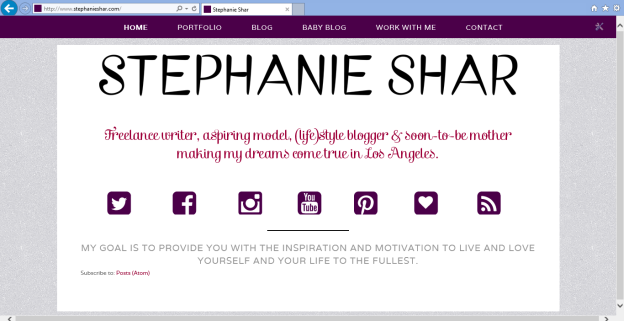 I've also started an Indiegogo
campaign
that includes some awesome goodies for those who donate. Similar to
Kickstarter
, Indiegogo is a fundraising site for small businesses. I chose this one after seeing a few other bloggers use it and so far it's been super user-friendly! The funds collected from this campaign will go towards my next projects, which include a clothing line and an interactive e-course, both debuting in 2015. Plus, 5% of proceeds will go to charity. You can read lots more details over at the Indiegogo
site
! Some of the "perks" include a complimentary consultation, free stuff from my
store
and more!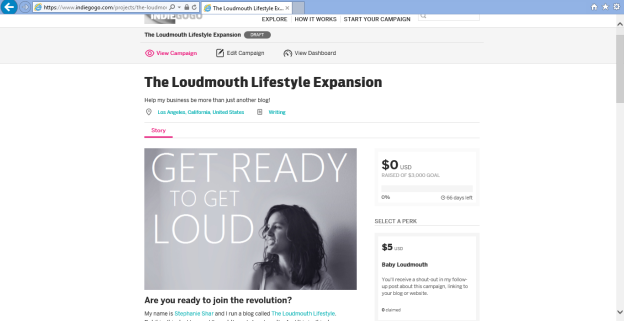 Every penny I've made from my book, blog and shop thus far has gone right back into my business. Your support means the world to me because it literally keeps my dream alive. Together, we can continue to create inspiring content that empowers and encourages women.
Thank you!