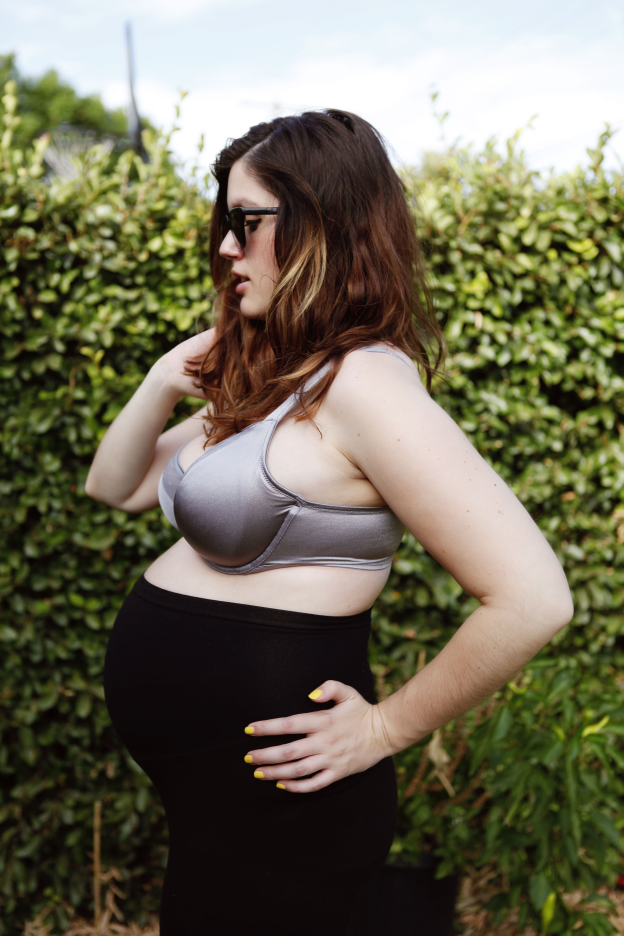 When I got an email from
Vanity Fair Lingerie
about trying some of their bras, it took me about half a second to respond with a HELL YES (and normally I'm terrible at replying to emails).
Though I used to be shy about my XL ta-tas, they're now my pride and joy. This year I've grown to a whopping 36G (equivalent to 36DDDD, which should actually be 38 by now thanks to my widening ribcage, but I digress). I chose four bras in a variety of sizes and styles so I can wear them both before and after baby. Unfortunately they're not nursing-friendly, but they're already snug, so the cups would runneth over at that point anyway. However, bras last forever if you care for them properly, so I'll be holding onto them for future usage. And now that you're sick of reading about my tits, let's move on.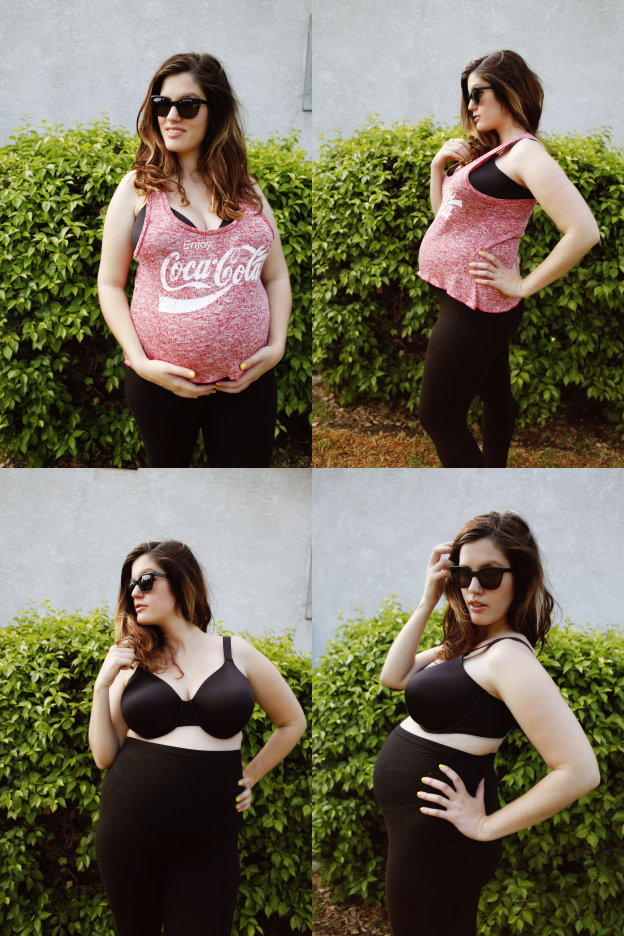 This first one is the
Beauty Back Smoother Full Figure Bra
in 38DDD and it's by far my favorite. It definitely has the best fit thanks to the size, but I also love how smooth it really is. The underwire offers great support but doesn't push up so much so that I look like a pregnant porn star.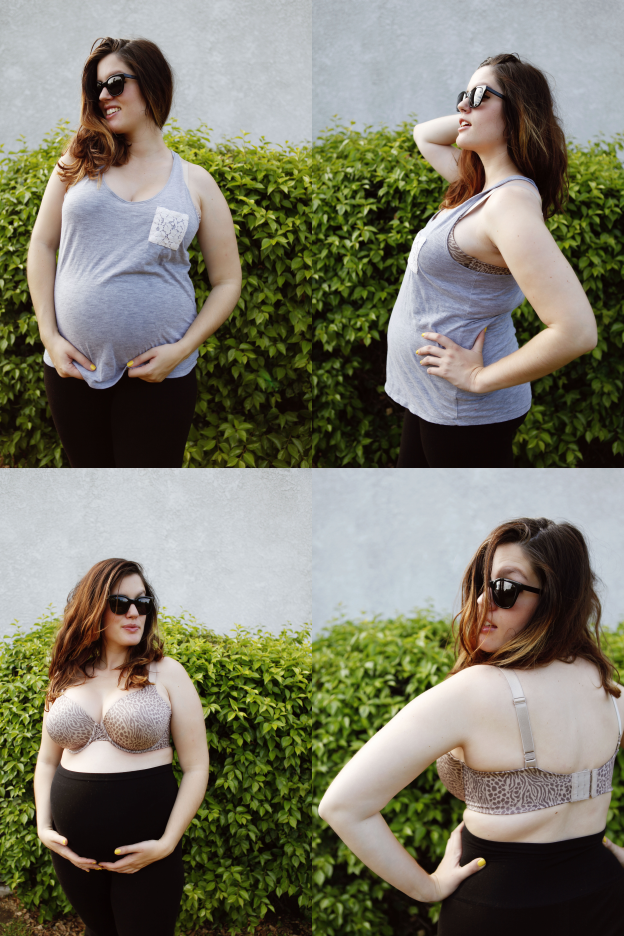 Next up is the
Full Coverage Zoned-In Support Underwire Bra
in 36DD. Since the cups are smaller it didn't stick out from behind my shirt as much, but it did cut into my ribs a little.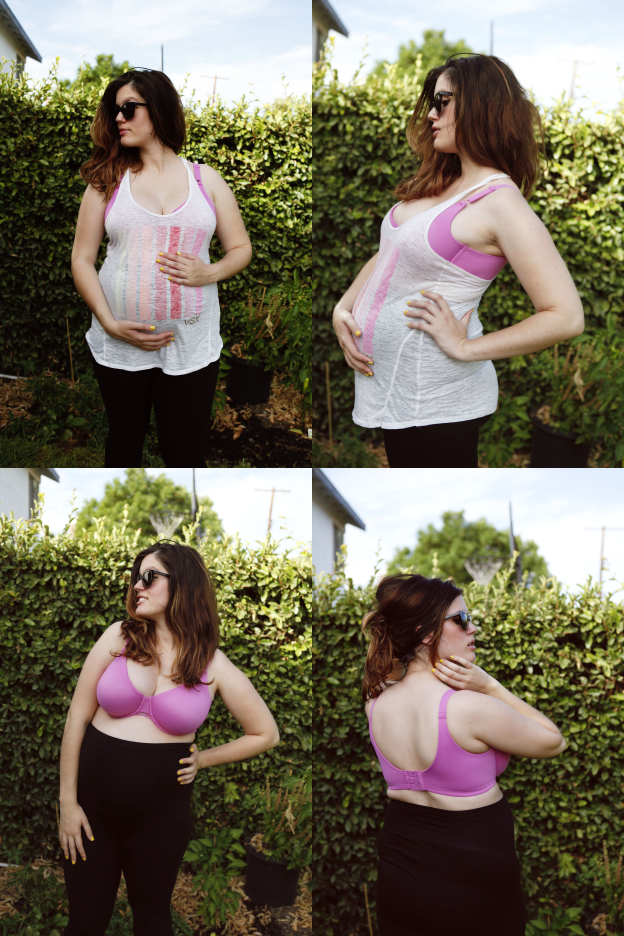 The cups of this
Curvation Beauty Back Smoother Underwire Bra
in 38DD weren't quite big enough, though I did love the cleavage they gave me, and the pink color is too cute! This is one I would definitely show off under a sheer top or a white dress.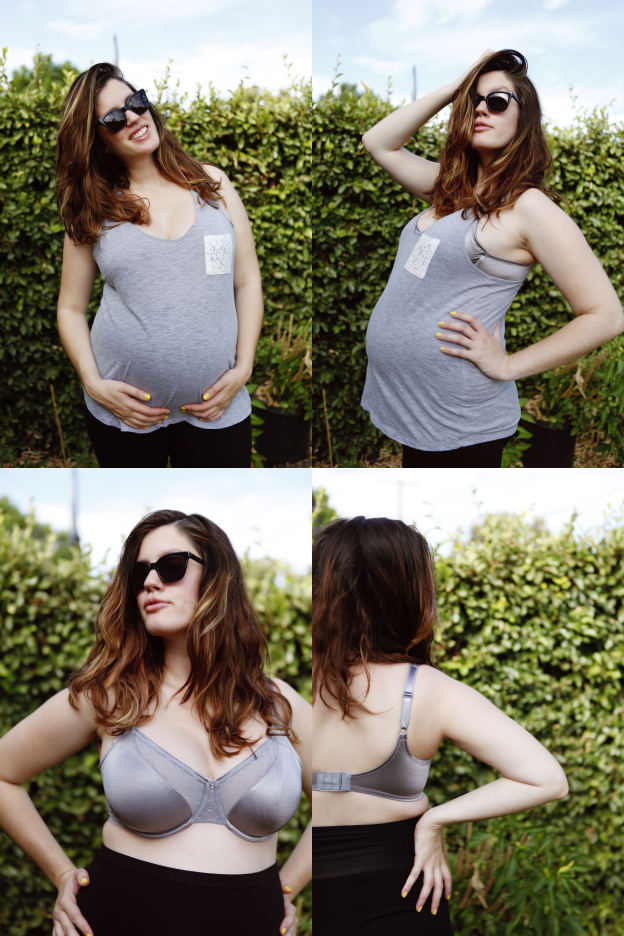 This last one is the
Curvation Side Shaper Bra
in 36DD. Though it's pretty sexy, the fabric was a little thin for my taste. In fact, I was worried it'd be a bit too nippy for photos. Yikes! All in all though, I'm pretty pleased with this new set of intimates. Hooray for boobies!
*Thanks to Vanity Fair for making this post possible. The tanks are from
Target
and
Victoria's Secret
, prescription sunnies by
Bonlook
, nail polish by
Julep
, and leggings from
Motherhood Maternity
. Photos by
Megan Burke
on July 25, 2014 in San Fernando, CA.