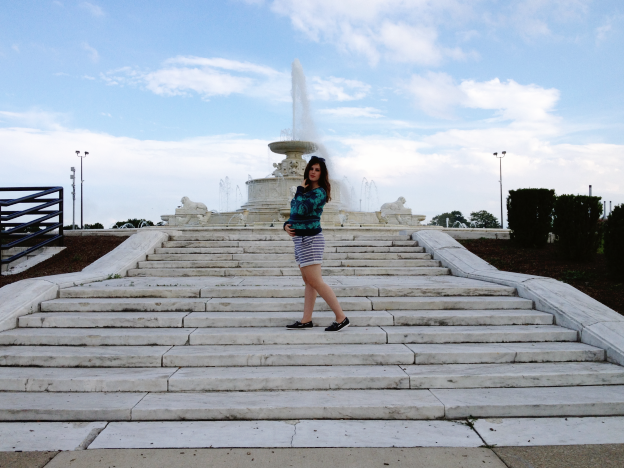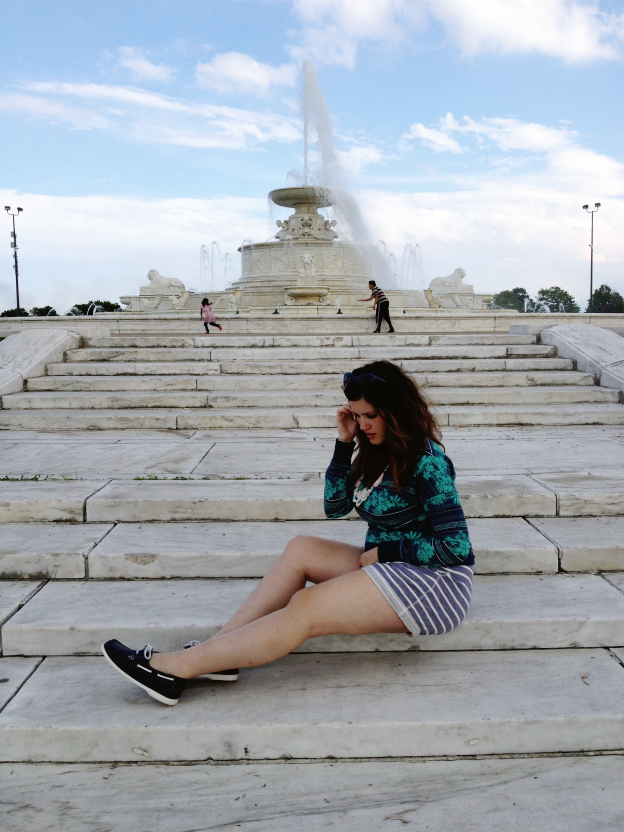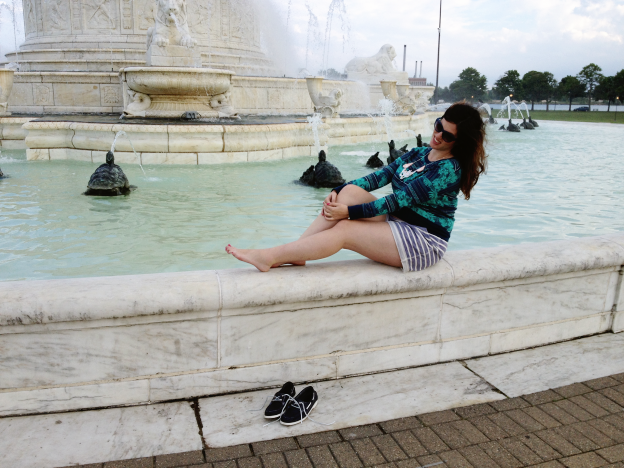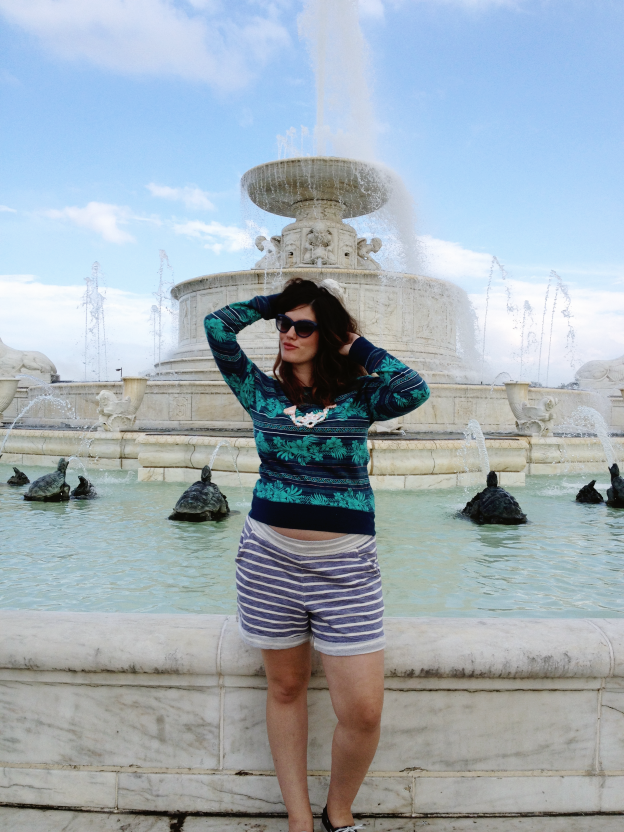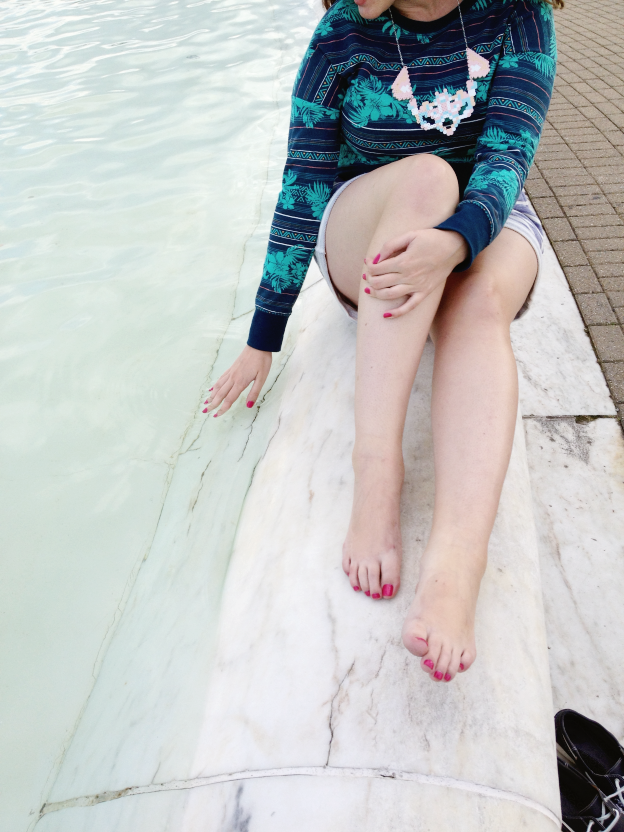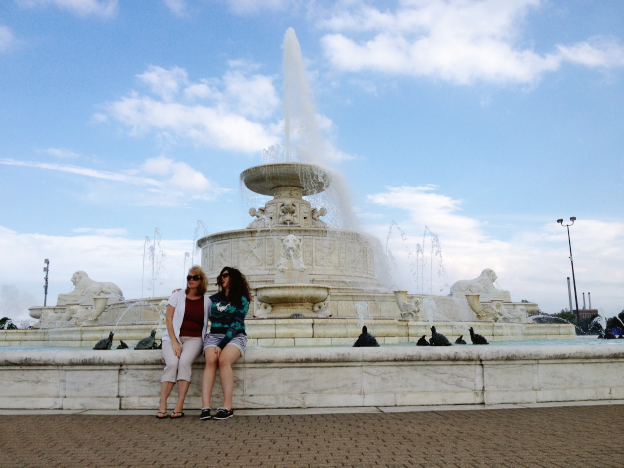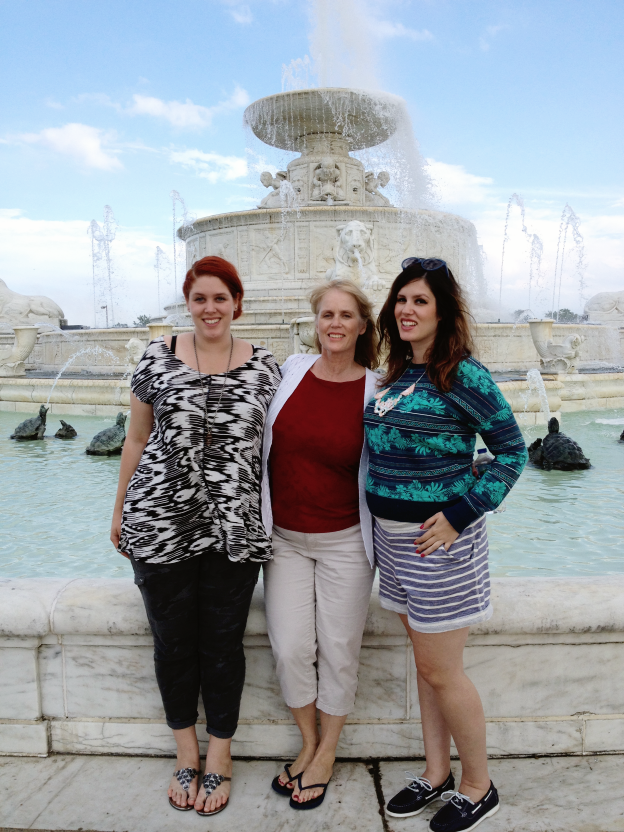 Outfit details:
Sunglasses - for sale in my shop here
Sweatshirt, shorts - Target
Shoes - Clarks
Necklace - gift from my friend Heather
Nails - Pro Nails
I had to sneak in some photos of my mother, sister and I. This was my mom's first time at this fountain in 20 years and it was too magical of a moment not to share. We also thought it was fun that a man and his daughter were playing in the background -- almost like foreshadowing. :) We didn't get many "bump" pictures because all of our batteries were simultaneously dying, but you can definitely see it peeking out!
Sadly, this is the last of my maternity photos from Michigan. I loved going through these and I can't wait to do it again when I choose which ones to scrapbook and display (it'll be tough).
*Photos by
Liz Shar
on June 25, 2014 in Detroit, MI.