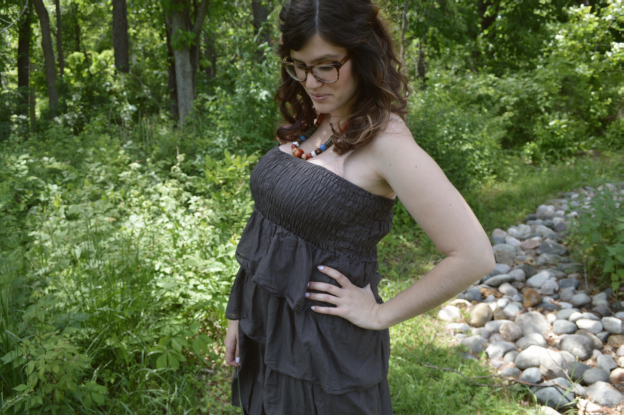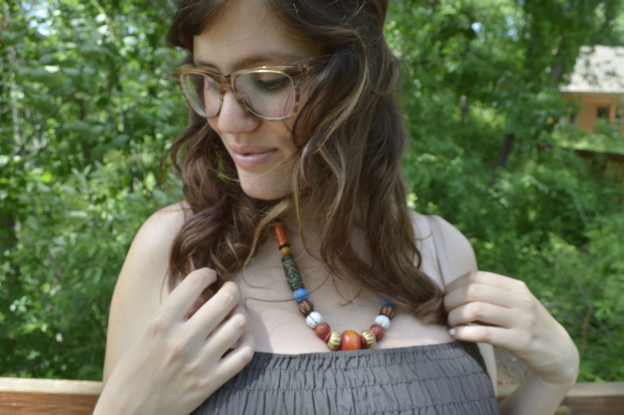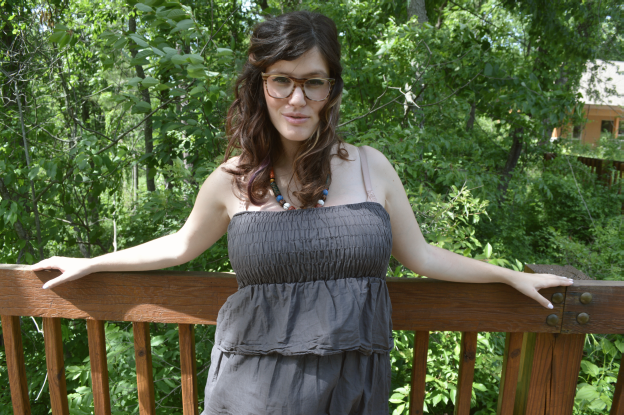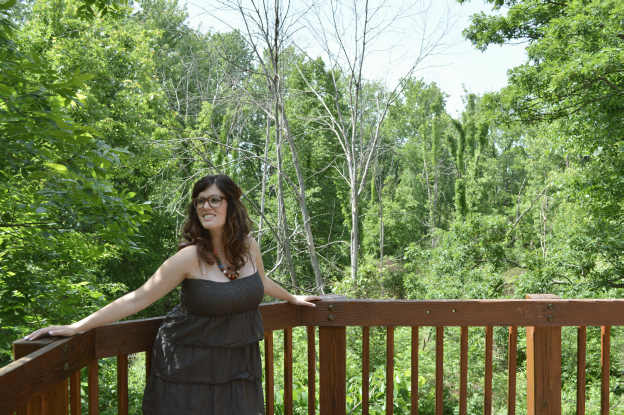 Outfit details:
Glasses - c/o Glasses Direct
Dress - thrifted, Value World
Necklace - borrowed from my sister
Hair - Kristi at The Studio for Hair
The dresses I'm wearing for this and tomorrow's set were both thrifted and gifted by
Liz
(see, I told you she took good care of me while I was in town). She had texted me photos of our options while she was shopping and this one with the ruffles was my top choice. Super cute, right? Please ignore my cankles, though -- no one told me that compression on the plane could cause swelling. On my way back, I made sure to splurge on a bigger seat in the front so I could put my feet up!
But enough about that -- how pretty and peaceful does it look at the
Stoney Creek Nature Center
? We loved exploring this place as a kid, and it was so fun to return. I can't wait to bring my son to visit his grandparents and get to see all the places I used to play at.
*Photos by
Liz Shar
on June 15, 2014 in Shelby Township, MI.