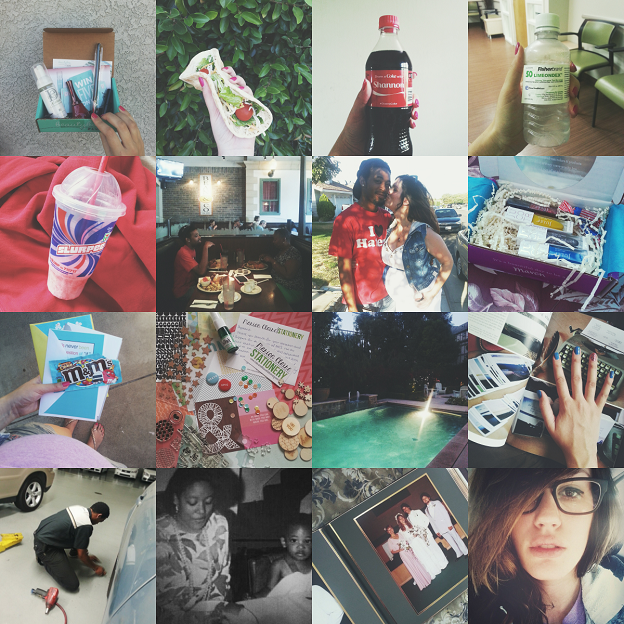 Not only did I get to catch up on blogging this week, but I also got to catch up on mail. It was a blast opening my little packages from
Beauty Box 5
and
Julep Maven
. I actually skipped my last Julep box to save a little money, and I cancelled my BB5 subscription, but it was fun while it lasted. I also received a little card from
Marion Claire
(AKA
Chelsea
) in honor of her new
stationery line
, and a scrapbooking kit from
Studio Calico
to go along with their
Jubilee
e-course (it's beautiful). On a heavier note, I got a flat tire and B's phone broke and my brand new (too-cheap-to-be-true) watch broke all in the same day, but they've since been fixed. We had a fun and relaxing 4th with his mom and met a bunch of new, interesting people. I also had to throw some #throwbackthursday photos in there because, well, why not. I've had an obnoxious headache and sore throat for most of the weekend though (hopefully from too much firework smoke and nothing serious) so I'm going to cut this short. Enjoy the rest of your holiday weekend -- and to those outside the US, have a happy Sunday!
See my last Instagram round-up
here
, and you can follow me
here
.