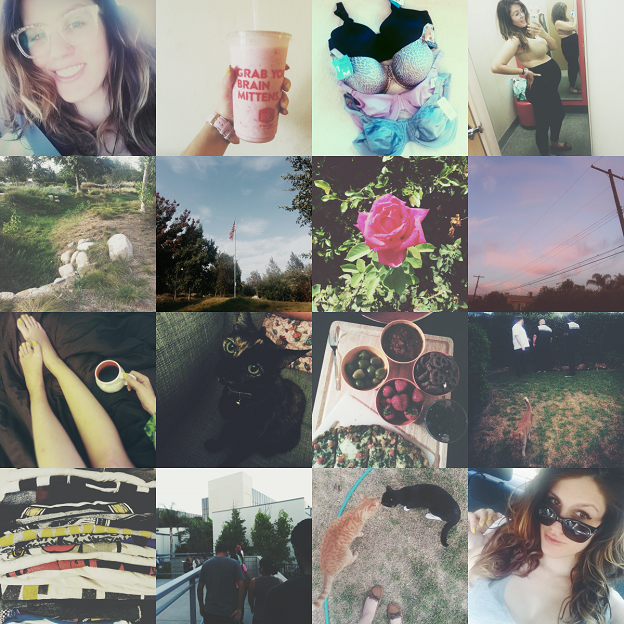 This week obviously got pretty personal with posts devoted to loving
myself
and loving my
man
. I guess you could say there's been a lot on my mind lately, and I'm so grateful that I have all of you to share it with. The support system I've found through the blogosphere since starting TLL has been incredible.
To be honest, I wasn't in the mood to take many pictures these past few days, hence the low amount of 'grams. I've been allowing myself more sweet, quiet moments in order to make up for the rough patches.
One thing I've realized is that, even when we think everything is going wrong, we're actually right where God wants us to be. When we see something as "wrong" it actually just means that we're not getting what we want, when we want it and it really is "right" for us even if we don't understand it. When we feel as if our prayers aren't being answered, it could just be that the answers we're receiving aren't the ones we expect. Or, the answers are coming and God is working behind the scenes. We only see one side of the story. We can do our part and meet God halfway, but we need to allow Him to do the rest.
I'm not sure if any of that makes sense, but just wanted to share a little thought that gives me hope in chaos. I hope it helps you too. :) Many thanks to the following people who made my week special...
Lauren
+ hubby for meeting B + me at the movies,
Jen
for yummy eats and girly chit-chat at her place, the nice lady at
Vanity Fair
for sending me awesome bras (reviews coming soon), and anyone who has donated to my
Indiegogo
campaign so far (you rule). Also,
Jacquelyn
is hosting a small shower for me with some former co-workers today and
Megan
is documenting the whole thing -- can't wait!
PS: Be sure to follow
Baby Loudmouth
on
Bloglovin'
if you haven't yet. I've been posting pretty frequently over there, too! Thank you for all the positive feedback. It ain't your average mommy blog!