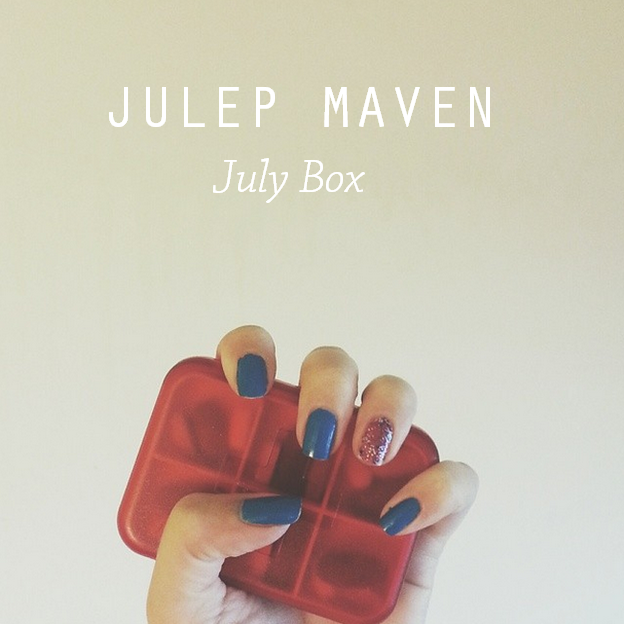 These photos were obviously taken from my
Instagram
, so the quality sucks. Sorries.
Here's a full list of everything I got:
Julep
Nail Lacquer in
Linden
(blue)
Julep
Nail Lacquer in
Dawn
(yellow)
Julep
Nail Lacquer in
Braiden
(graphite stardust)
Julep
Nail Lacquer in
America the Beautiful
(red glitter) [add-on]
I honestly don't even remember what those treats were though. Hard candies? Tootsie Rolls? Whatevs. I ate 'em anyway. #pregnancybrain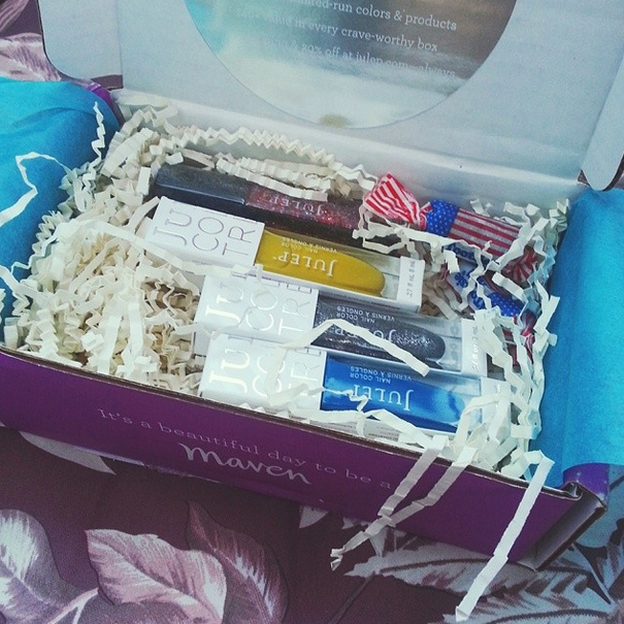 Oddly enough, my favorite polishes turned out to be the sparkly ones. They're both really fun and unique, and stayed on my nails super well.
The first combo I wore was Linden and America the Beautiful, which would've been perfect for Independence Day, but of course I didn't have time to paint them until the day after. Oops. It was still fun for the weekend, though, and there's always Labor Day! I seriously loved these two together -- Linden is nothing to write home about, but pairing it with America was perf.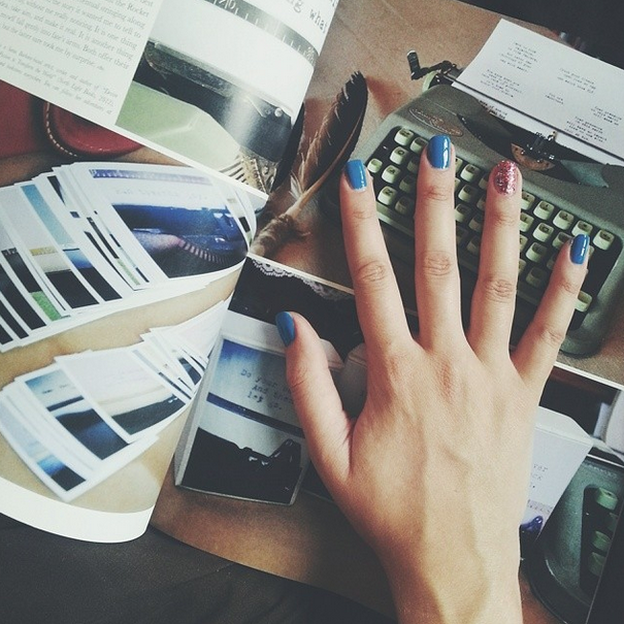 Next, I tried Dawn. It was such a fun, bright color for the season so I left it on for awhile. However, putting it on in the first place took a bit of patience. This polish was VERY thin and needed 3-4 coats. I read somewhere that when using neon colors, you should paint your nails white first, and I think I might try that next time.
Lastly, I wore Braiden. It reminds me of concrete. It's awesome. I love that it's sparkly, yet gritty. Some people may not like the rough texture, but I have no complaints!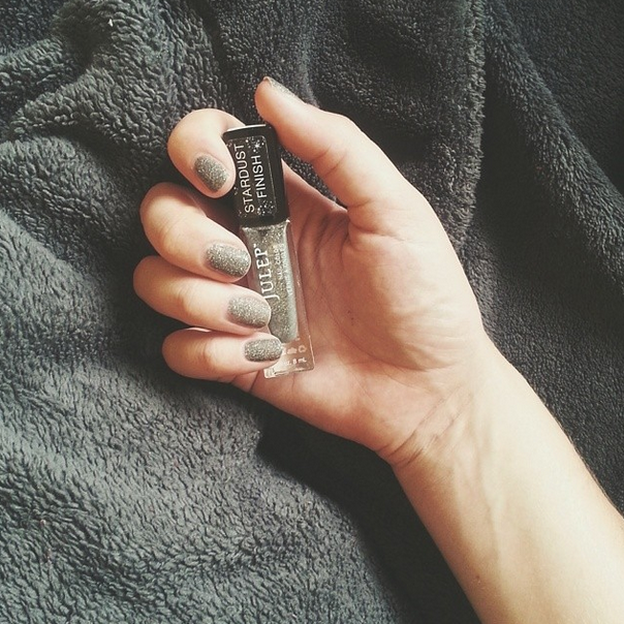 That's all, folks. Feel free to also check out my posts on the
March
,
April
and
May
boxes!