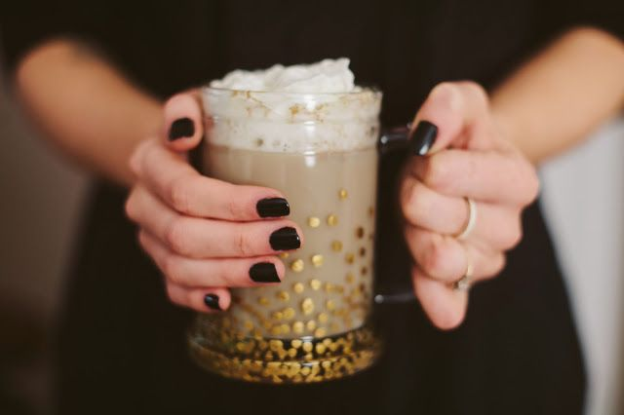 Grab a cup and stay awhile. (You may want to add ice if you're here in LA.)
"People often ask if I get lonely, if I get scared being that far from home. I've never really been able to grasp the question: why would I be lonely or afraid when there's so much to see, when (really) I could be home within hours of deciding to go to the airport?" More
here
.
8 things to do
when your internet business is slow.
5 secrets to success
that can apply to anyone.
'When asked, I would quickly say that once blogging became like a "job" for me I would stop. I only want to do things that I am truly passionate about, and if the time arrived that I felt like I was half ass-ing it I would just change it or stop. Life's just too short to waste time.' More
here
.
How to plan a
kitchen renovation
on a budget.
How living in LA makes you
see money differently
.
I think we need a trip up to B's old stomping grounds, Seattle. I've seen two bloggers post about it (
here
+
here
) in the last week. It's a sign!
I wish my journal looked as neat and pretty as
this
.
A latte with homemade
almond macadamia milk
.
A grown-up Popsicle that includes both
caffeine and alcohol
. Yum!
A healthier, DIY version of Disney's famous
pineapple whip
!
"But think of all the texts you've left unreplied, the e-mails you've ignored, the Facebook events you've declined. Think of all the times you've initiated contact instead of having the friendship brought to you. Think of all the times you've said you're too busy with work or family or school. All of that adds up to being a convenience friend." More
here
.
This is
literally
the coolest necklace ever.
It's okay to say that
you didn't
wake up like that.
The sweetest
summer braid
. If only I wasn't so lazy with my hair.
"Sometimes it makes me sad that I can't offer more time to this blog because I know that even though it's a public place and I write to share things with an audience in mind, so much of this is just for me. The process of making things, the weekend stories about where we went, the photos of our messy house one week and a room tour the next -- it's all so I can remember how this worked five or ten years from now. Sometimes I ache to record it all and then other times I wonder what I'm so worried about forgetting. The details, I suppose." More
here
.
Two of my favorite blogs,
The Florkens
and
A Bowl Full of Lemons
, just got makeovers!
I love my
sister's crafty idea
for keeping track of her workouts. She also just made a new Facebook group,
Team Healthy Curves Detroit
. Check it out!
Fenn made the
cutest camera bag
for me!! Now I just need a new DSLR and we'll be all set. ;) Until then I'll use it to protect my film camera and lenses. (Thank you so much!)
Jenmarie
recently posted about her new MOO cards, and I'll be ordering some myself soon with the help of
Bobbi
! It's been at least two years since I've had business cards made... yikes!
See my last link roundup
here
and my top TLL posts
here
.
*Photo found
here
.