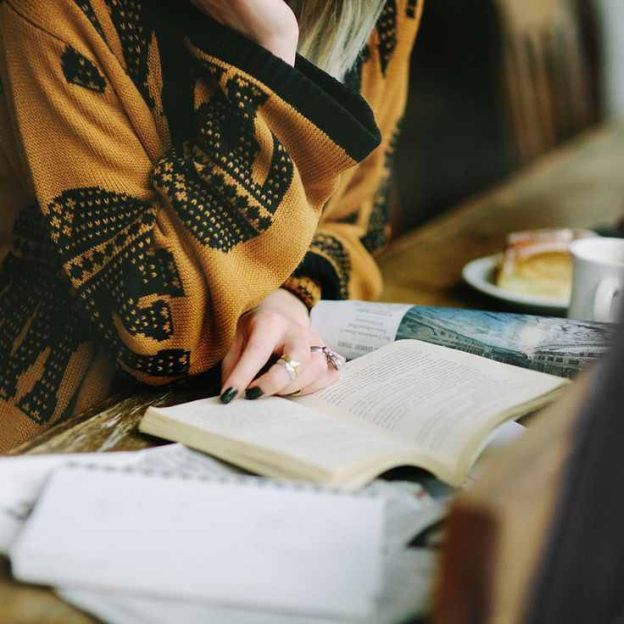 "Because in times when I feel like I am trying to be everything to everyone, it feels like nobody is trying to be anything to me. And that leaves me feeling broken. And alone. And desperate. When it all becomes too much, and I start to feel invisible, I hear God reminding me of the same truth, over and over again. I see you, all of the time. I notice you, all of the time. I love you, all of the time." More
here
.
This post about
redefining success
is so important for struggling creatives.
Two
cute
kitchen
makeovers
.
A dark and pretty
home tour
.
Useful tips on how to have the home of a
grown-ass woman
.
"Suddenly I feel completely free writing here. This is where I am supposed to write. I feel free saying the words, 'I am a writer' and 'I write a blog', with no other justification or attempts to validate the title. This is the space I have been given to use and even though it's small and it's not a book, that doesn't make these words any less relevant or any less useful to the people who read them." More
here
.
5 tips for a
clutter-free workspace
.
10 time management
tips
from a blog-turned-million-dollar-company.
20
part-time jobs
with health insurance. These might be useful for me once the baby's born.
"For some people, blogging is synonymous with writing, and I think we all can agree that writing is art. It would be like asking an artist to pay money to hang their artwork in a museum so that people could marvel at it all day long. Doesn't that seem backwards? Shouldn't the museum pay the artist, in some form? And shouldn't the visitors pay the museum, so the museum can support the artists? The problem with blogging is that the internet is the museum. And we, the people at home on our computers, are the visitors. And there are no fees, ever. It's like Free Museum Day, every day. We get to read stories and find inspiration and feel connected to other people and get great ideas. FOR FREE!" More
here
.
When life isn't
blog-worthy
.
I adore Chelsea's new cards and this DIY
display
she created.
A lovely
tribute
to Robin Williams.
How other countries react to
homosexuality
.
"I'm weighed down by the consumer-y atmosphere surrounding art on the internet. I read a lot of blogs written by wonderfully creative people, but so much of what they post exhausts me lately. All I take away is a general feeling of, Don't you ever want to just shut the fuck up and think about what's important to you and what's important in life?" More
here
.
It's time to
quit keeping score
in our friendships.
Staying a tourist while
living in LA
.
Lessons learned from a
decade of marriage
.
A DIY
acne-fighting serum
made with essential oils.
I kinda want to copy this
school command center
but for me.
"I try to find joy in everything that I write, and I try to find beauty in everything that I photograph. These two outlets, these avenues of artistry, often help me see the world differently." More
here
.
I'm so down for a
minimalist challenge
.
I'd love to do
this
, you know, if I was athletic enough.
On body image and
wearing what you want
.
Why it's okay to not
strive for balance
.
I've had
Hemingway's Girl
by Erika Robuck,
One Thousand Gifts
by Ann Voskamp,
Let's All Be Brave
by Annie F. Downs and
Carry On, Warrior
by Glennon Doyle Melton in my Amazon cart for-freaking-ever.
Now that I've cancelled my subscriptions to
Beauty Box 5
and
Julep Maven
, I'm excited to try
Stitch Fix
. I love that you get your own personal stylist, and only have to pay for what you like!
Marquel Martin
retweeting
me was the highlight of my week.
It was an honor to post about self-publishing over
here
.
And
this
post is so good, I'm linking to it from both blogs today.
*Photo found
here
.